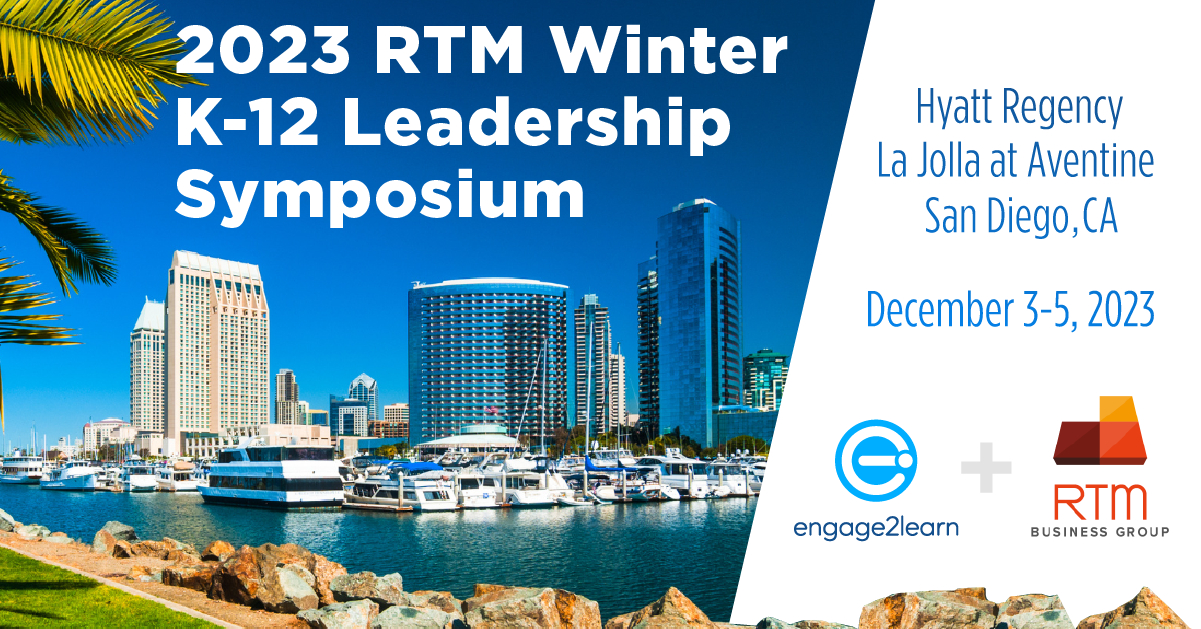 2023 RTM Winter K-12 Leadership Symposium
December 3-5, 2023
Hyatt Regency La Jolla at Aventine
San Diego, CA
We're off to San Diego in early December for the 2023 RTM Winter K-12 Leadership Symposium!
Designed to facilitate lively, productive discourse centered on systemic change among K-12 leaders, this event includes time for meetings, formal and informal networking sessions, interactive workshops, and engaging presentations on the most critical issues facing education leaders today.
While you're there, be sure to attend our strategy session, led by Chelsey Cody, Digital Learning Coordinator for Garland ISD, and Chris Everett, Ed.D., Chief Strategy Officer for engage2learn:
What You Might Be Missing:
Executing the Science of Coaching to Accelerate Outcomes & Retain Teachers
Monday, December 4
2:30 - 3:30pm PT
We look forward to seeing you there!
Chief Operating Officer
engage2learn

Executive Director of Strategic Partnerships
engage2learn