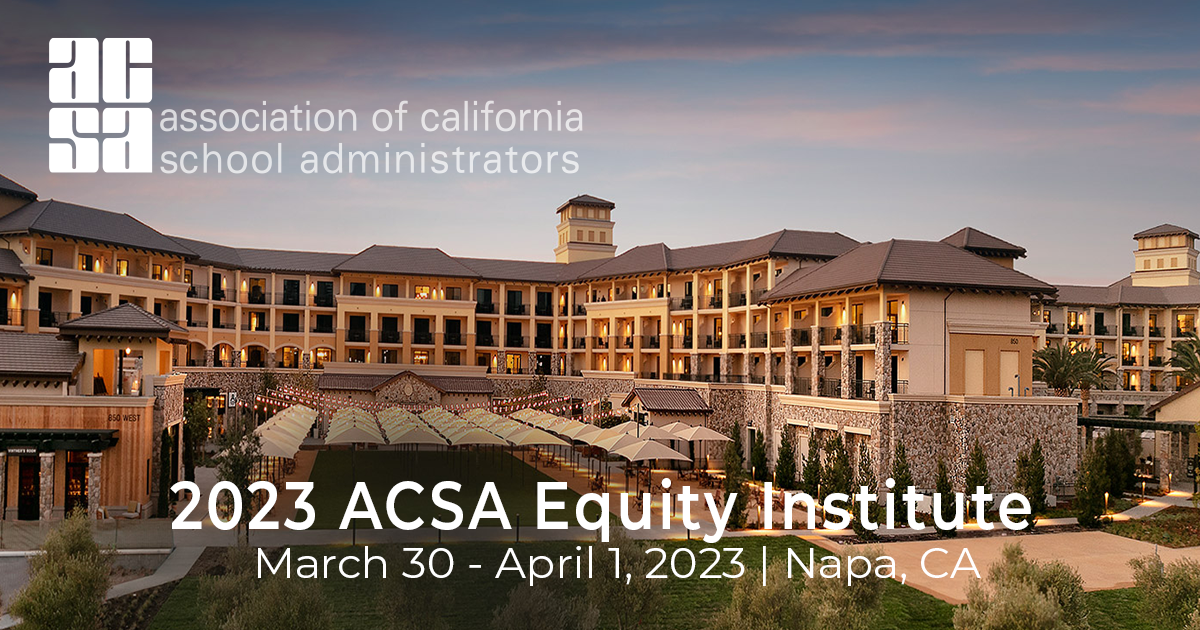 ACSA Equity Institute 2023
March 30-April 1, 2023 | Napa, CA
Join engage2learn at the 2023 ACSA Equity Institute at the Meritage Resort in Napa, California.
Join the Association of California School Administrators on March 29 - April 1, 2023, for two days of workshops, discussions, and learning moments designed specifically for teams of principals and teachers, parent leaders, counselors, and central office administrators to deepen their explorations of how these pathways can lead school leaders closer to goals in pursuit of educational equity.
engage2learn is excited to sponsor this event that provides education leaders the tools they need to develop pathways to support equity in education for school districts across the state of California.
We can't wait to see you there!
Planning on attending? Meet with Liz while you're there!