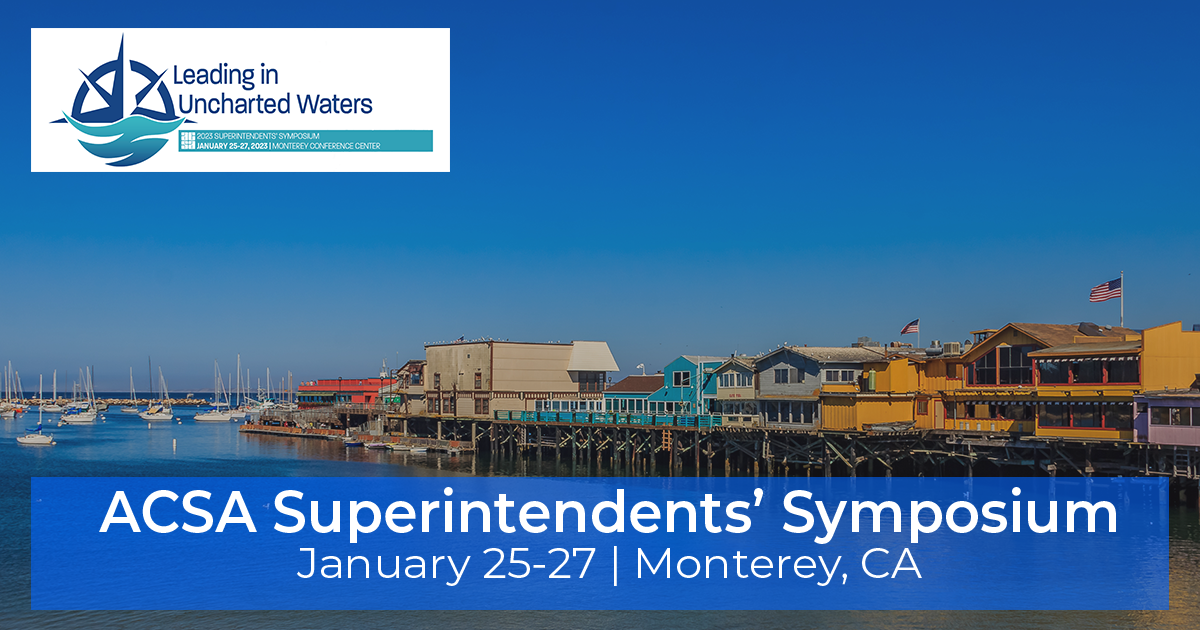 ACSA Superintendents' Symposium 2023
January 25-27, 2023 | Monterey, CA
Join engage2learn at the ACSA 2023 Superintendents' Symposium in Monterey, CA.
The Association of California School Administrators (ACSA) is holding its annual Superintendents' Symposium in January 2023. engage2learn is excited to once again sponsor this annual event that brings together school district leaders from across the state of California. We are also looking forward to presenting during this year's Symposium. Check out where you can find us at ACSA Superintendents' Symposium 2023.
e2L Exhibit Booth
Conference Exhibit Hall
Booth #502
Partner Presentation Roundtable
Stamp out Burnout: Reimagining Teacher Retention Strategies
Thursday, January 26
11:15am - Noon

We can't wait to see you there!
Planning on attending? Meet with Liz while you're there!