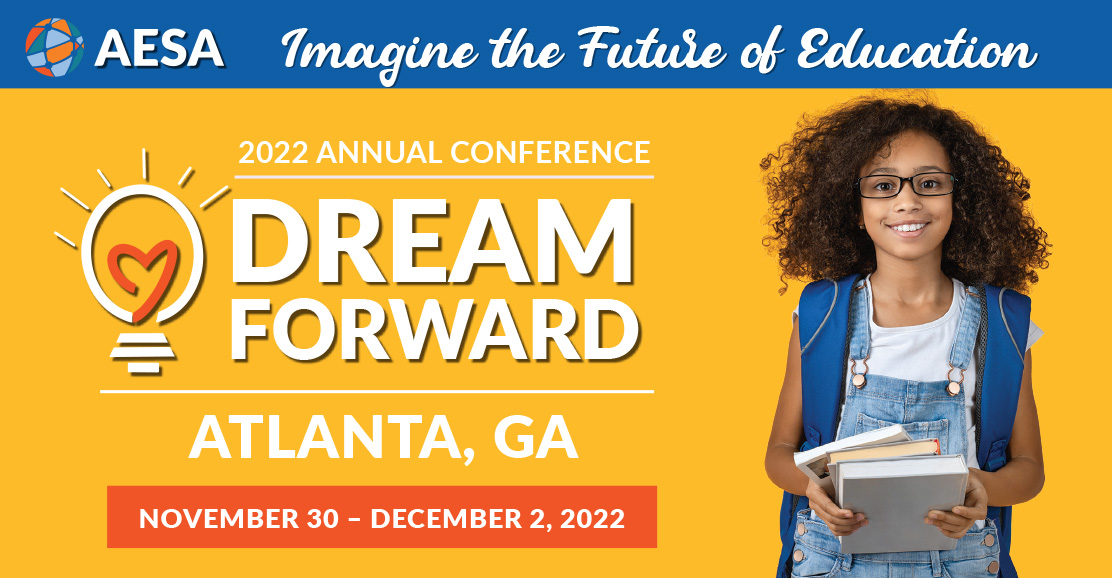 Conference: AESA Annual Conference
November 30-December 2, 2022 | Hyatt Regency Atlanta | Atlanta, GA
Join engage2learn at AESA's 37th Annual Conference in Atlanta, Georgia.
The Association of Educational Service Agencies (AESA) is holding its 37th annual conference in Atlanta, GA. This annual event is an opportunity for Educational Service Agencies (ESA) and their staff to network and learn about topics tailored to help ESAs support school districts across the country.
During the conference, engage2learn is partnering with Southwest Plains Service Center on a dynamic presentation "Increasing Coaching Capacity Through Innovation." Join us for the session on Friday, December 2, at 8 a.m.
Also, check us out in the Exhibit Hall. We'll be at Booth 145!
We look forward to seeing you there!
Planning on attending? Meet with Chris while you're there!