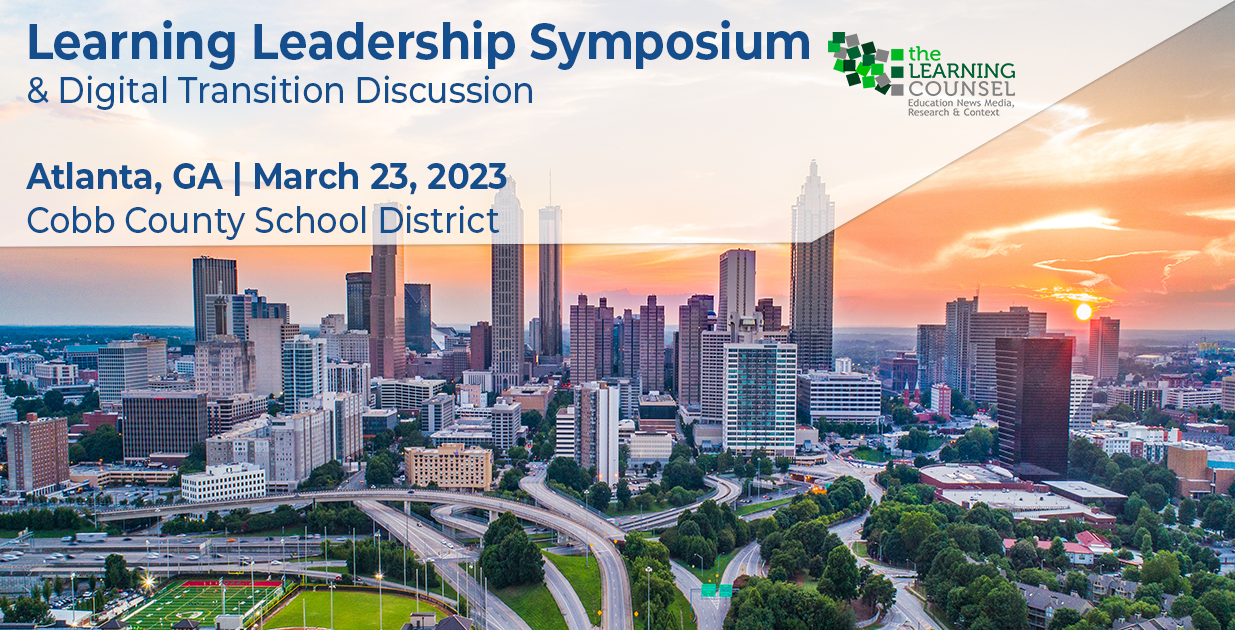 Event: Learning Counsel Leadership Symposium - Atlanta, GA
March 23, 2023 | Cobb County School District | Atlanta, GA
We'll be at The Learning Counsel's Learning Leadership Symposium & Digital Transition Discussion in Atlanta, Georgia, in March.
The Learning Leadership Symposiums hosted by the Learning Counsel are regional professional learning events designed to promote innovation in the field of education. By combining timely research and knowledge of trends and market changes on the horizon, the Learning Counsel facilitates a high-level experience in a single-day workshop format. Organized around guest speakers and collaborative learning structures, the symposiums maintain a professional profile in the education field and are seen as visionary by education leaders nationwide.
engage2learn is proud to partner with Learning Counsel and provide support to school districts in the surrounding area. We look forward to seeing you there!
Planning on attending? Meet with an e2L Education Strategist while you're there!