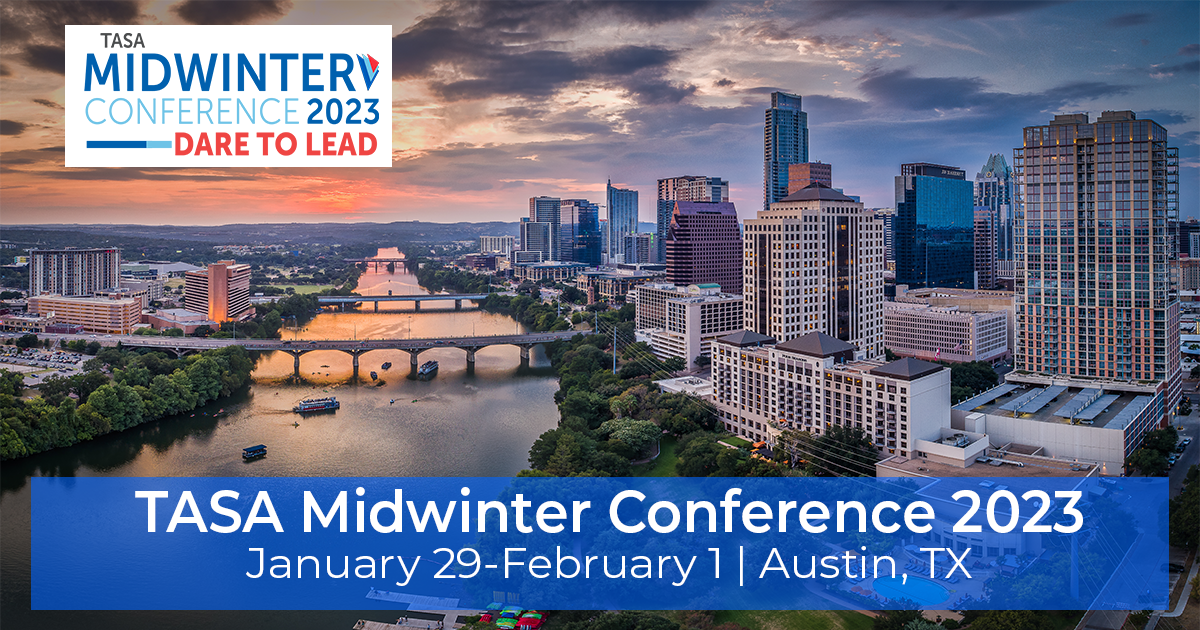 TASA Midwinter Conference 2023
January 29-February 1, 2023 | Austin Convention Center | Austin, TX
Join engage2learn at the annual TASA Midwinter Conference in Austin, Texas.
The Texas Association of School Administrators (TASA) is hosting the annual TASA Midwinter Conference in January 2023. engage2learn (e2L) is a proud sponsor of this year's conference. Additionally, e2L Founder and CEO, Shannon Buerk, will host a thought leadership session during the conference. We're also excited to present with our district partner Arlington ISD! Check out where you can find us at this year's TASA Midwinter Conference:
e2L Exhibit Booth
Conference Exhibit Hall
Booth #537

Shannon's Thought Leadership Session
"Connecting the Dots: How Scaling Smart Support Retains Talent"
Monday, January 30
10:45-11:45am; Ballroom F



Concurrent Session Presentation with Arlington ISD
"Agency for All: Creating Self-Directed Experiences for Both Students and Educators"
Tuesday, January 31
9-10am; Room 17B

We can't wait to see you there!
Planning on attending? Meet with Sterling while you're there!