e2L's Framework for School Improvement
Since 2011, engage2learn (e2L) has been employing a framework for school improvement that shifts school cultures for good. Our methods focus on building capacity within your current staff first – a critical step that allows learners to then achieve increases in engagement and achievement. For districts who want to go beyond test scores, e2L is the right partner.
The One Year School Turnaround Story
For the 2018-19 school year, e2L partnered with Mesquite ISD to provide targeted intervention and talent transformation to help Rutherford Elementary get out of "Improvement Required." By the end of the year, Rutherford experienced amazing teacher growth along with massive – and in many cases, double-digit – gains in student achievement.
School Improvement Methodology
The e2L framework for school improvement is rooted in the best available research. Our approach is to become thought partners to create effective frameworks for your educators.
Step 1
Determine Area of Greatest Need
e2L works with district leaders to identify specific campuses, grade levels, and/or subject areas that are in the greatest need of improvement.
Step 2
Deploy Laser Team of Coaches
Next, e2L pairs up a Laser Team of certified coaches with teachers across the identified areas of need. The Laser Team provides targeted intervention and builds internal capacity with your current staff.
Step 3
Focus on High-Yield Best Practices
e2L transforms your current talent by providing focused, actionable coaching based on high-yield best practices (link to these?). These practices provide teachers with the essential tools to master the art of rigorous, standards-aligned instruction, while also maintaining a laser-like focus on student learning outcomes.
Ready to see dramatic growth in your district or campus?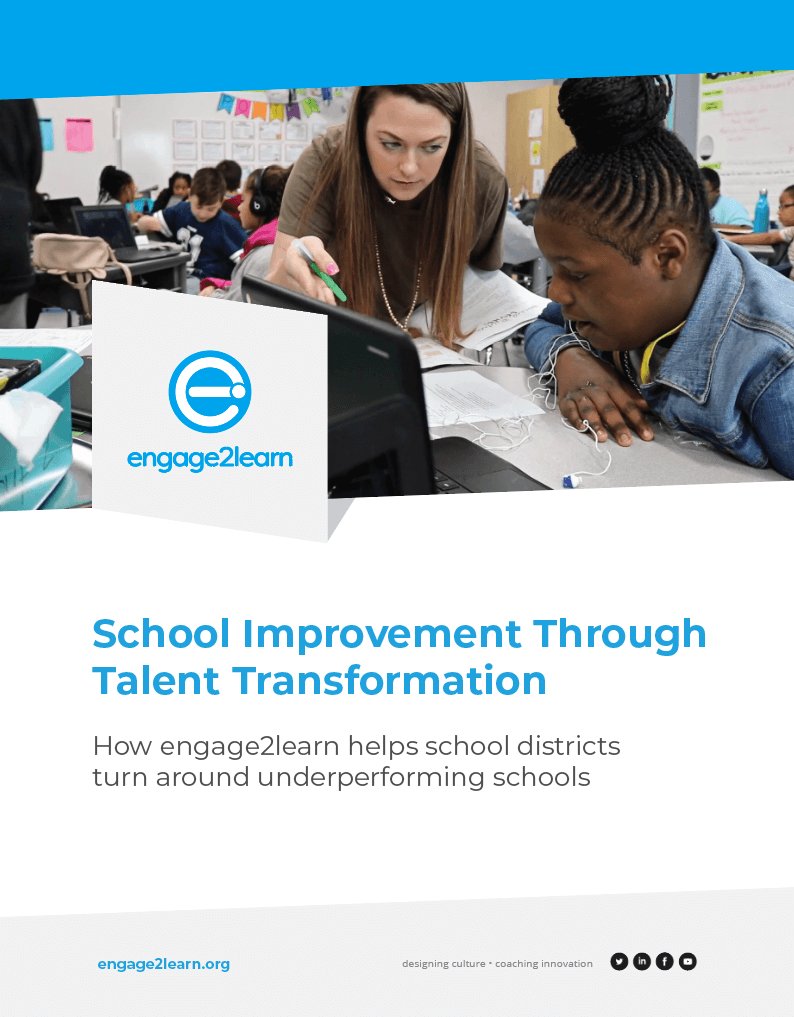 Free PDF Download
Learn more about how e2L helps school districts transform local talent and turn around underperforming schools using our Laser Team of certified coaches. Just fill out the form and we'll send you a copy of e2L's school improvement pdf: School Improvement Through Talent Transformation.