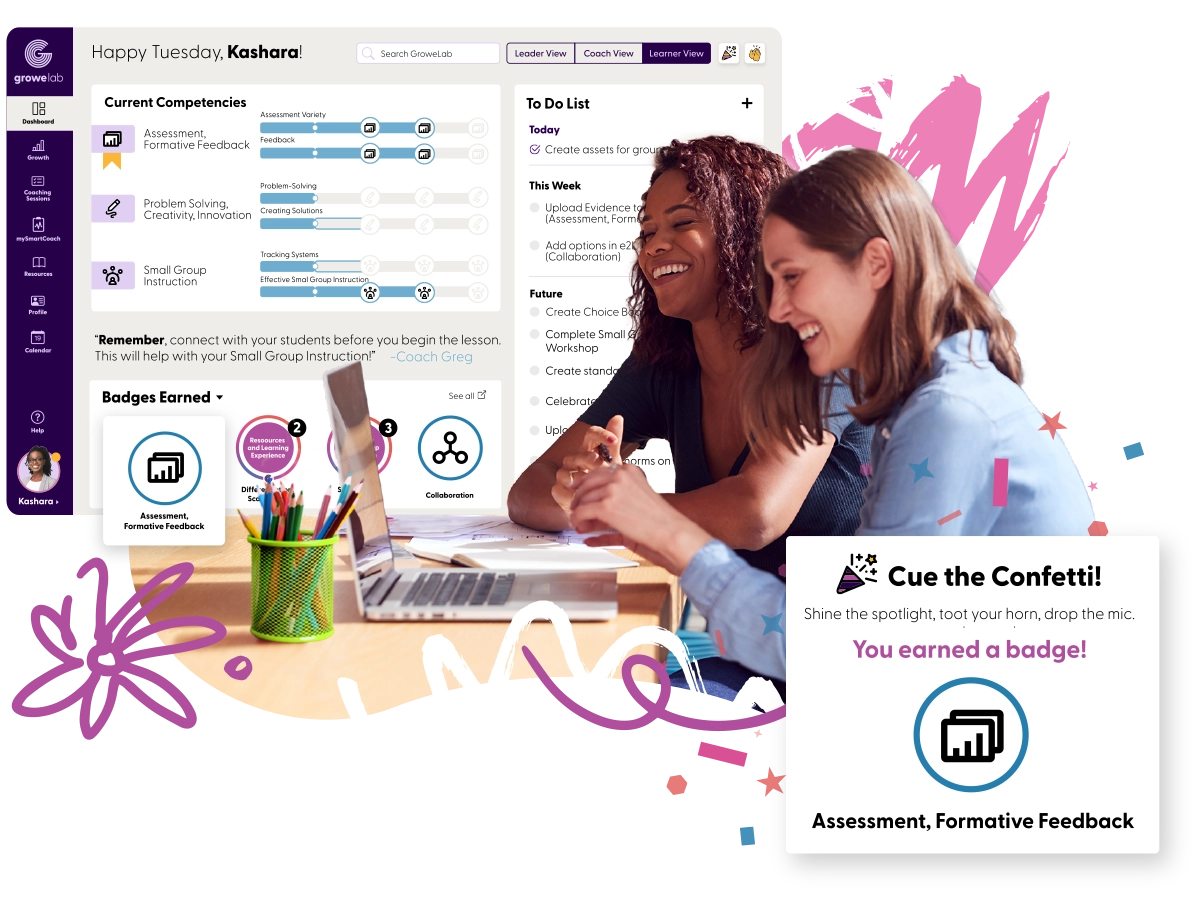 The new era of streamlined coaching and high-impact growth is here.
GroweLab is the all-in-one instructional coaching platform that transforms traditional professional development.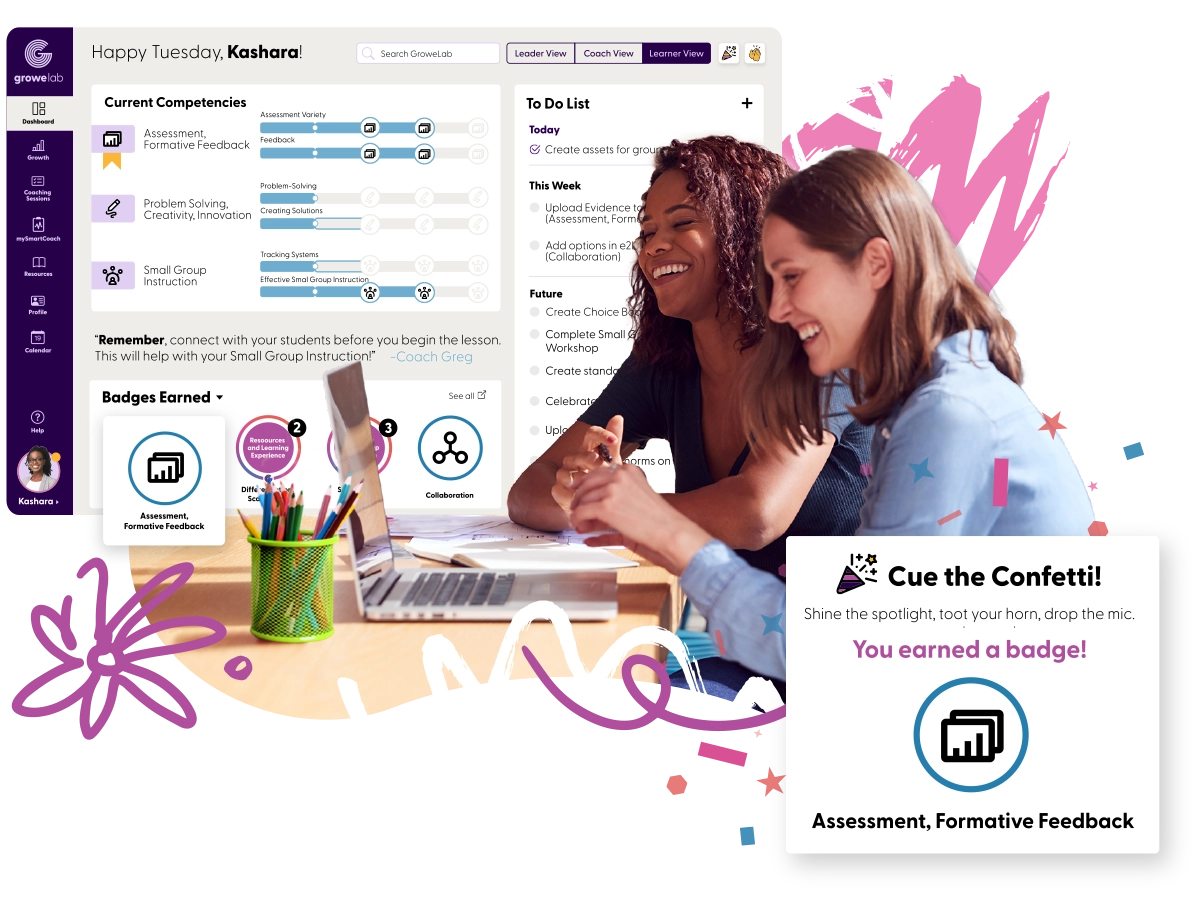 The new era of streamlined coaching and high-impact growth is (almost) here.
Launching July 1, 2023
GroweLab is the all-in-one instructional coaching platform that transforms traditional professional development.
Retain top teaching talent
Accelerate student outcomes
Measure ROI aligned to top priorities
From the innovative educators at engage2learn and the makers of the award-winning edtech platform, eSuite.
How much are disparate coaching and professional development systems costing your school or district?
In Time
Sorting through scattered spreadsheets, documents, and coaching notes leads to countless wasted hours scheduling, managing, and organizing your coaching.
In Money
Investing in multiple platforms and systems that don't communicate with each other requires significant financial investment to implement and manage your instructional coaching.
In Results
Without integrated education analytics and growth reporting, no one knows what impact coaching and professional development is actually having on teachers or their students.
GroweLab is the only instructional coaching platform
built for educators by educators.
Intentionally designed for public schools based on…
Data from tens of thousands of coaching interactions over 12+ years.
"The platform is informative, easy to navigate, and very user friendly."
Math Teacher, Mid-Sized Urban District
Who is GroweLab designed for?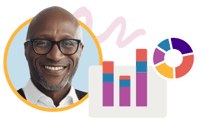 District-Level Leaders
In-depth education analytics enable you to monitor district-wide coaching activity and growth, connect educator and student growth data to show the ROI of coaching, and make data-informed decisions.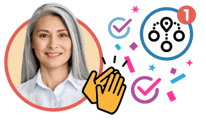 Principals & School Leaders
Recognize and celebrate growth in core competencies; leverage coaching, growth, and professional development data; and ensure progress toward school- and district-level goals.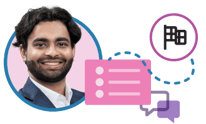 Instructional Coaches & Specialists
Schedule, manage, individualize, and conduct coaching for large rosters of teachers while keeping all your instructional resources organized in one central repository.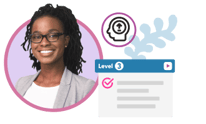 Classroom Teachers
Identify where and how you want to grow, develop proficiency in core competencies, build a professional portfolio, accelerate student achievement, and earn badges & microcredentials.
Transform traditional professional development into a thriving talent development system that drives improved results.
Use GroweLab to implement a new or existing coaching methodology with robust tools specifically designed to help any public school or district – from large urban to small rural – organize and manage all coaching in one place.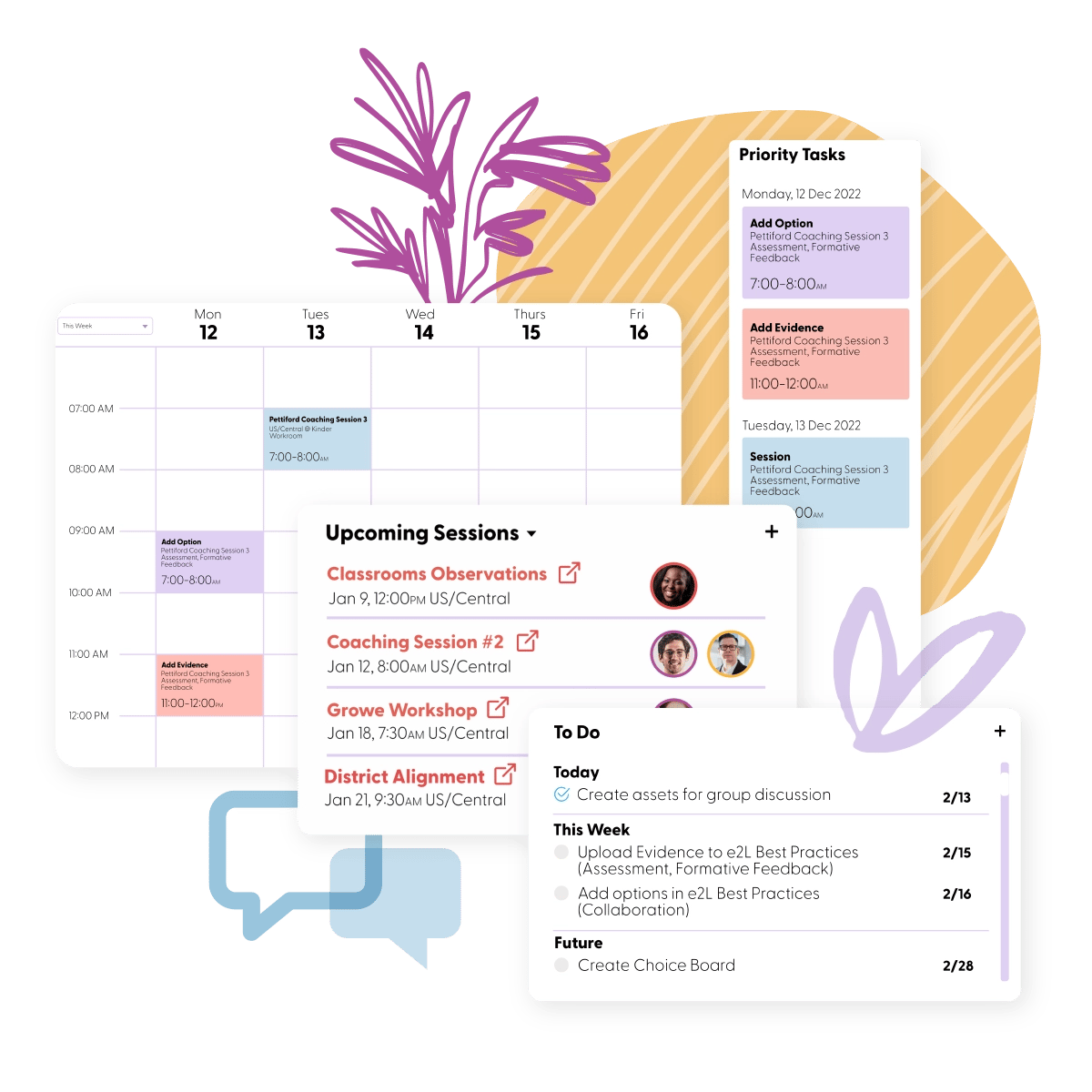 Focus your professional development on state, national, and/or customized professional learning competencies that align to the outcomes that matter most to your district.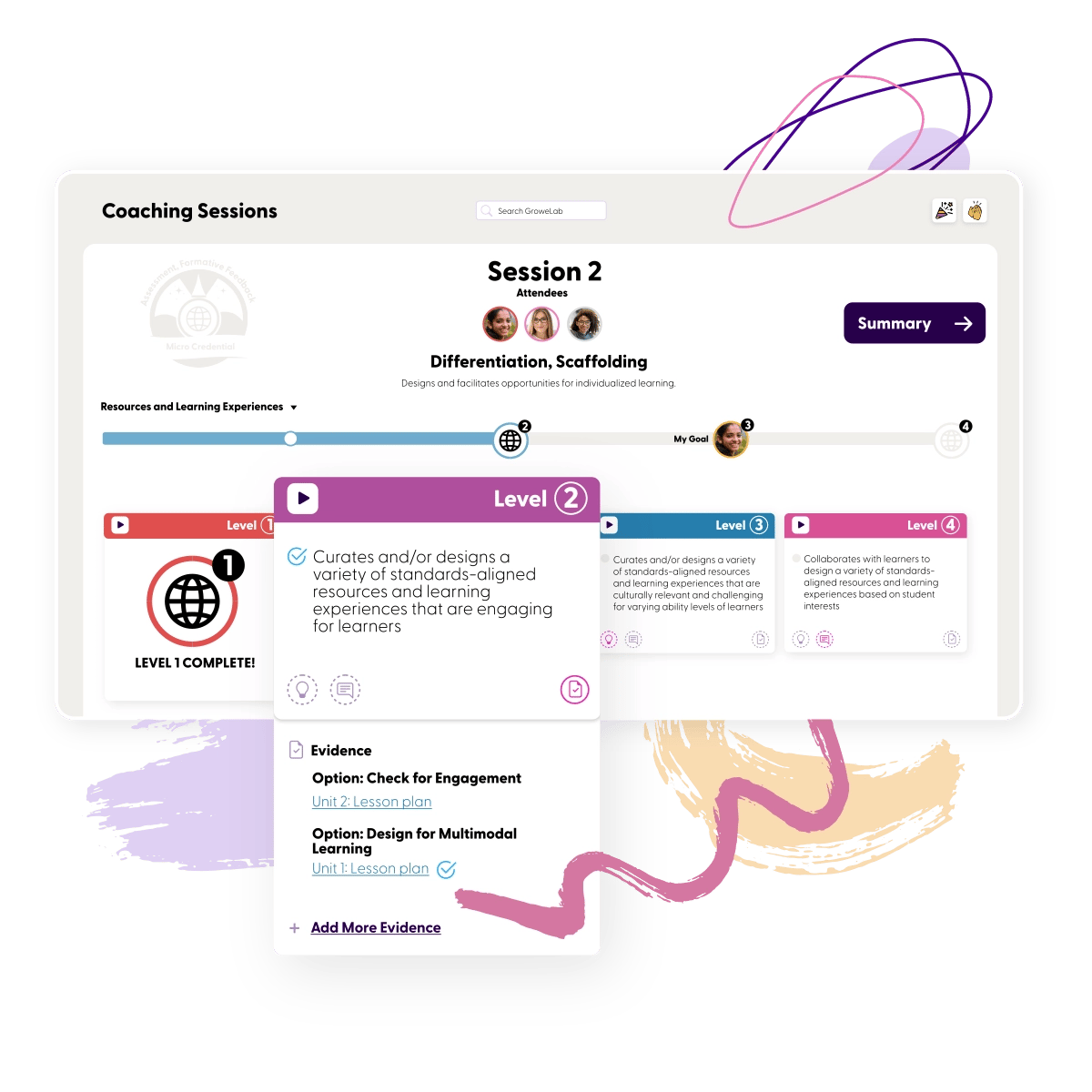 Prevent teacher burnout with positive and effective professional development that helps teachers feel more supported while rewarding and celebrating growth with microcredentials and badges.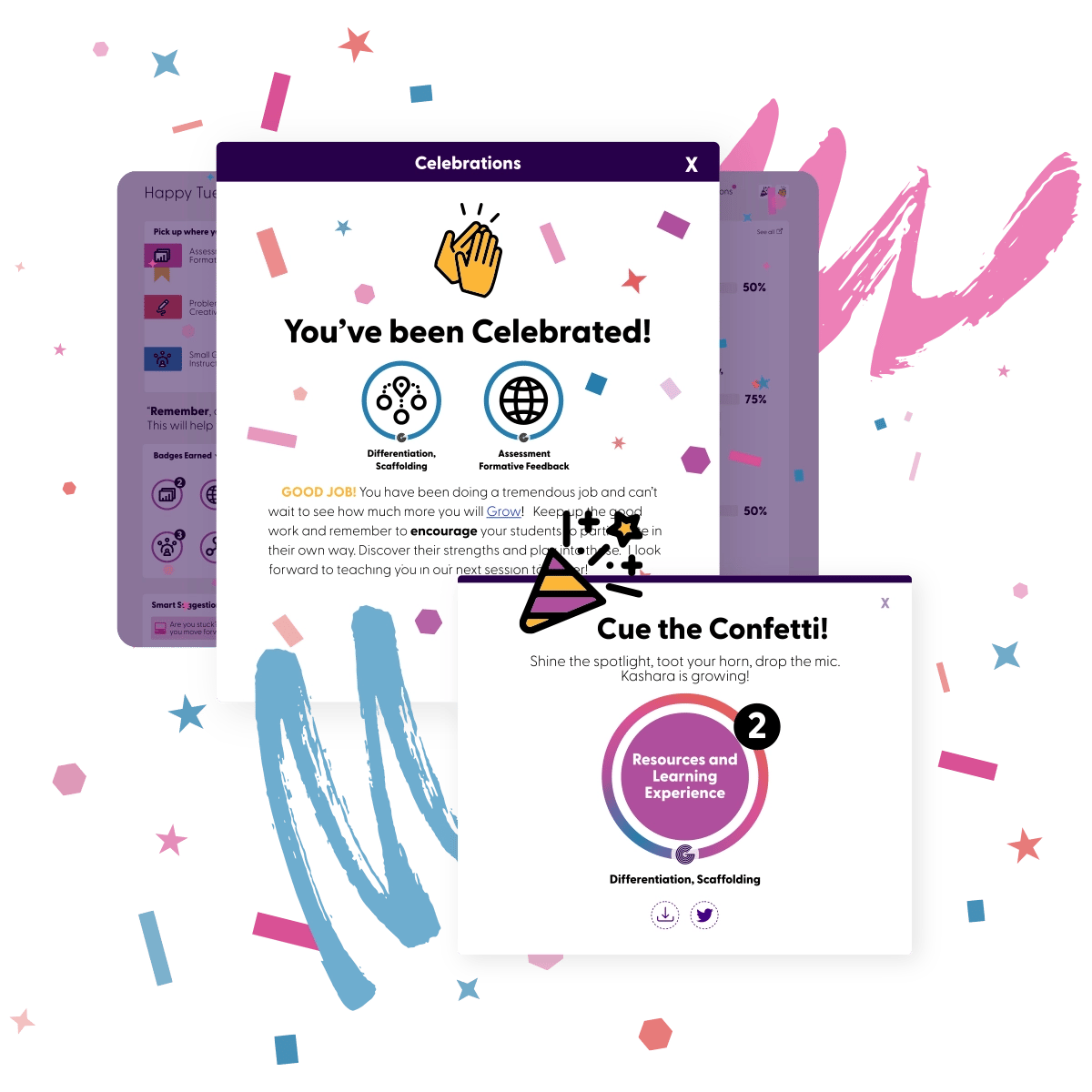 Provide targeted instructional support for every single teacher – even in schools with limited coaching capacity – with GroweLab's adaptive professional learning system, mySmartCoach.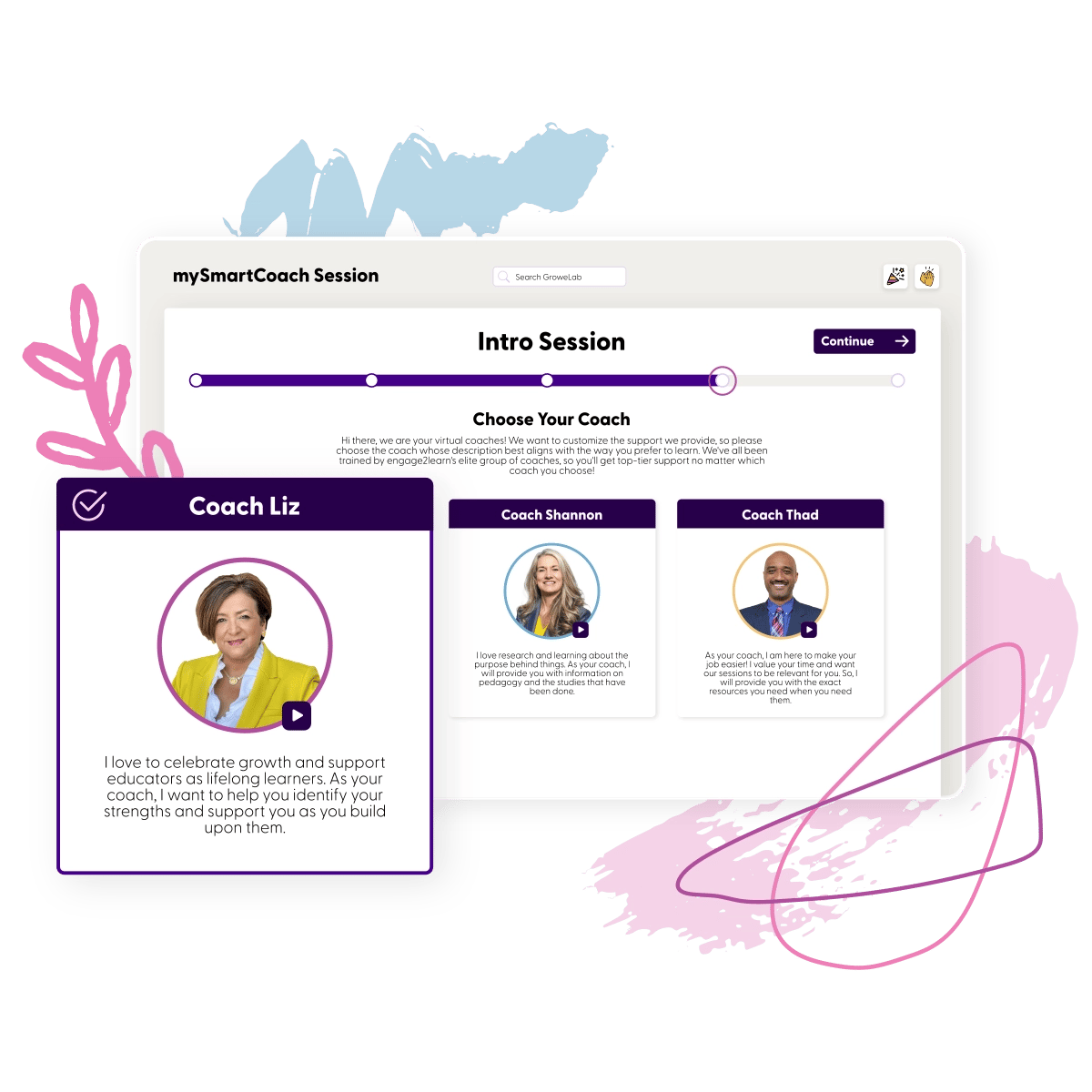 Reinvigorate your teacher evaluation program with growth portfolios, microcredentials, and customizable walkthrough/observation forms paired with easy-to-read reporting dashboards.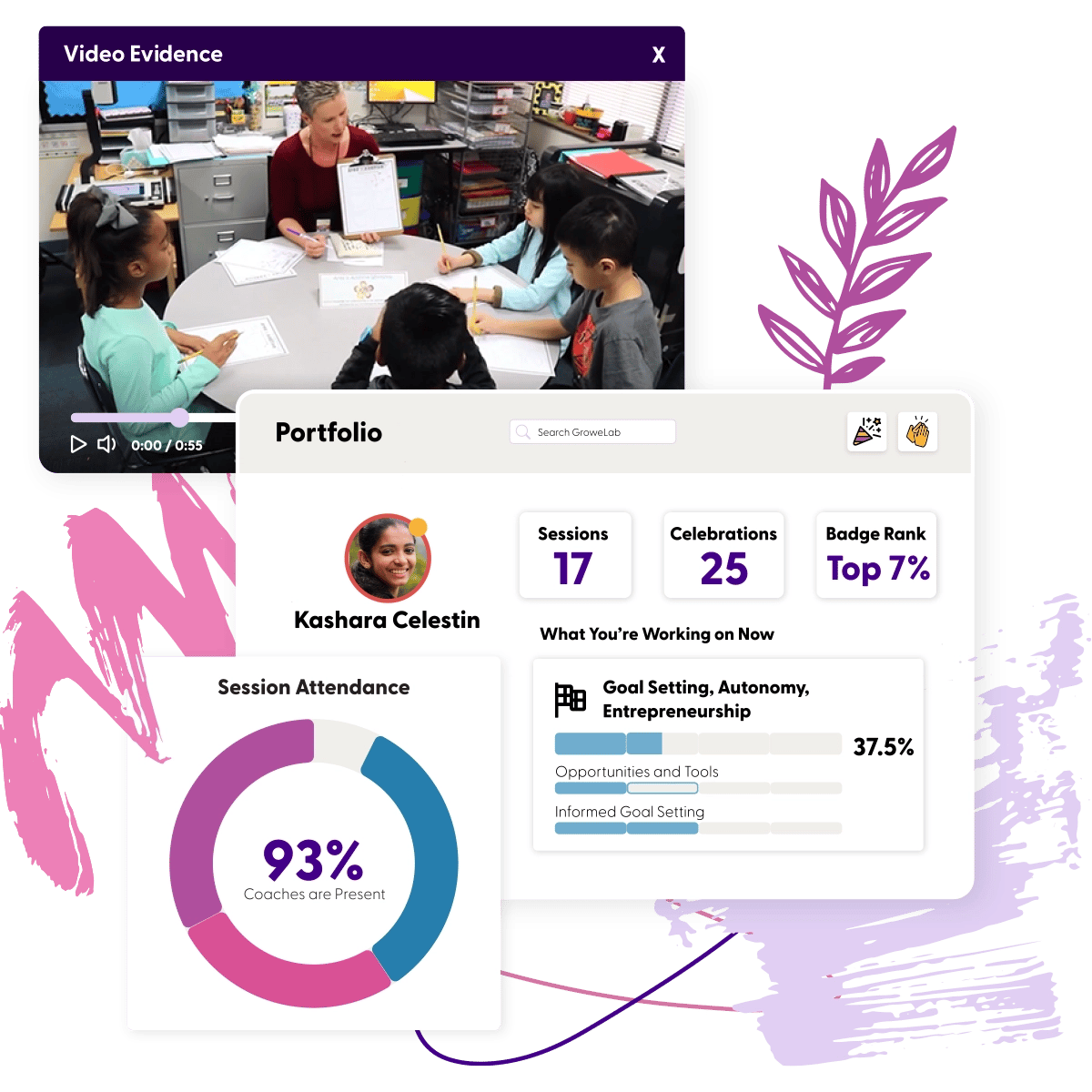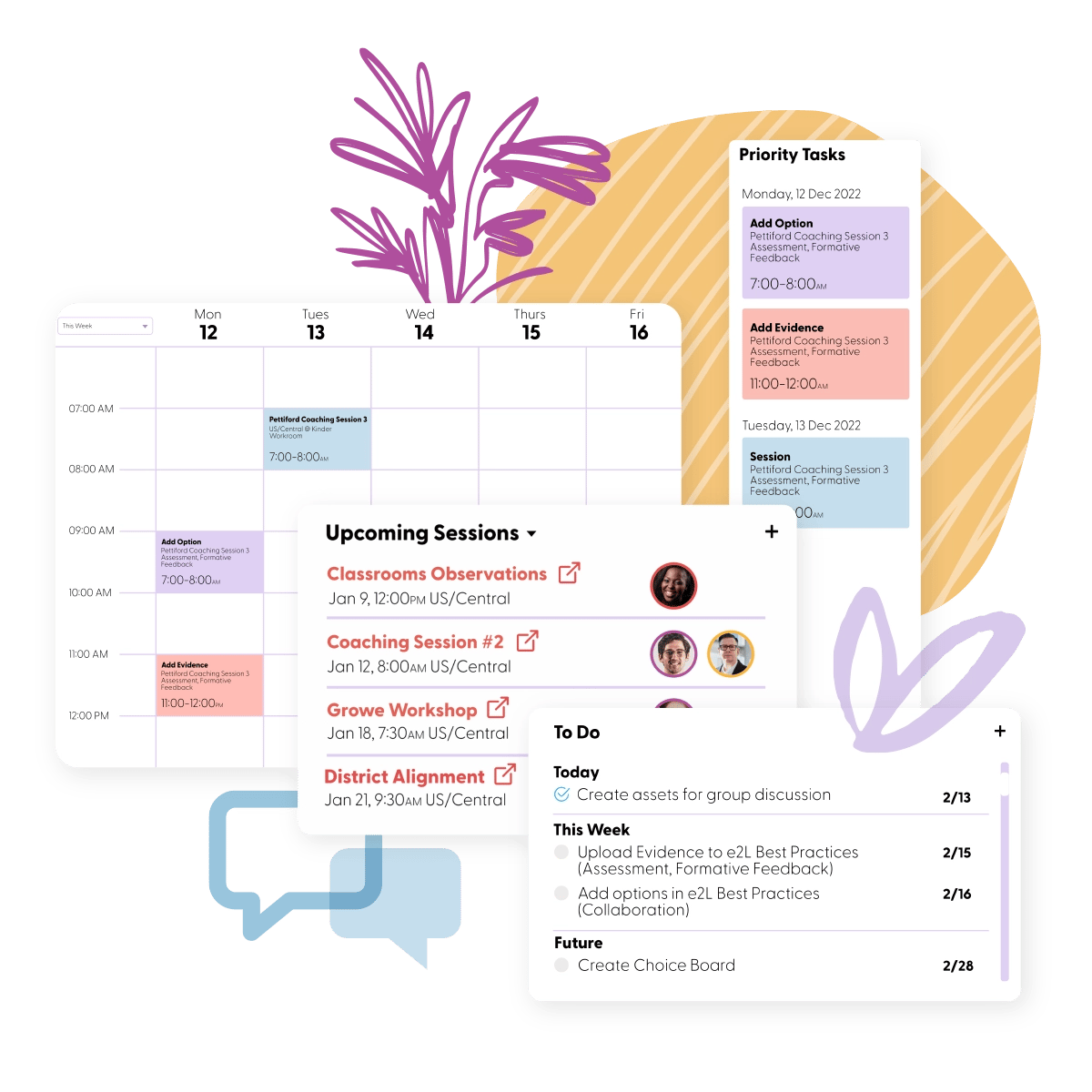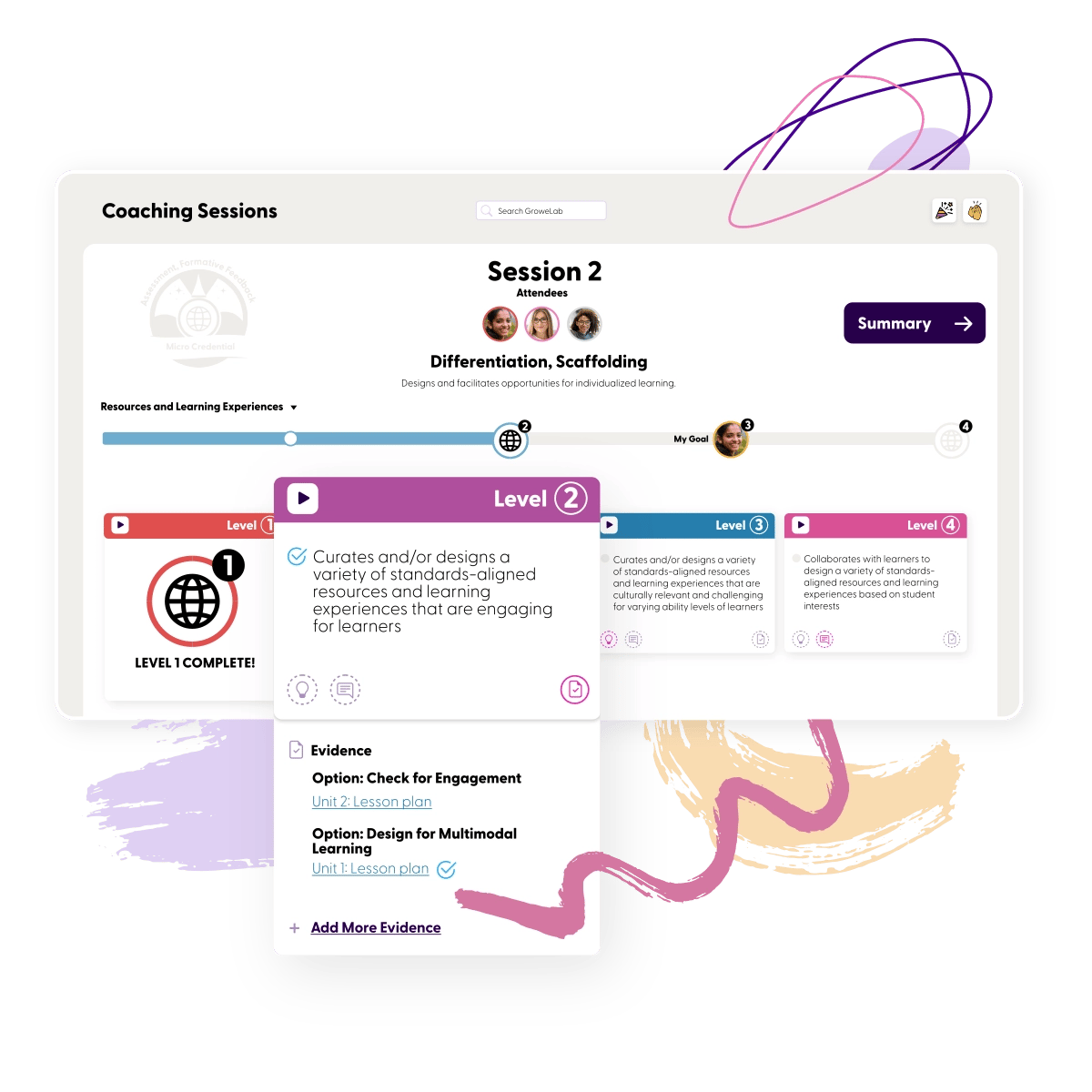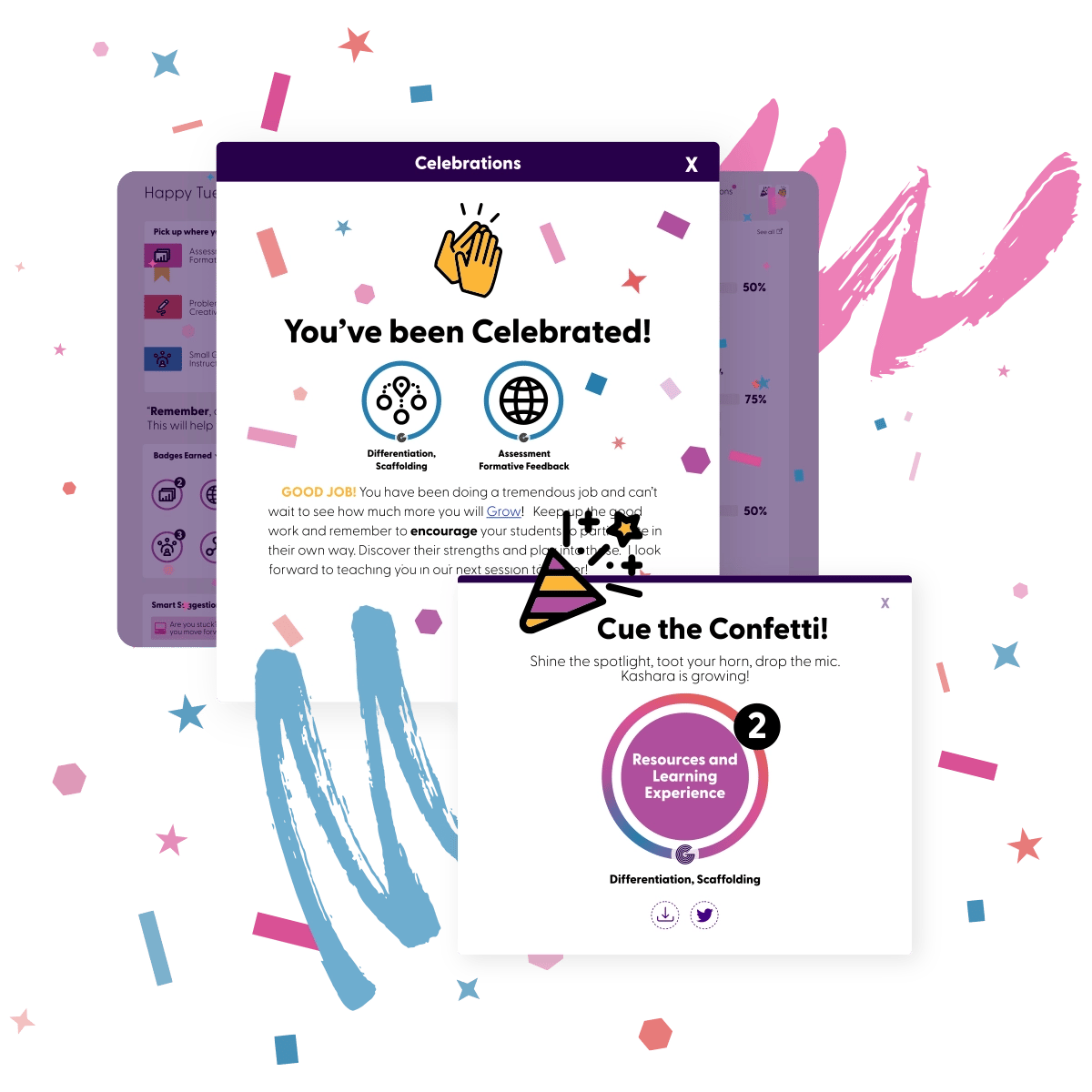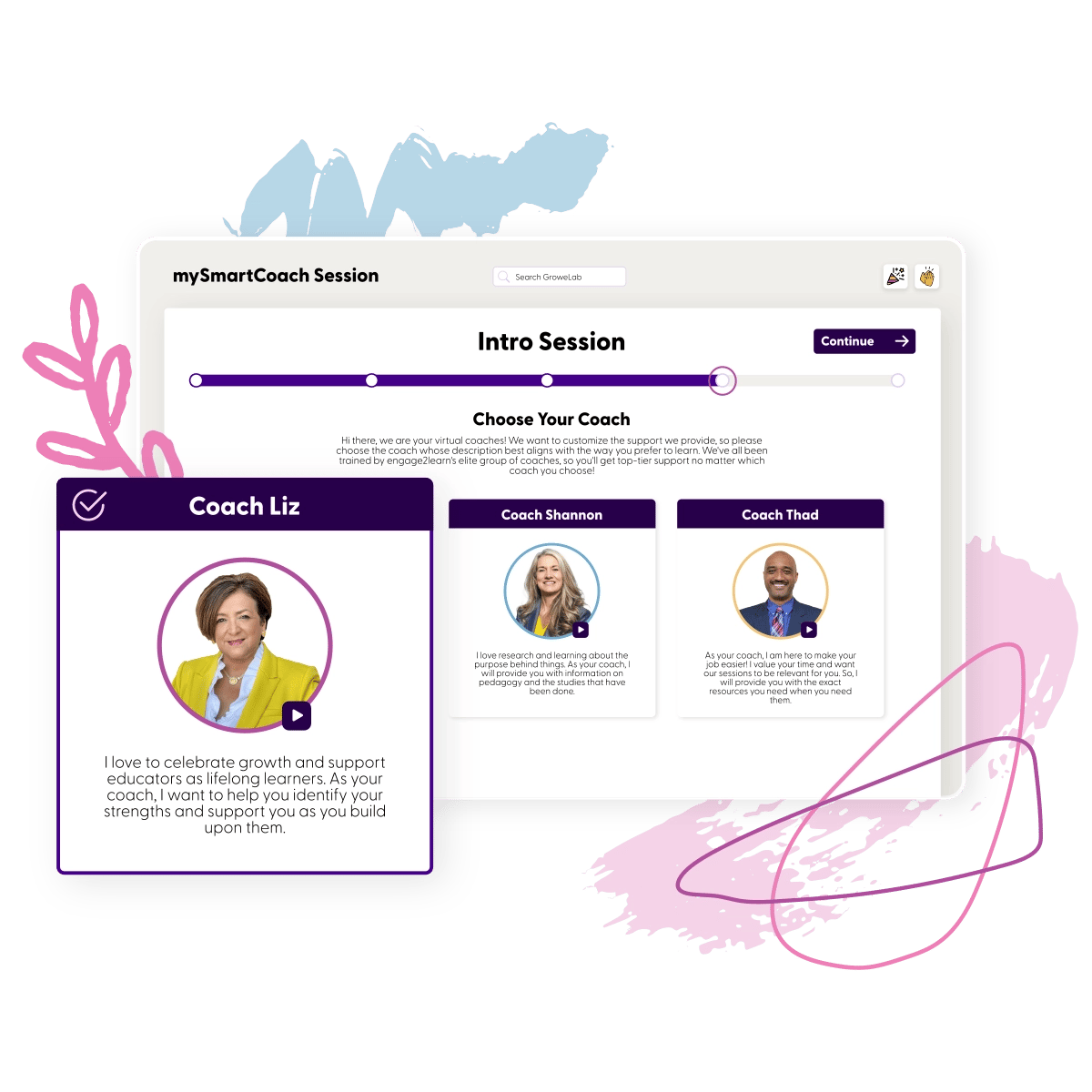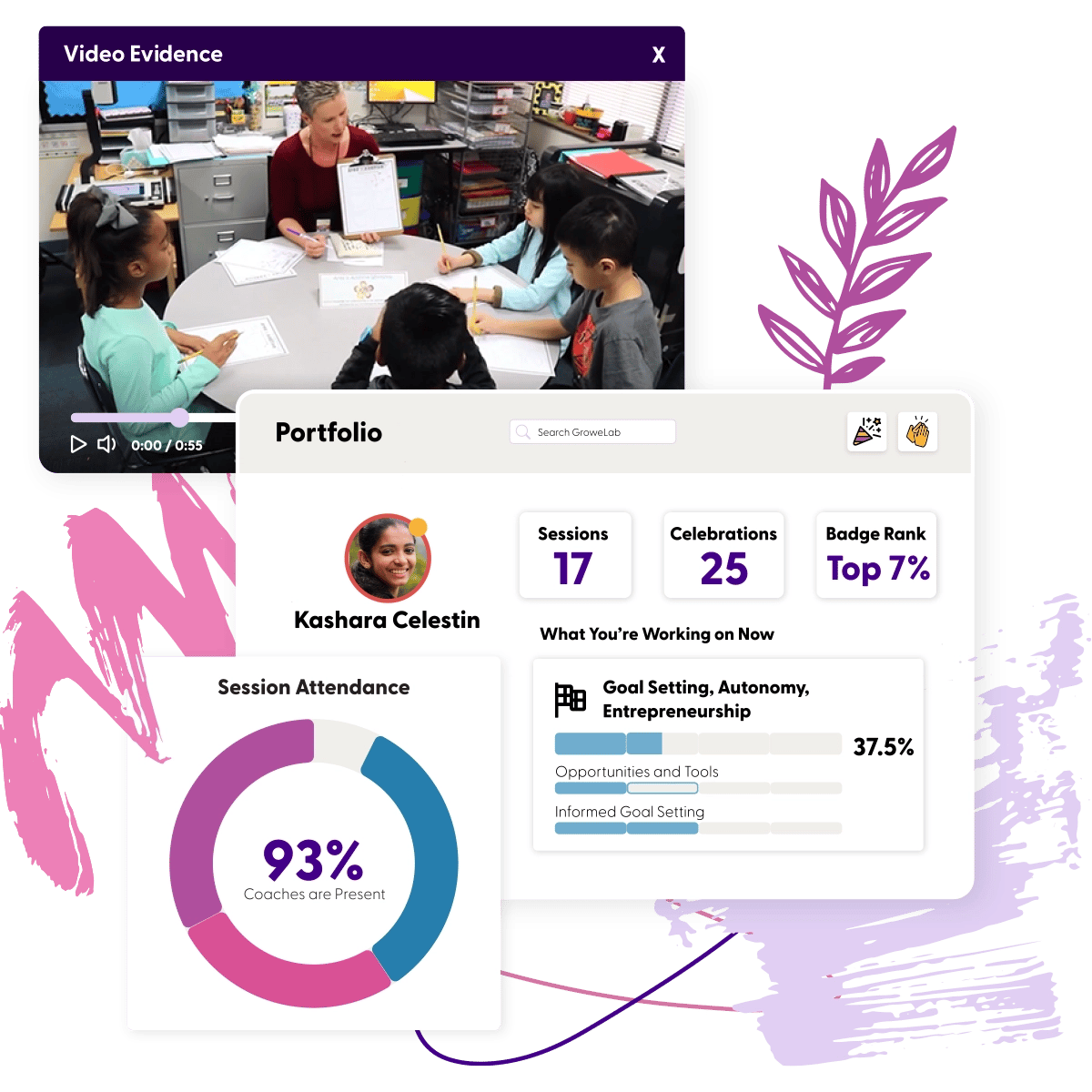 The Most Versatile Instructional Coaching Platform
Transform your traditional professional development into an integrated, thriving talent development system with features specifically designed to meet the needs of public school educators.
Professional Development for Teachers
GroweLab was designed to keep teachers growing in the skills and competencies proven to reduce teacher burnout and improve student outcomes.
Coaching
GroweLab is filled with time-saving coaching features to help expand the capacity of your coaches to go deeper with even more teachers.
Classroom Observation
Quantify and measure teacher behaviors with walkthrough forms that can be customized to align to your school or district's priorities.
Microcredentials & Badging
Develop a portfolio of job-embedded evidence of practice that can be reviewed by your coach to earn performance-based microcredentials and badges.
Video Evidence & Feedback
Upload video evidence of classroom implementation that can be reviewed and commented on by instructional coaches.
Education Analytics & Reporting
Go beyond PD attendance and completion tracking with easy-to-read reports that turn all of your coaching and growth data into powerful, data-informed insights.
Ready to bring the most powerful instructional
coaching platform to your school or district?