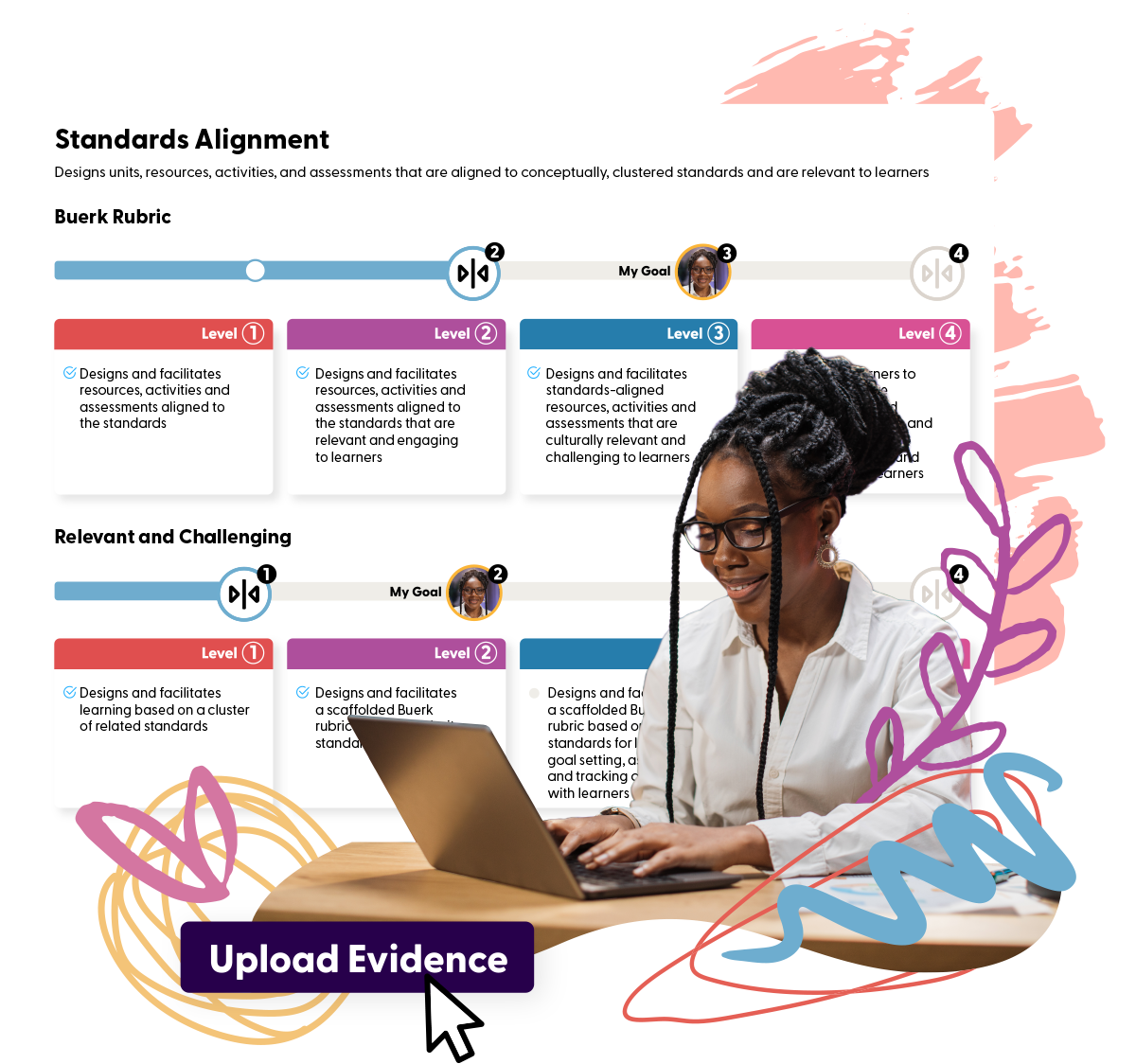 Competency-based professional learning keeps your people growing…
…while providing clear and measurable goals so your staff know what they need to do to be effective in their roles.
Growth in Competencies is Key to Upskilling Your Talent
The competency-based education approach to professional learning allows teachers (and staff in any role or level of seniority) to advance based on their ability to become proficient in implementing the skills or competencies they need to be effective. This approach is proven to bring a range of benefits to your school or district:
Giving your staff a clear understanding of the necessary skills to be effective in their roles ensures teachers, coaches, school leaders, and others can focus on improving their daily practice.
Competency-based professional growth allows your teachers and staff to progress at their own pace and focus on the skills that are most relevant to their needs, keeping them engaged and motivated.
More Effectiveness & Efficacy

As your team gains new skills at deeper levels of expertise, they become more effective at accomplishing the unique goals and priorities that matter most to your school or district.
Instead of simple completion or attendance metrics, competencies give school leaders the opportunity to quantify and correlate professional growth data to learner data, showing its impact on student achievement.
4 Components of Competency-Based Educator Growth
Scaffolding your professional learning standards allows your staff to clearly see and understand what the progression of proficiency looks like in any role. This allows every person to start learning at their current level of experience and expertise and progress to deeper levels of implementation.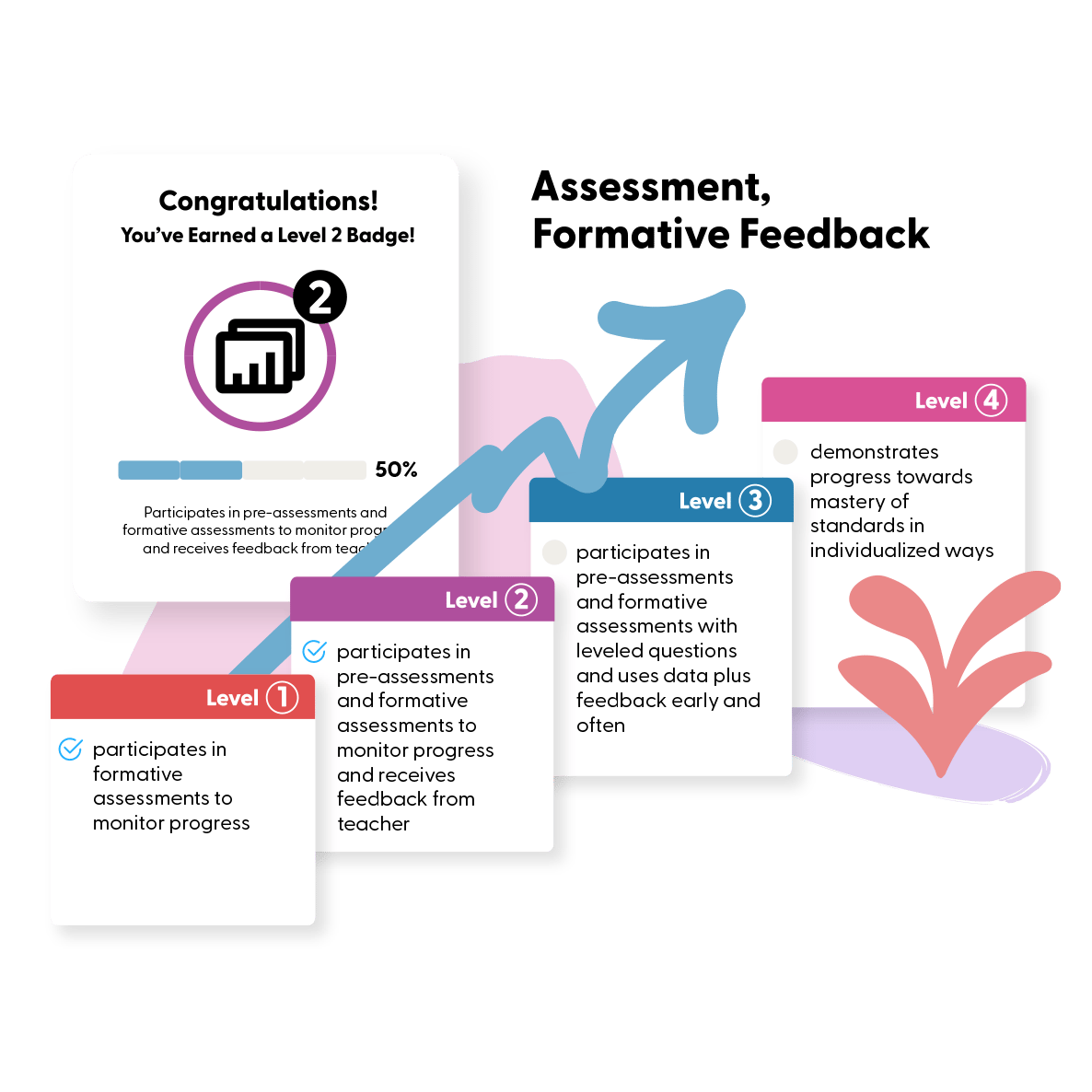 Staff should be empowered to choose and set growth goals on competencies based on self-reflection of their daily practice. This autonomy helps provide your team with more ownership over and involvement in the learning process.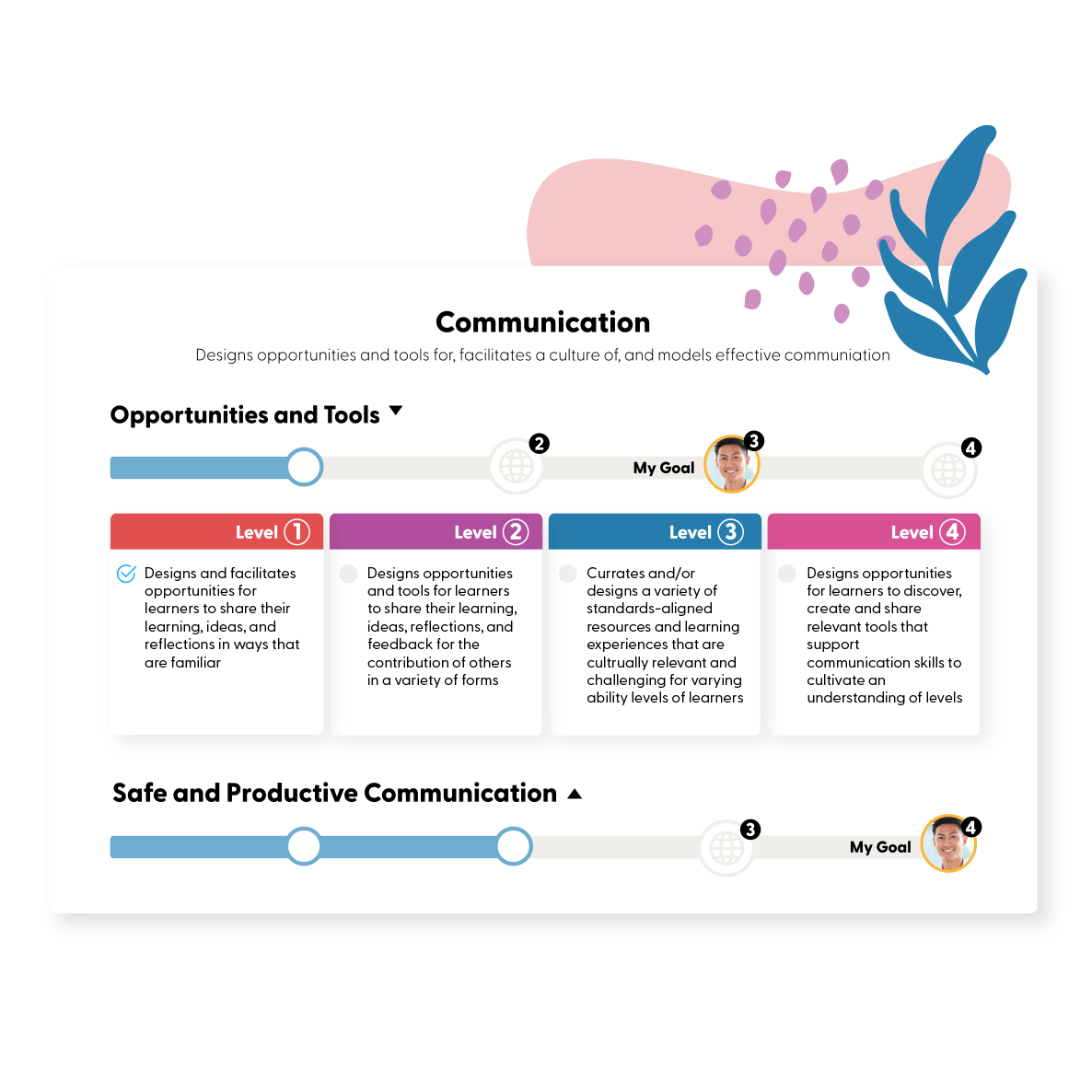 Professional learning should lead to real, tangible growth. That happens when your staff incorporates what they are learning directly into the classroom or job role. GroweLab enables your staff to collect and document evidence of practice into their own growth portfolio that can be reviewed and verified by their coach or supervisor.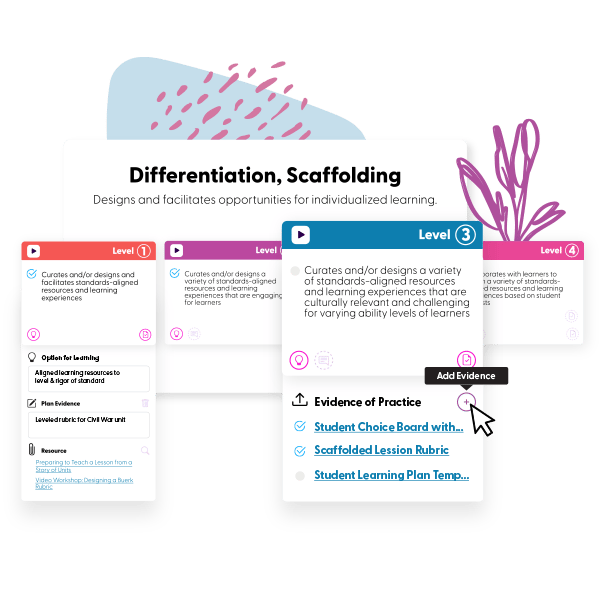 Students receive grades and praise for growth. Shouldn't educators get something for growing also? How about some confetti?! With the badging and recognition system in GroweLab, leaders can be intentional about cultivating a positive culture of growth that educators love.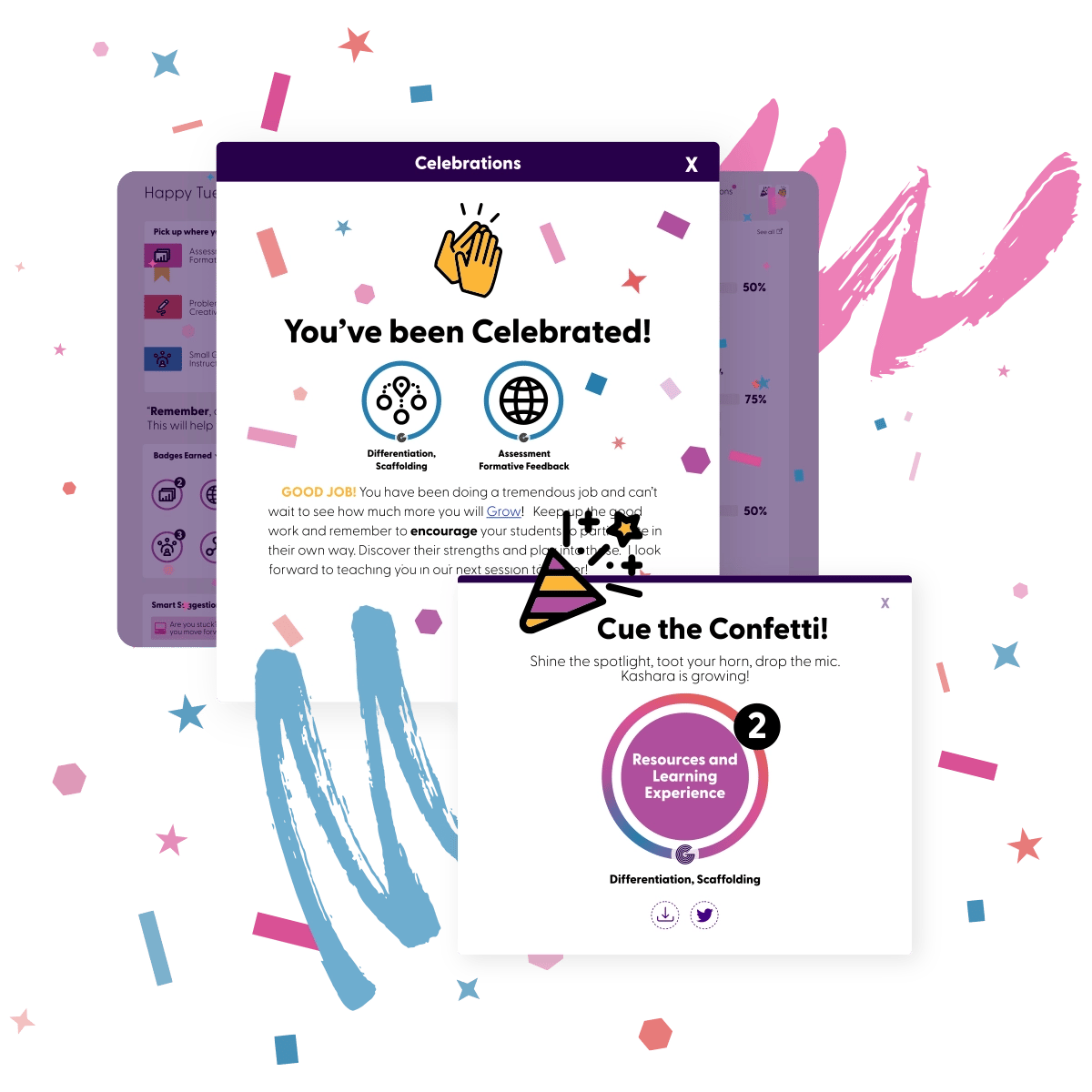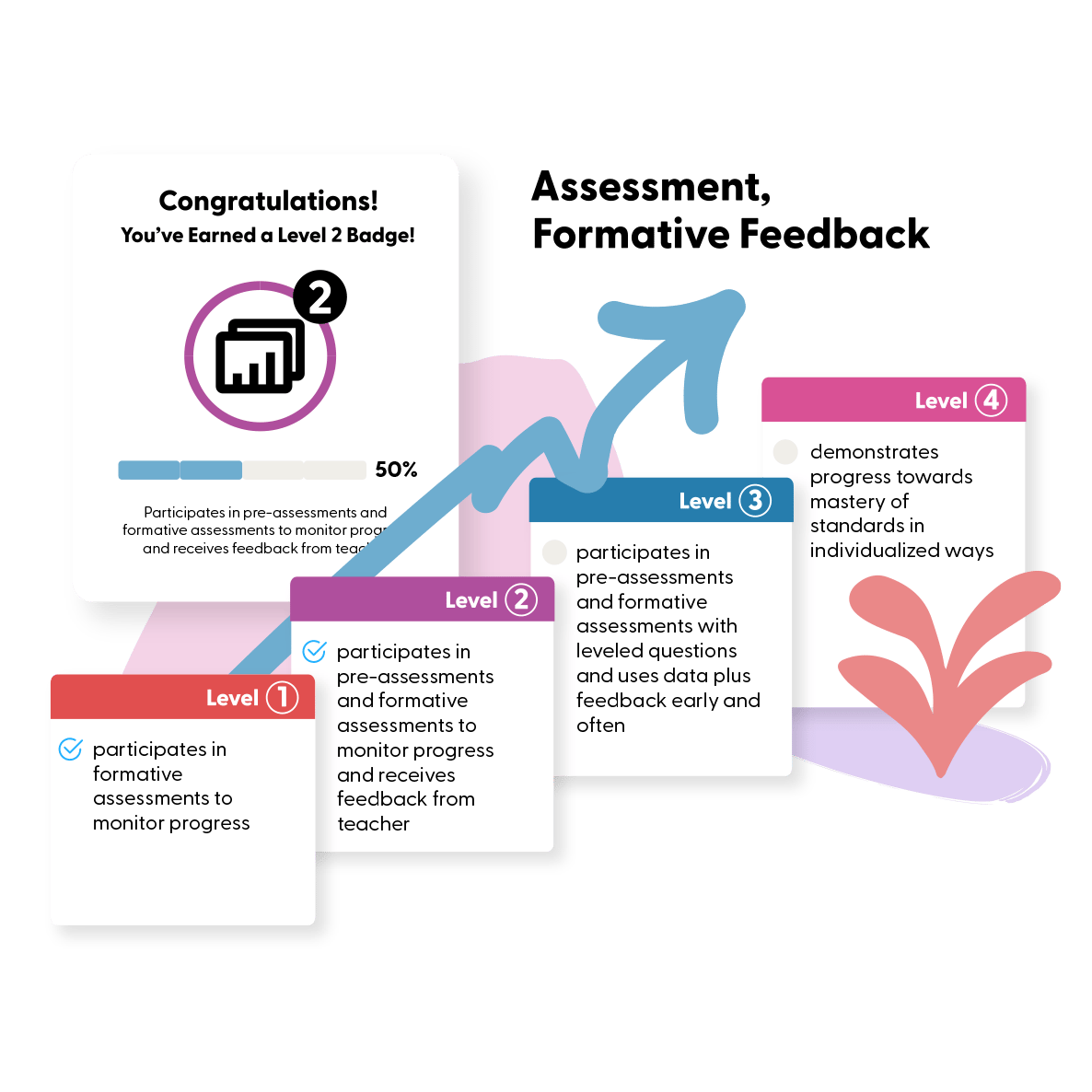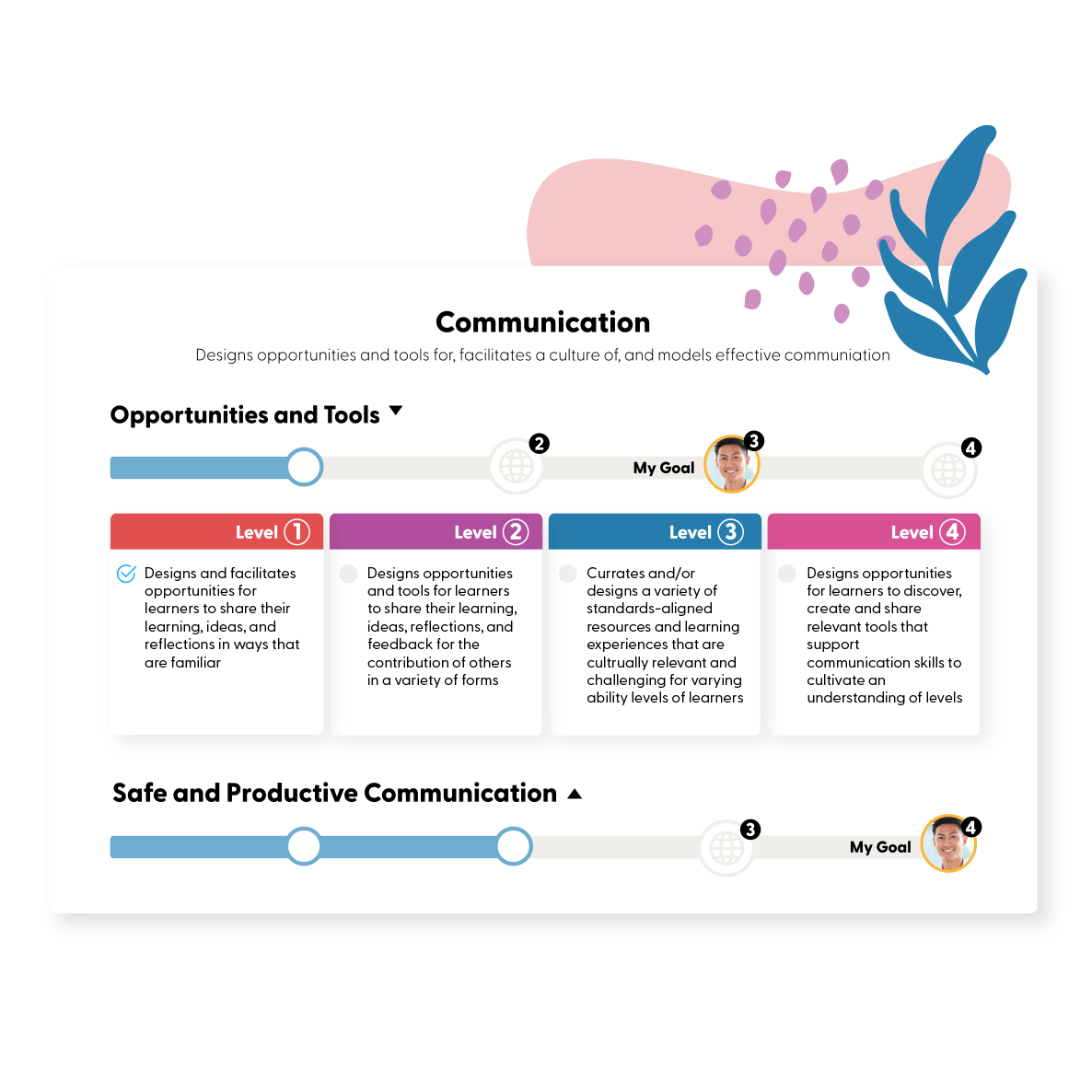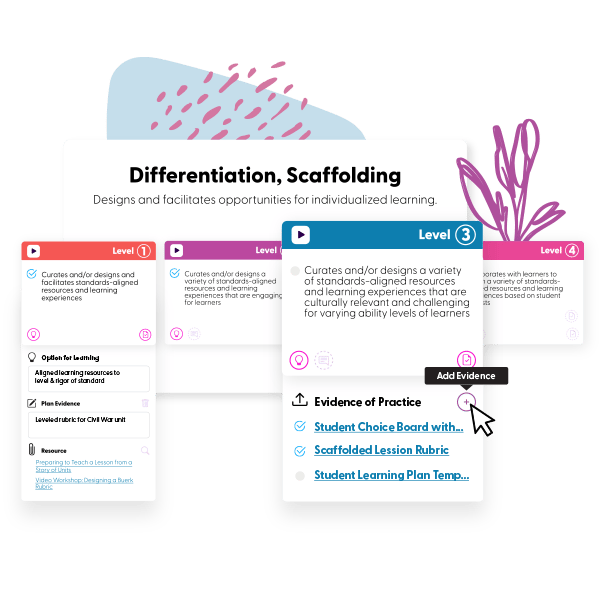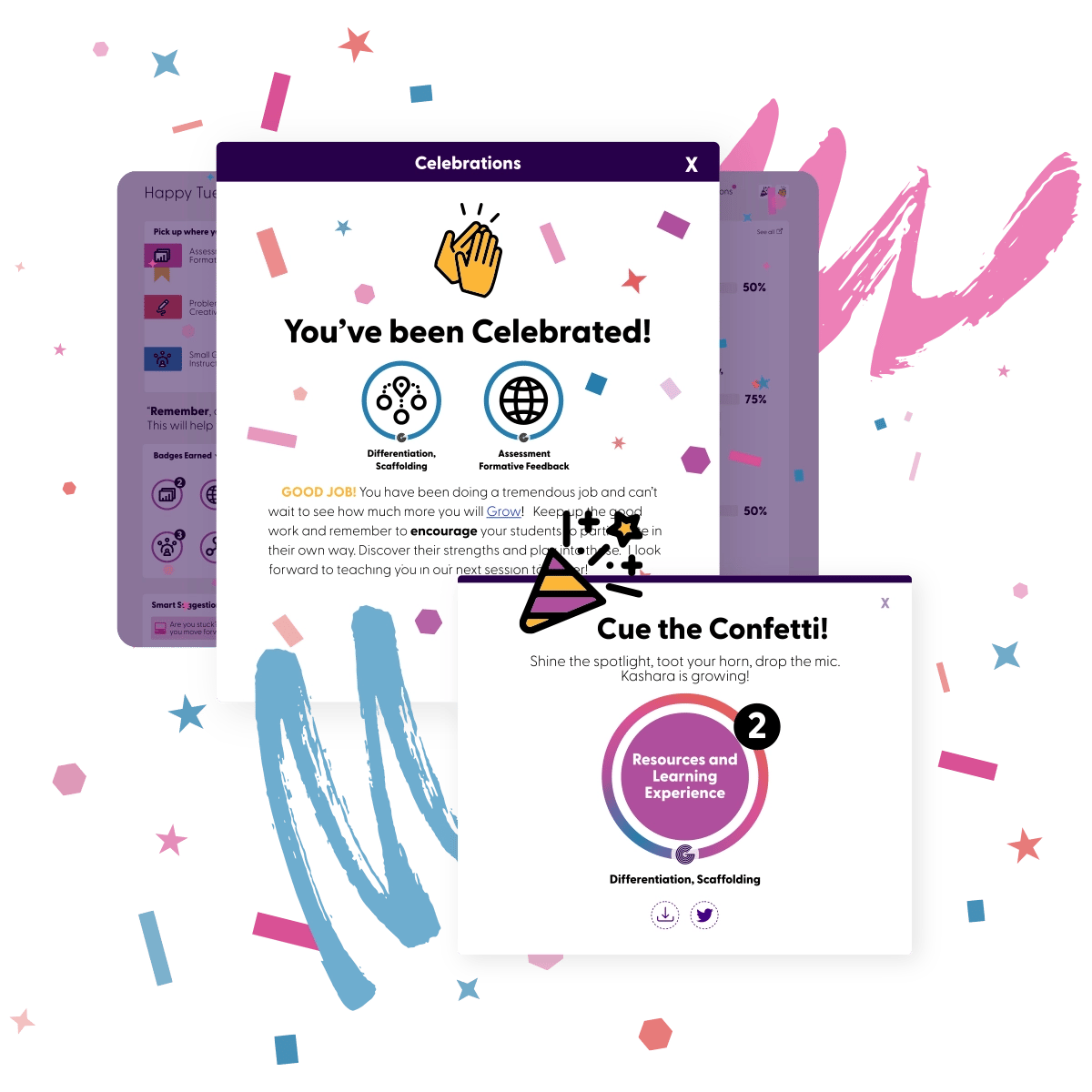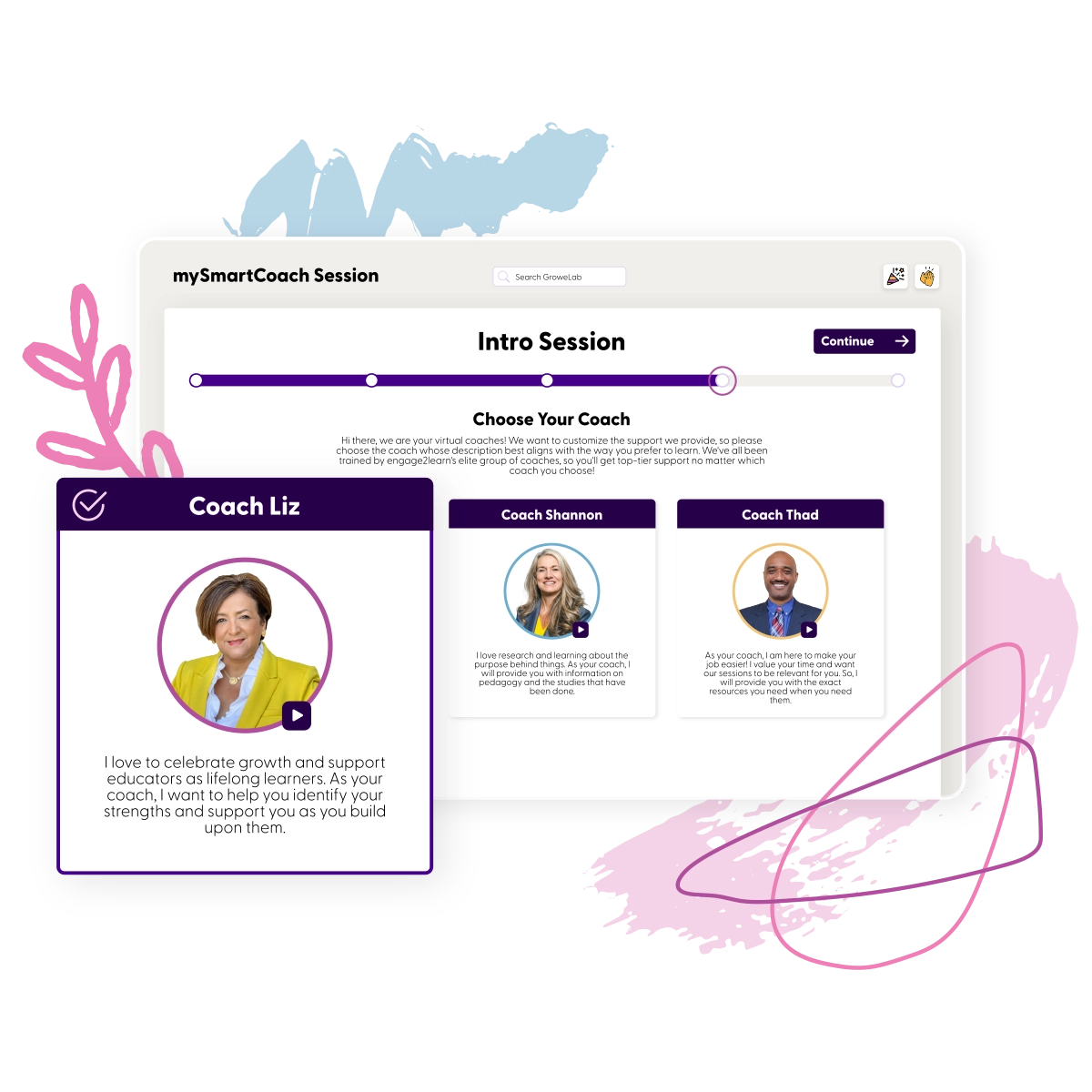 No Coaches? No Problem!
With mySmartCoach, you can bring competency-based educator growth to your school or district. This adaptive, on-demand coaching system ensures that 100% of your teachers are growing in research-based competencies – even if they don't have access to an in-person coach. This is not an online course and coaching from an AI Bot. mySmartCoach guides teachers through competencies, resources, and tools that are backed by 10+ years of research and curated by the elite team of expert educators at engage2learn.
English Language Learners
Culturally Sustaining Pedagogy
[Insert Your Standard Here]
Create your own custom standards
Instructional Coach Competencies
ISTE Standards for Coaches
Leader/Administrator Competencies
Assistant Principal Rubric
Principal Supervisor Rubric
Project Management Systems