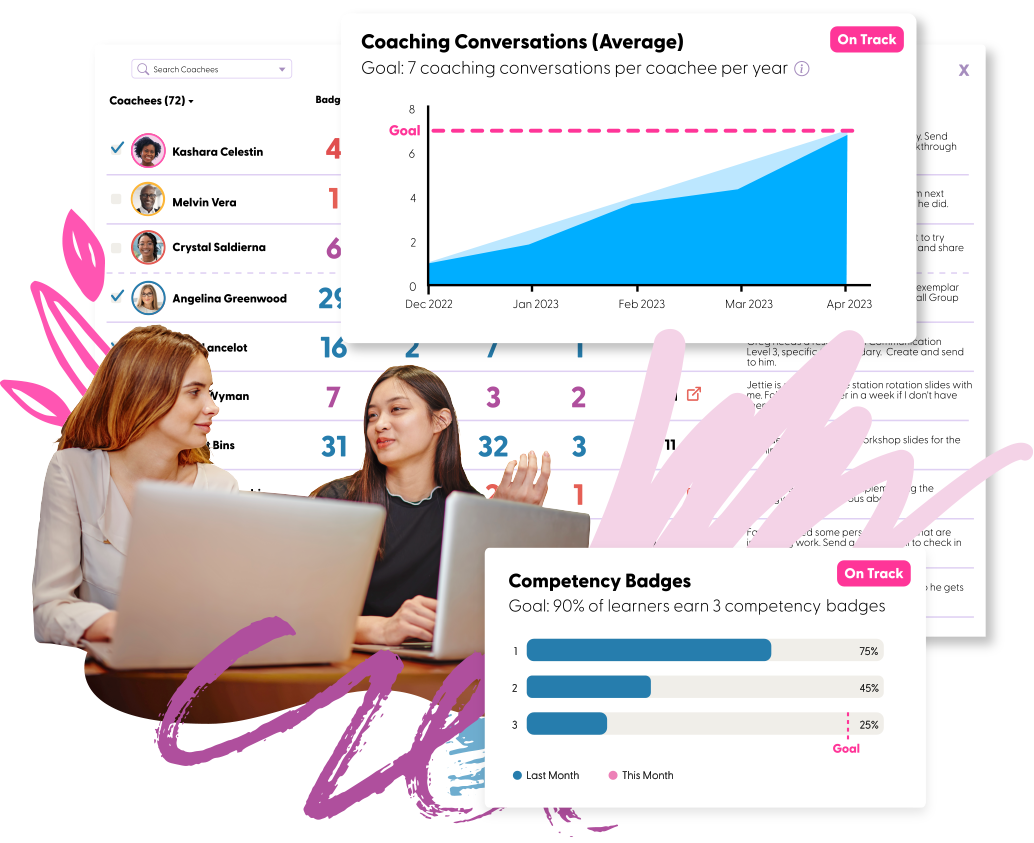 Say goodbye to scattered spreadsheets, manual data analysis, and disconnected systems.
Say hello to the all-in-one coaching platform that enables schools to support more educators with less time, money, and people.
Any coaching model, any time, anywhere.
With GroweLab's user-friendly interface, high-impact coaching just got so much easier.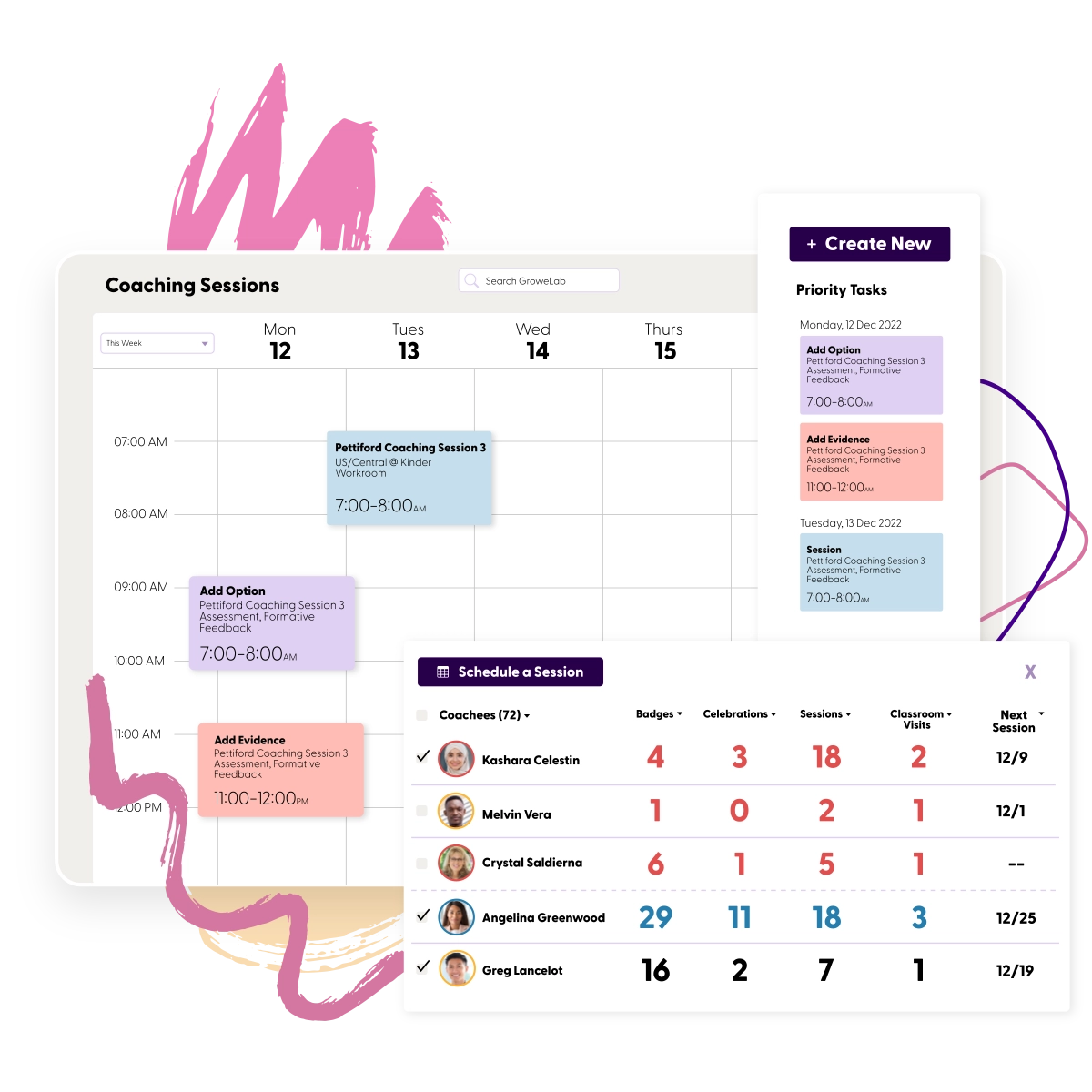 Easily manage your coaching calendar.
No matter how large your roster of teachers might be, GroweLab lets you plan and manage your coaching schedule across multiple schools with ease. Plus, Google Calendar syncing and automated reminders ensure that nobody forgets or misses another coaching session ever again.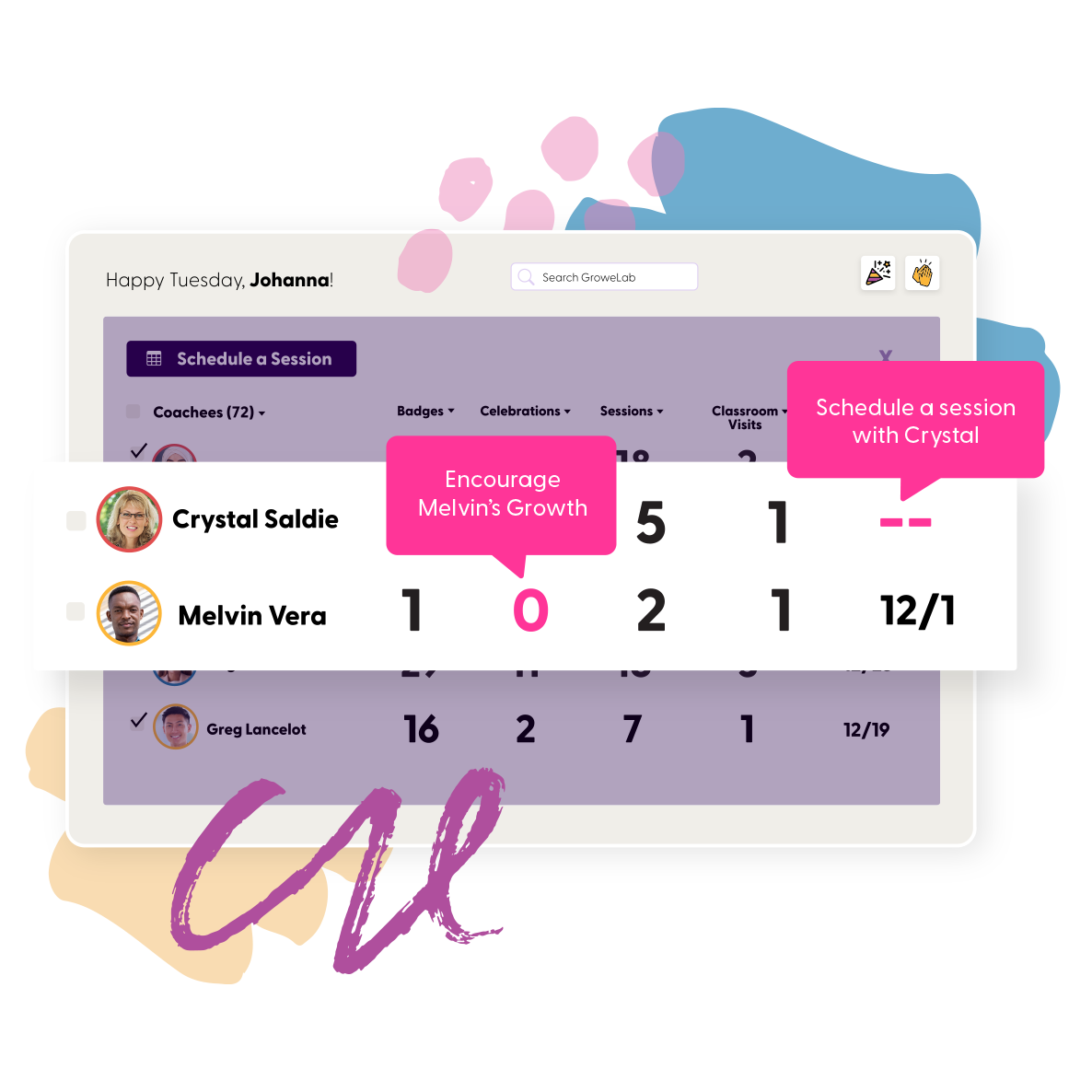 Get clarity on coaching actions & next steps.
Keep your coaches focused with an easy-to-read dashboard that provides clarity on which action(s) they need to take next with each coachee. This helps coaches know which of their coachees might need a classroom observation, more intensive coaching support, or just a quick celebration to recognize and encourage continued growth.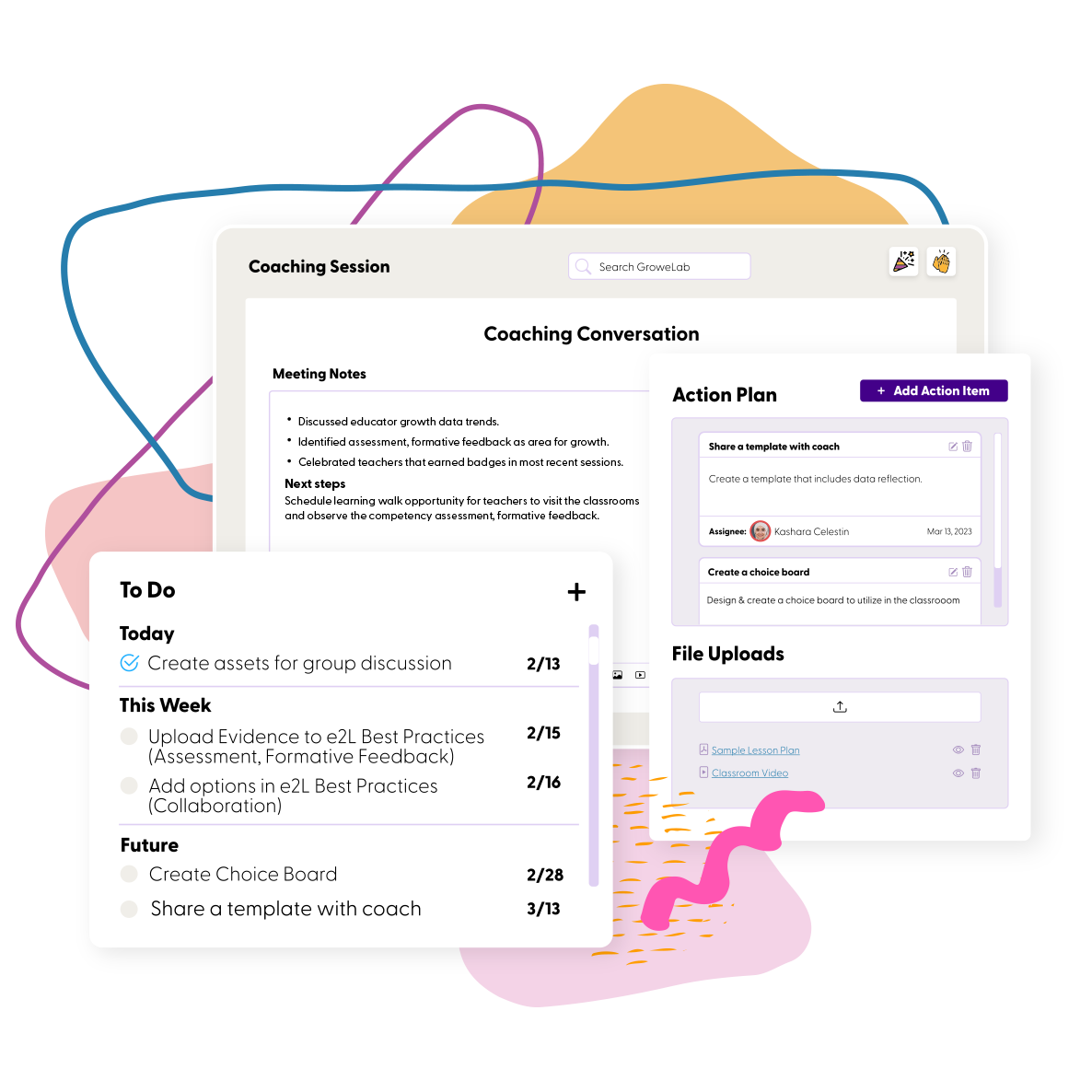 Customize coaching to fit your unique goals.
GroweLab can be easily customized to streamline your existing coaching program and system. Create custom coaching logs and classroom walkthrough forms to ensure your coaches are providing consistent, high-quality support that is aligned to your school or district's goals and priorities.
Actionable coaching features that help your talent grow.
To-Do Lists & Action Items

Capture coaching notes and action items in real time to give coachees clarity (and reminders) on their next steps for growth.
Set goals on relevant, research-based competencies to align and customize coaching to each coachee's job role and skill level.
Curated Learning Resources

Access support materials in an instant through GroweLab's robust library of resources, templates, online courses, videos, and more.
Upload links, files, and videos as evidence of implementation for coaches to asynchronously review and provide feedback on.
There is more to coaching educators than just coaching educators.
Go beyond traditional coaching cycles to cultivate a vibrant, high-performance culture of growth.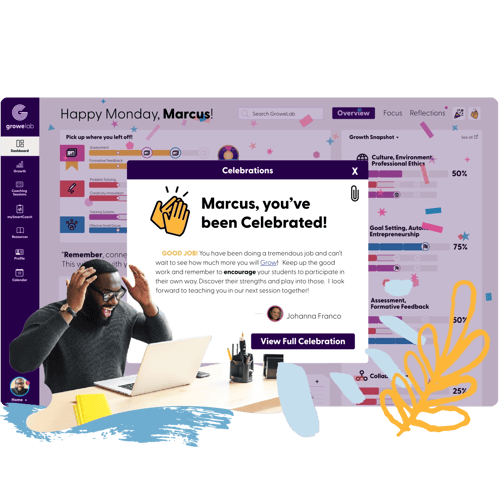 Celebrate your teachers, and celebrate them often.
You know better than anyone how hard teachers work to do right by their students. GroweLab makes recognizing and celebrating them easy and fun! As teachers move down their individualized learning pathways, they earn progress badges, microcredentials, and bragging rights. Cue the confetti!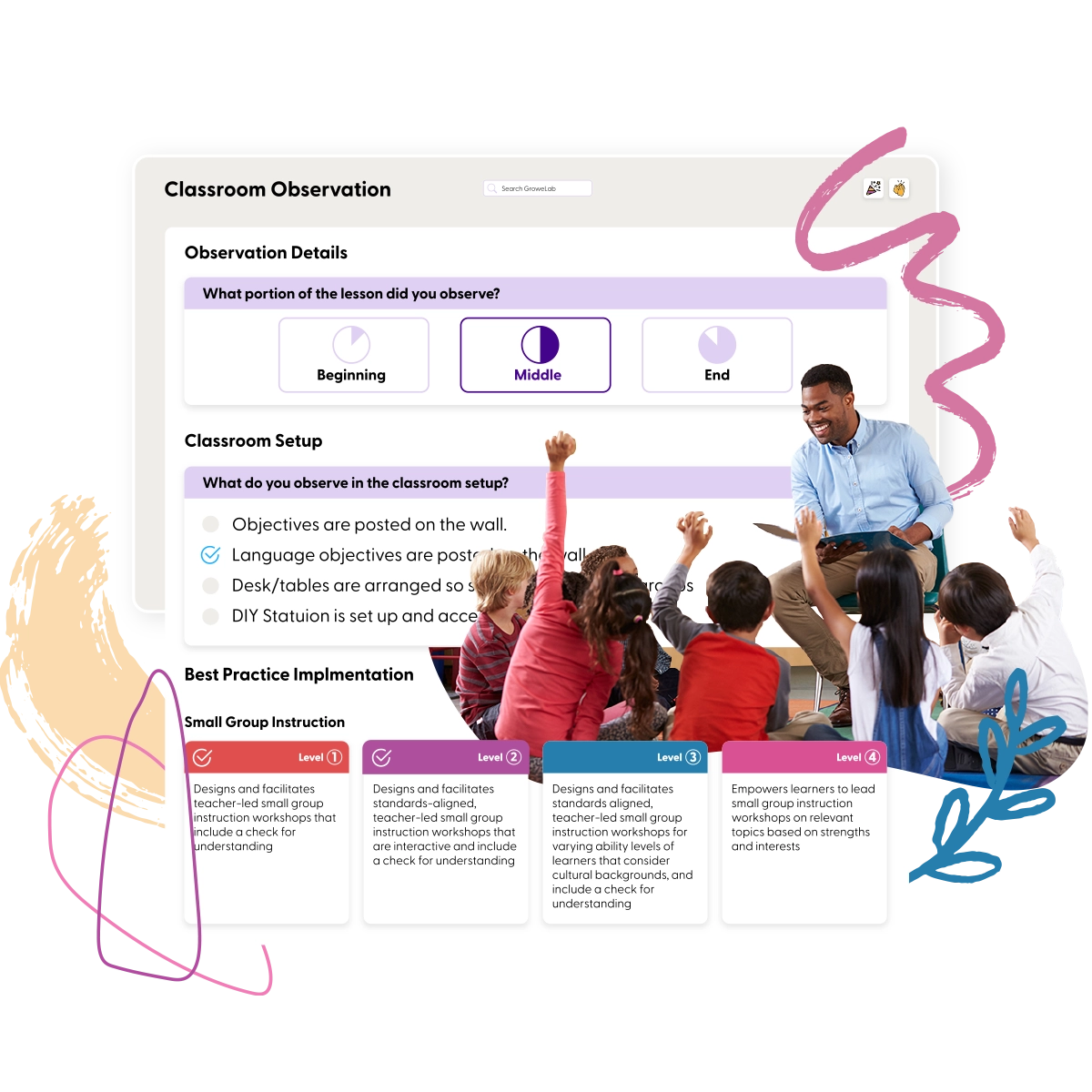 Conduct progress monitoring and classroom observations.
Ditch the old ways of compliance-based, anxiety-inducing classroom observations in favor of routine, growth-focused progress monitoring – the kind that's centered around each teacher's unique goals and results in clear, actionable guidance and next steps. Schedule and document observations just as you would a coaching session, right there in GroweLab.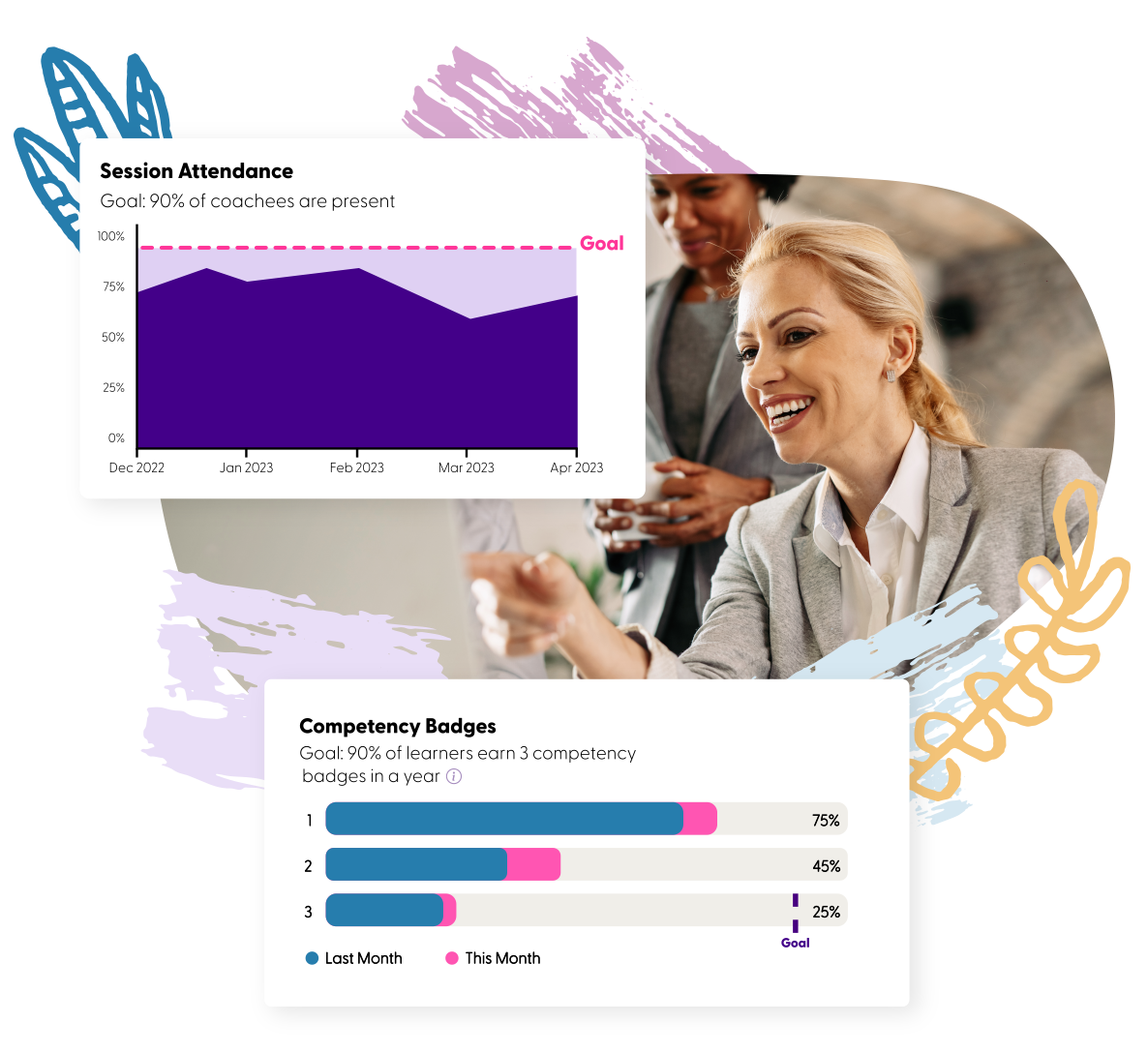 No more coaching impact guessing games!
Streamlined coaching processes help you support more educators, but measuring progress and monitoring growth with an easy-to-understand education analytics dashboard ensures that you have the data to validate the direct impact of coaching on your teachers and staff.
No one needs a critic, but everyone needs a coach!
Teachers are not the only people who need coaching and support. GroweLab includes competencies, resources, and tools that enable coaching for anyone and everyone who needs support in your school or district.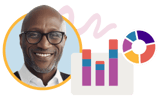 District-Level Leaders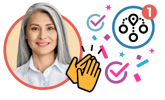 Principals & School Leadership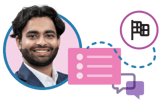 Instructional Coaches & Specialists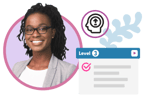 Classroom Teachers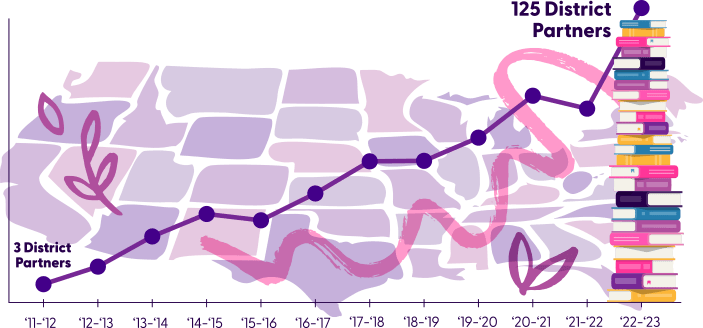 Since 2011, we've been on a mission to help educators transform public education through coaching.
Built upon 12+ years of partnerships with hundreds of public schools nationwide, over 2,000 years of collective experience as educators, and extensive research on how adults and children learn, GroweLab is intentionally designed to meet the needs of educators.