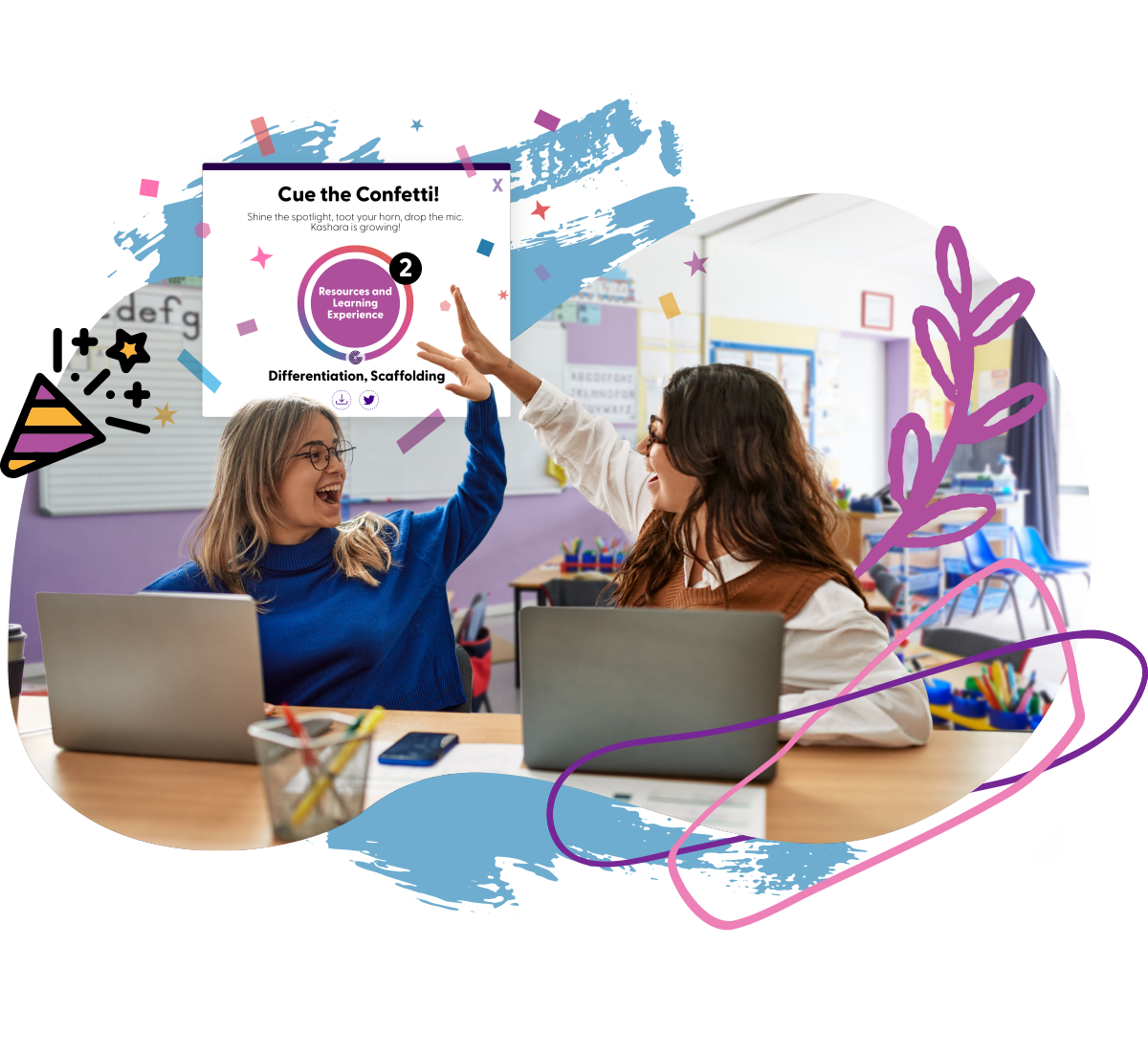 Reward Educator Growth with Microcredentials & Badges
Encourage, recognize, and measure increased proficiency and effectiveness of your teachers and staff.
Why are microcredentials & badges so valuable to school leaders?
Measure & reward skill proficiency
Without recognizing, rewarding, and documenting a progression of growth, what do teachers have to show for their hard work? Microcredentials/badges help school leaders cultivate a culture of engagement and growth by recognizing the achievements of their teachers.
Certify high-fidelity implementation
Session attendance or course completion does not mean new strategies are being implemented in the classroom, but badges in GroweLab are based on documented evidence of practice in competencies proven to improve student outcomes.
Correlate growth to improved outcomes
When you connect badging data in GroweLab to your imported student achievement data, school leaders get crystal clear insights into which competencies and skills are driving improved results not available in other PD managament/coaching applications.
Microcredentials & badges motivate educators toward growth that leads to results.
"I saw a huge improvement in morale and positivity and climate and culture. I saw teachers become more confident in their ability in their classrooms. I saw veteran teachers embrace new ideas and different ways to do things."
Principal, Mid-Sized City District
Microcredentials and badges serve to measure and quantify growth happening as a result of coaching.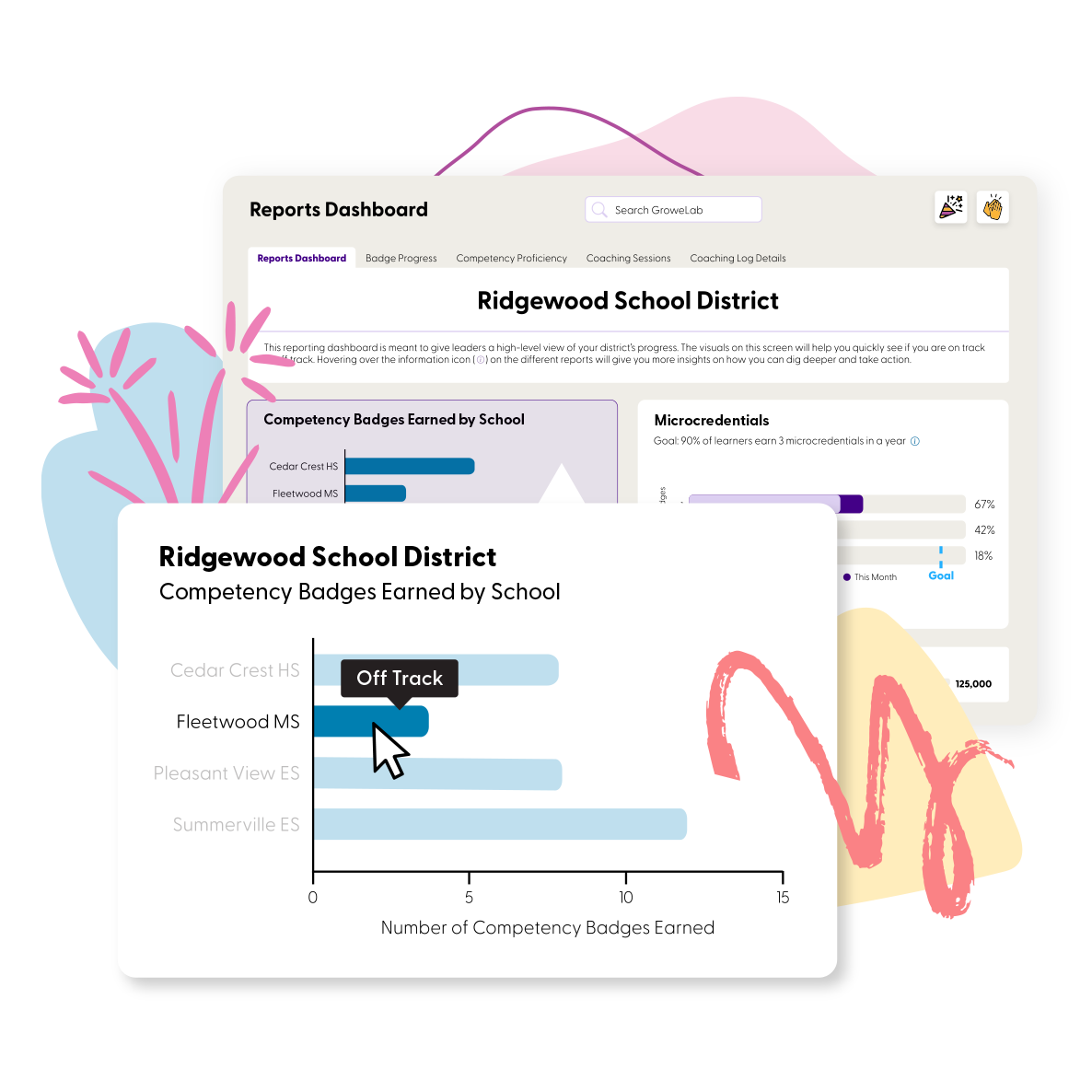 Get visibility into the volume and pace of growth
Leaders and coaches can easily identify the individuals and schools that frequently earn the most microcredentials as part of a robust coaching plan. This also helps leaders identify and address gaps with struggling teachers who may need additional instructional support.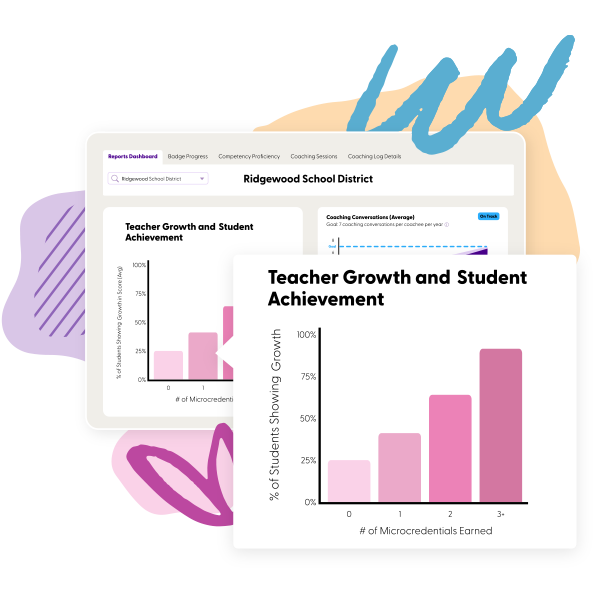 Connect teacher growth to student outcomes
With enhanced education analytics, leaders can identify which microcredentials and badges are driving positive student outcomes and adjust their professional learning and coaching plans accordingly.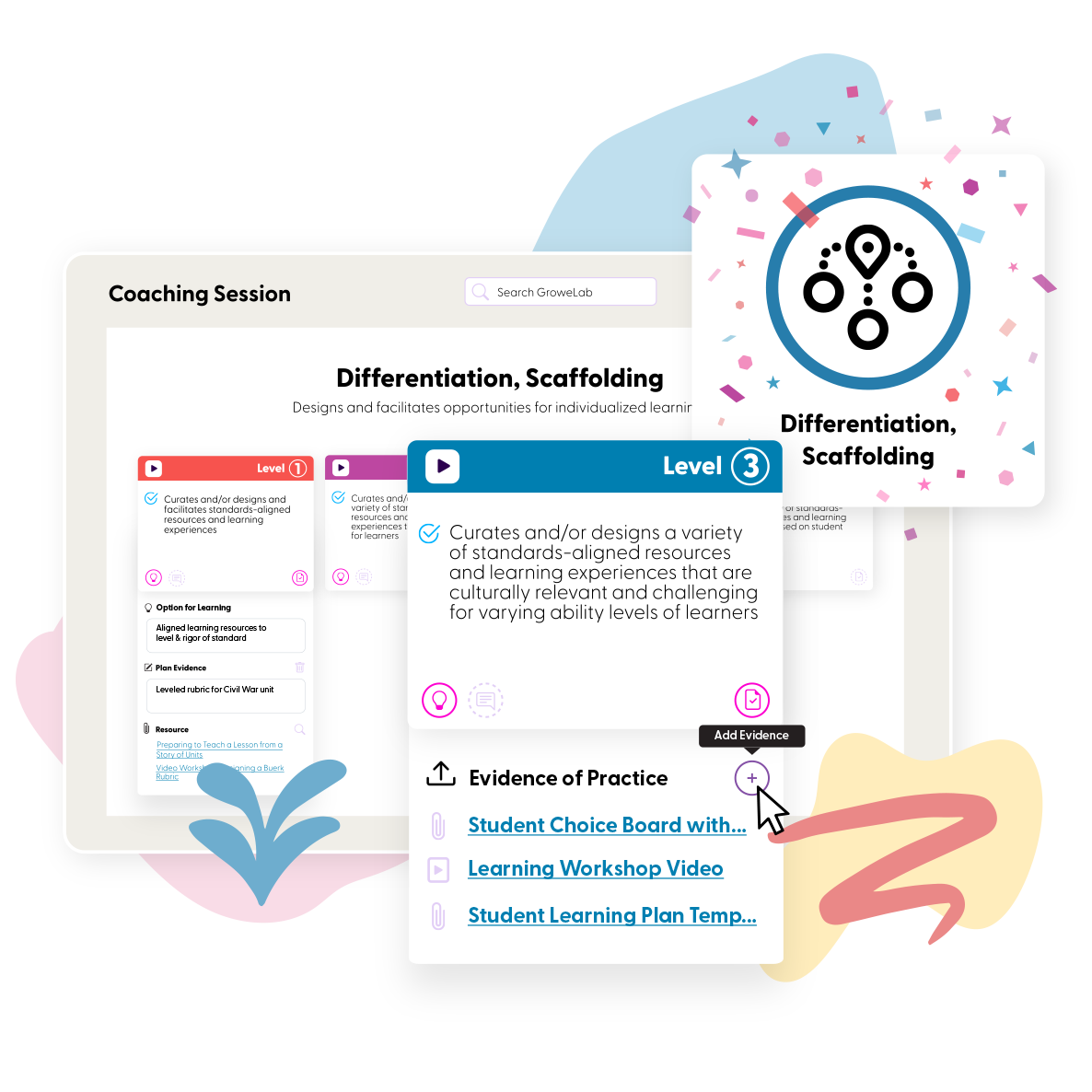 Badges represent evidence of implementation
Coaches use pictures, videos, and/or documented lesson plans provided by their coachees as evidence of classroom implementation to certify fidelity of new strategies and increased proficiency. Badges in GroweLab are only awarded when evidence of practice has been reviewed and approved by a coach.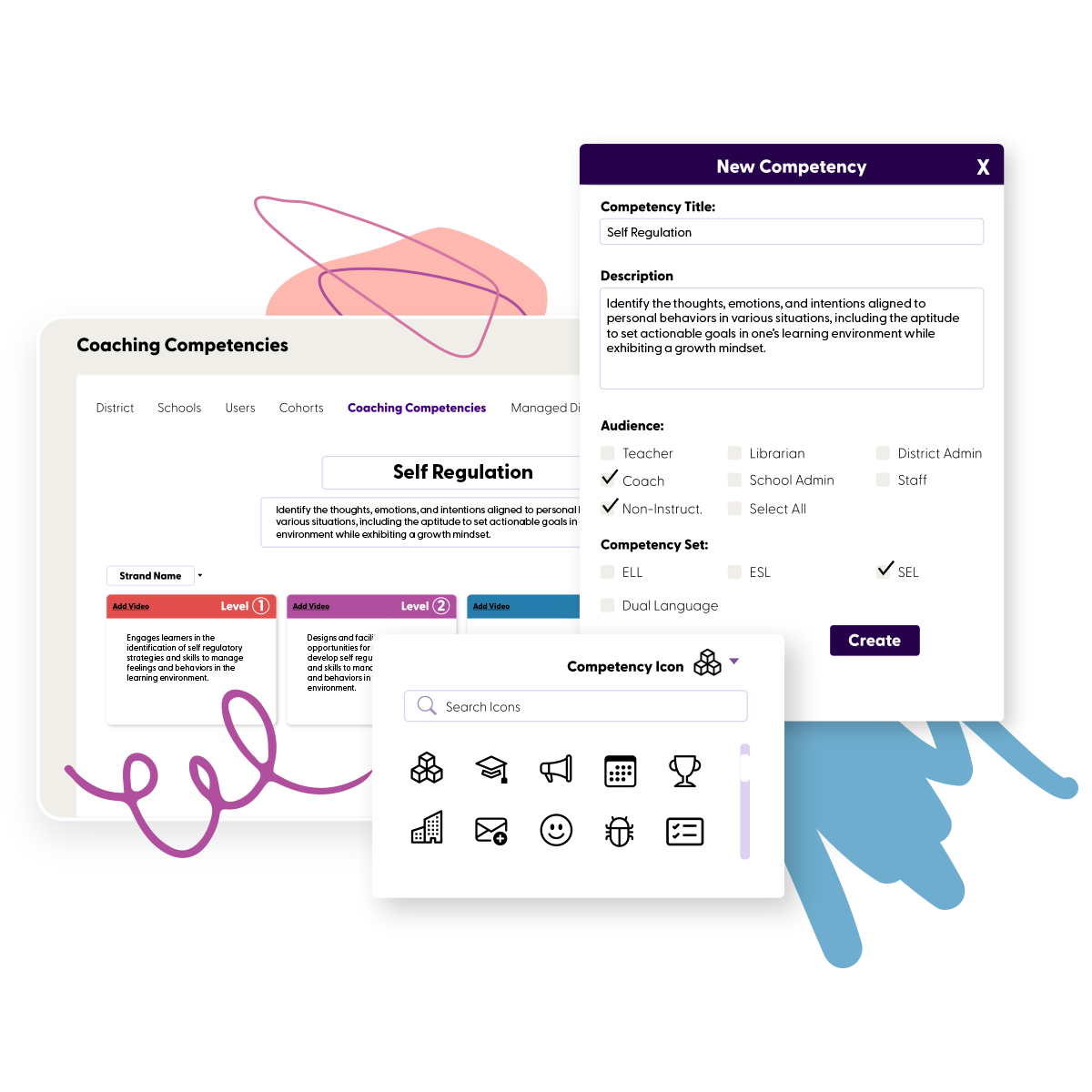 Create Customize Badges Unique to You
With the option to create custom competencies aligned to your school or district's priorities, administrators can also design and award badges signifying growth on those competencies within GroweLab.
2 Types of Competency Growth Recognition in GroweLab
In GroweLab, educators earn microcredentials and badges based on evidence of practice, not just on session attendance. The process is simple.
Strand Badge
This first tier of badges represents growth on a particular domain within a specific competency. Strand badges represent quick wins for educators that serve as early recognition of growth toward higher levels of proficiency.
Microcredential
Microcredentials are awarded when your teacher or staff member has documented evidence of practice that has been reviewed by their coach and is aligned to the proficiency level of a specific competency.
GroweLab Microcredentials & Badging FAQs
Ready to bring badges & microcredentials to your schools or district?