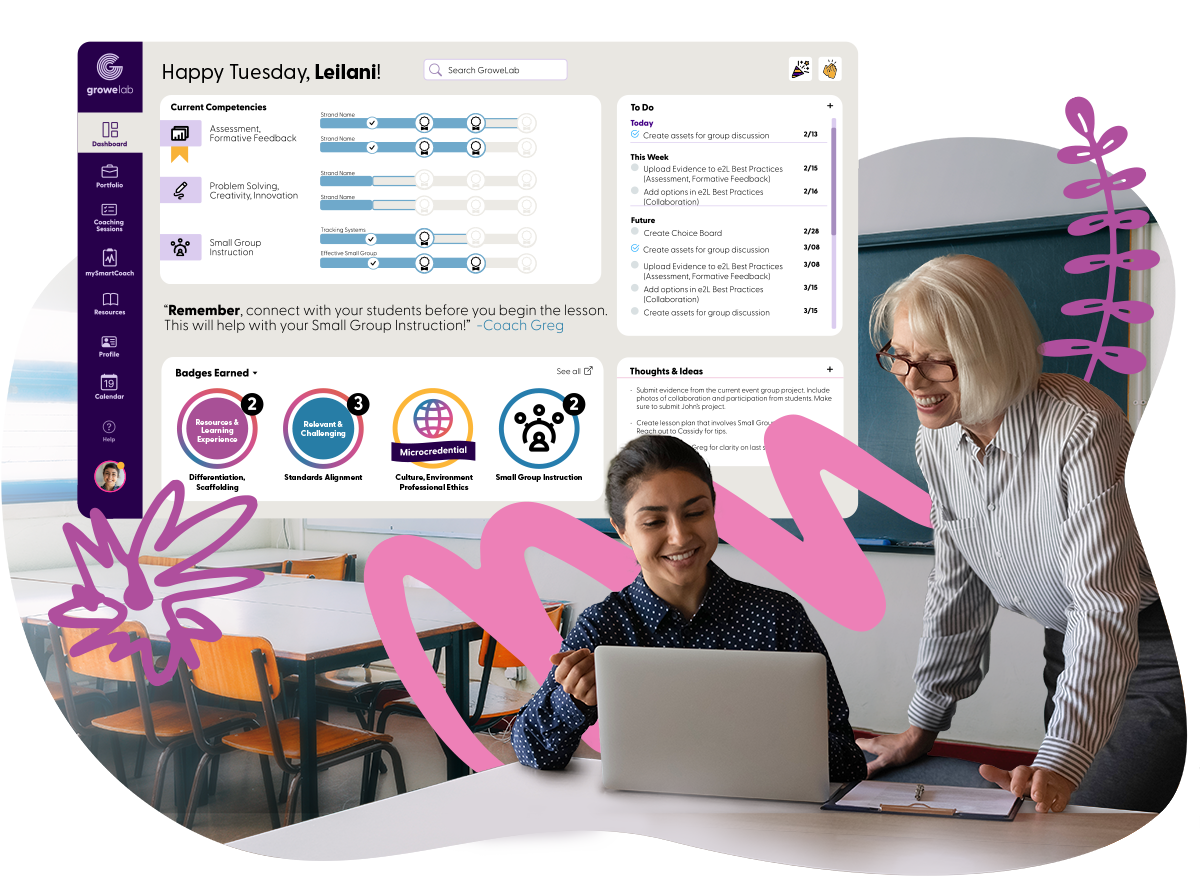 Simplified, individualized support that teachers need – and deserve.
Whether you're a brand new or veteran teacher, you don't need just any support! You need targeted instructional coaching aligned to your specific needs, goals, and experiences.
What if we told you that...
Personalized, leveled professional learning
Self-paced, adaptive coaching support
24/7 access to a vetted resource library
A growing portfolio of microcredentials & CEUs
Accelerated student achievement
…is just a click away?
Designed by educators for educators, GroweLab is the all-in-one instructional coaching platform that seamlessly integrates professional learning on relevant skills, competencies, and instructional best practices into your day to day – without adding more to your to-do list.
Experience intentional, actionable, personalized professional learning with GroweLab.
With the support of GroweLab, instructional coaching becomes a collaborative, growth-focused effort between you and your coach – one that is proven to increase job satisfaction, simplify support systems, and accelerate student achievement.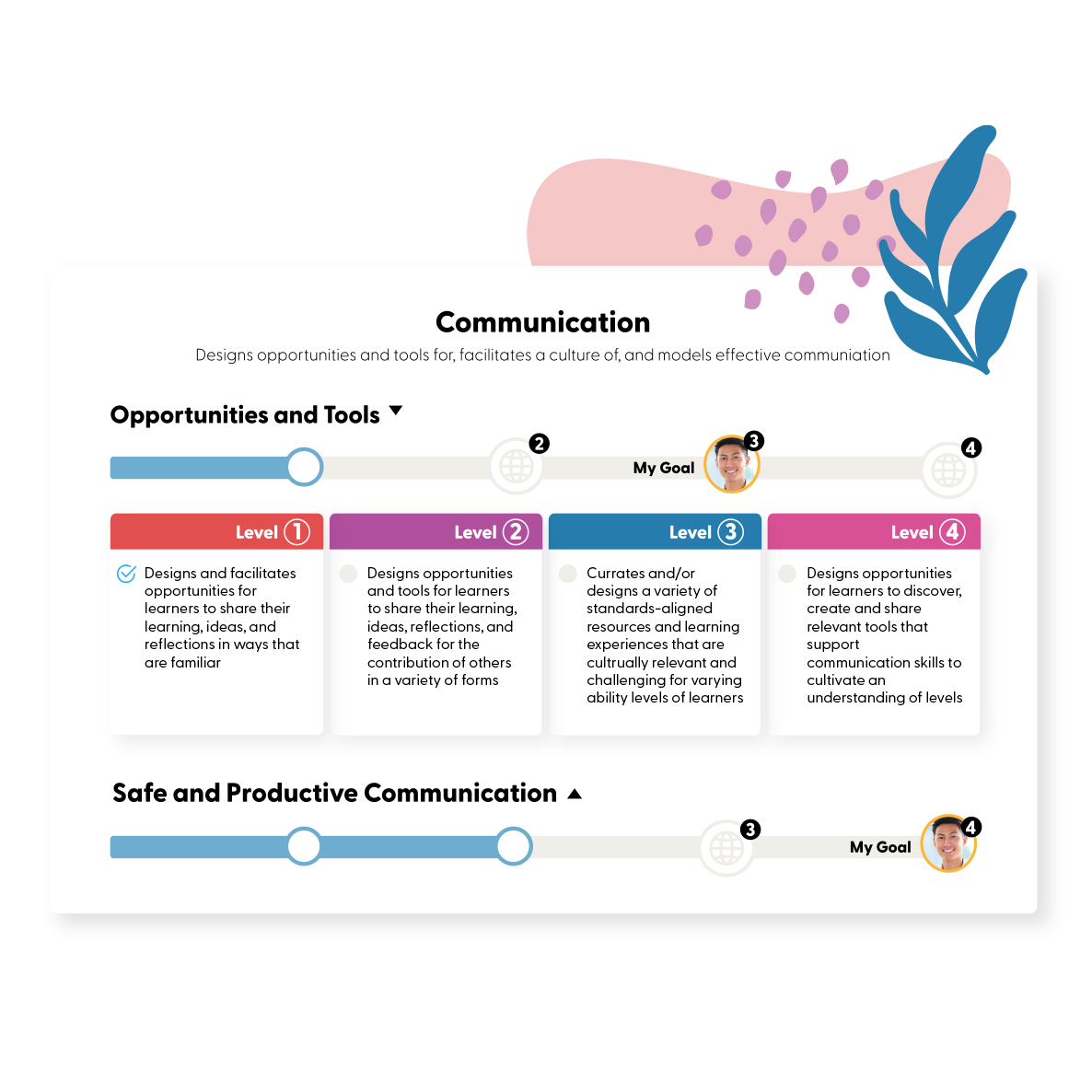 Set your own professional learning goals.
Who knows the areas that you need to grow in better than you? With GroweLab, you have the power to choose and set your own goals based on your needs, level of experience, and area(s) of interest.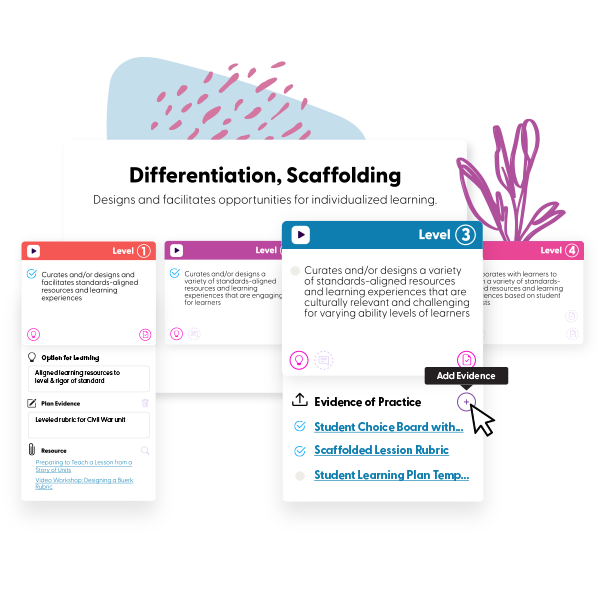 Get the targeted support you want and deserve.
Get personalized, growth-focused support, resources, and tools on role-specific skills and competencies aligned to your professional learning goals.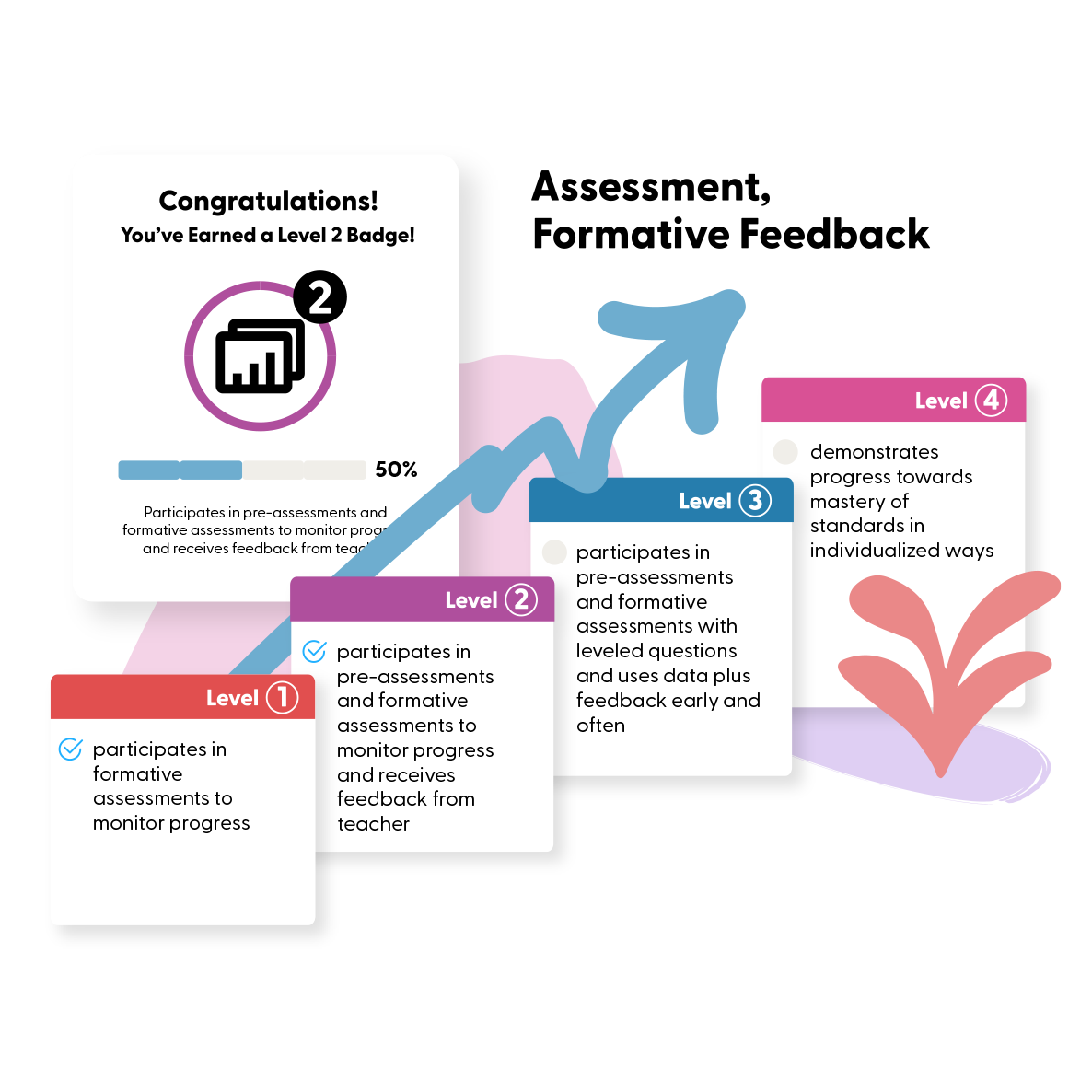 Quickly learn high-impact instructional strategies.
As you improve your skills and implement high-impact instructional strategies, you'll see both the positive impact of your efforts on student outcomes and the areas that need continued focus.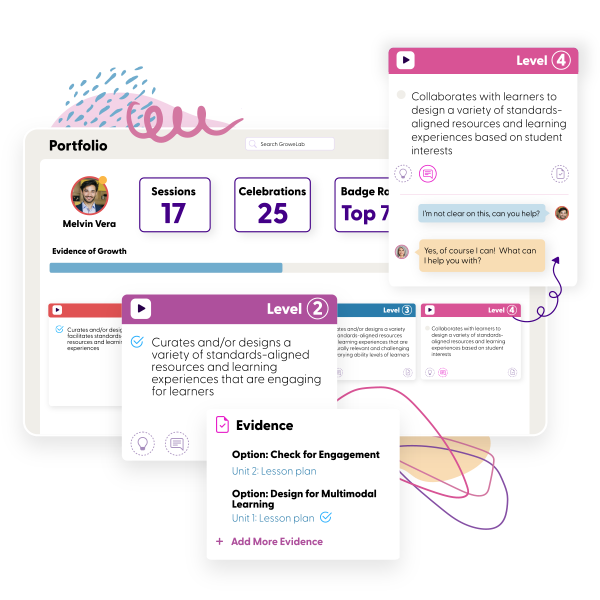 Develop your professional portfolio.
Upload evidence of practice directly into GroweLab for your coach to verify, review, and provide feedback on before including it in your professional portfolio as evidence of your hard work.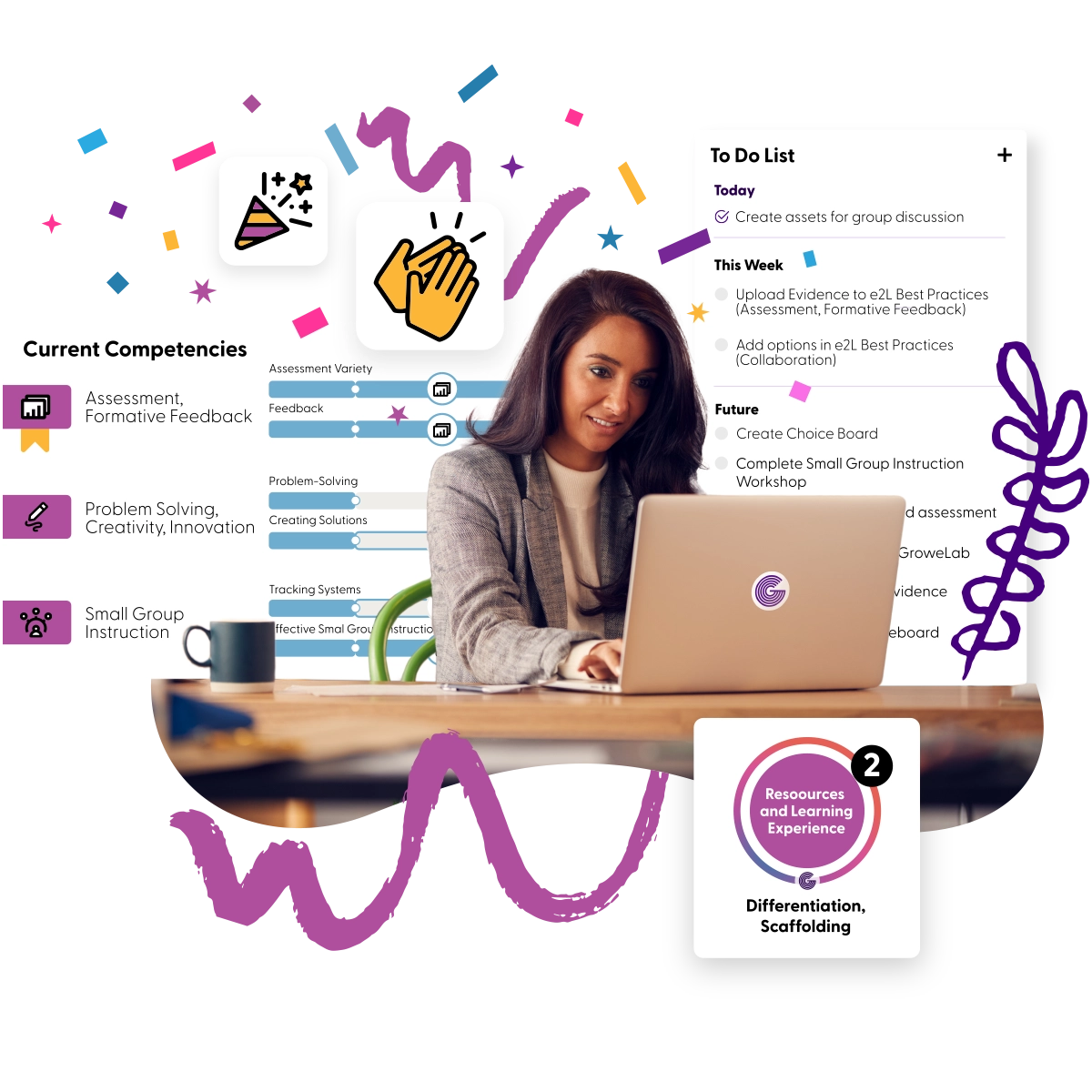 Celebrate every win.
As you work towards and reach your goals, you'll earn progress badges and microcredentials as proof of your growth right there in GroweLab. Cue the confetti!
"I've never had this kind of support, so I hope to use all the new things I've learned to create an even better classroom."
"I love that [mySmartCoach] is self-paced and very specific to your needs. I also enjoy that you have a choice in every step of the process, from picking your coach to planning your goals."
mySmartCoach
Grow on your own with 24/7 access to adaptive, on-demand coaching support.
With GroweLab's mySmartCoach add-on, you get the power of personalized, one–on–one coaching with the flexibility of any-time learning – even if you don't have an in-person coach.
Personalized Instructional Coaching & Support

Mirroring the in-person coaching experience, select a virtual coach persona that fits your learning style and adapts to your needs.
Role-Specific Skills & Competencies

Develop proficiency in your choice of 60+ research-based professional learning competencies and role-specific skills.
On-Demand, Self-Paced Learning

With 24/7 access to your "Smart Coach", develop your skills on your own terms with self-paced, personalized learning pathways.
Robust Resource & Learning Library

mySmartCoach pulls and serves up the resources, courses, and tools that are relevant to you from its robust, vetted resource library.
Easy-to-Implement Instructional Strategies

Put what you're learning in your coaching sessions immediately into practice in the classroom and see your students thrive.
Progress Badges & Microcredentials

Upload evidence of practice to mySmartCoach to earn progress badges, microcredentials, and/or CEUs for your professional portfolio.
Since 2011, we've supported thousands of educators just like you.
Made up of elite educators, our team is passionate about this because we've been there and we get it!
Our mission has always been to help the neighborhood public school be the first choice for every family. To do just that, our diverse team of educators has a proven track record of helping public schools implement choice-driven, personalized teacher coaching and support systems that improve classroom practice, increase confidence and job satisfaction, and accelerate student outcomes.