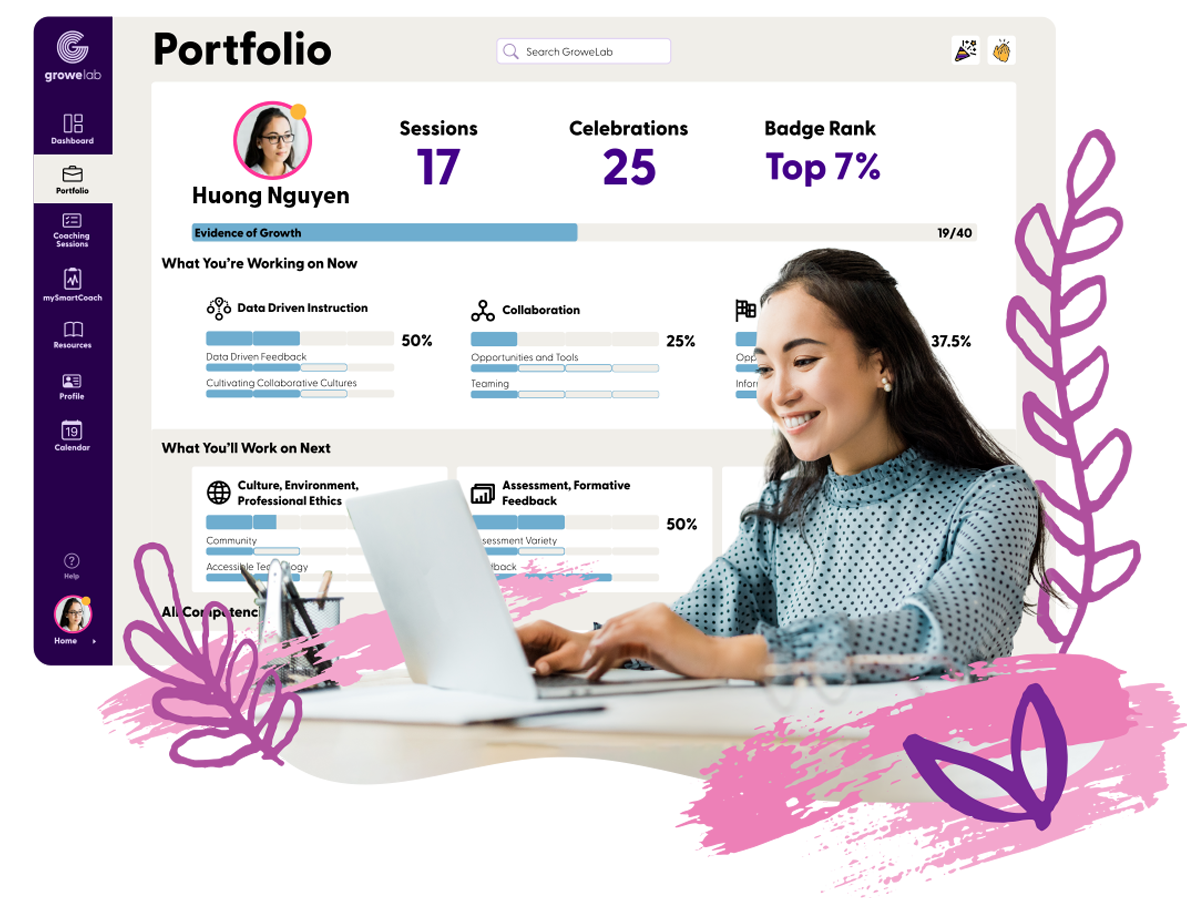 When your teachers feel encouraged and supported,
they don't leave

.

Cultivate a culture of growth and high performance that helps your teachers be more effective at meeting the needs of students.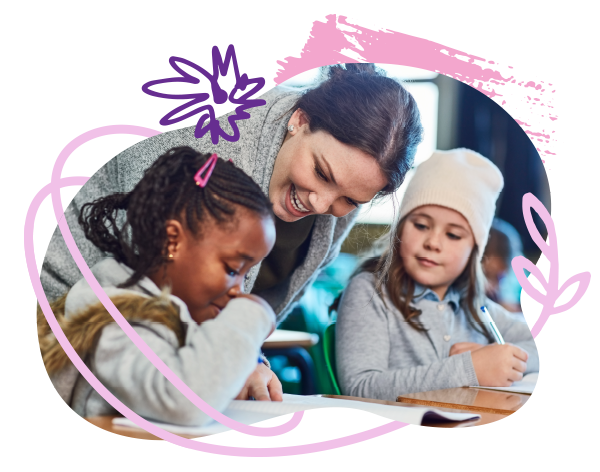 Use GroweLab to help improve the quality of teaching and learning in your school.
GroweLab gives principals and school leaders a suite of resources and tools designed to…
Increase teacher retention and reduce burnout.
Accelerate new teacher growth and effectiveness.
Improve student outcomes and achievement.
Align teaching practice with school goals and priorities.
Enhance visibility and accountability of the coaching process.
How can I help my teachers be more effective in the classroom?
GroweLab is a talent development platform specifically designed to help upskill your teaching (and instructional support) staff to be better equipped to meet students' needs.
I have coaches supporting all my teachers.

GroweLab helps streamline your existing coaching program by giving your coaches and teachers an integrated platform to house all of their coaching and growth data in one place.
Learn More

arrow_forward
I have limited access to coaches for my teachers.

Extend the reach and capacity of your coaches with small-group/PLC coaching sessions and leverage GroweLab's vast library of vetted resources, courses, and video workshops to keep teachers growing between sessions.
Learn More

arrow_forward
I don't have any coaches supporting my teachers.

With the mySmartCoach add-on, you can provide your teachers with on-demand, adaptive professional learning. Choose from over 50 competencies to focus on and align growth and skill acquisition to the needs of your teachers.
Learn More

arrow_forward
Get crystal clear on coaching and its impact on student outcomes.
GroweLab makes it easy to answer the questions every principal has about their instructional coaching.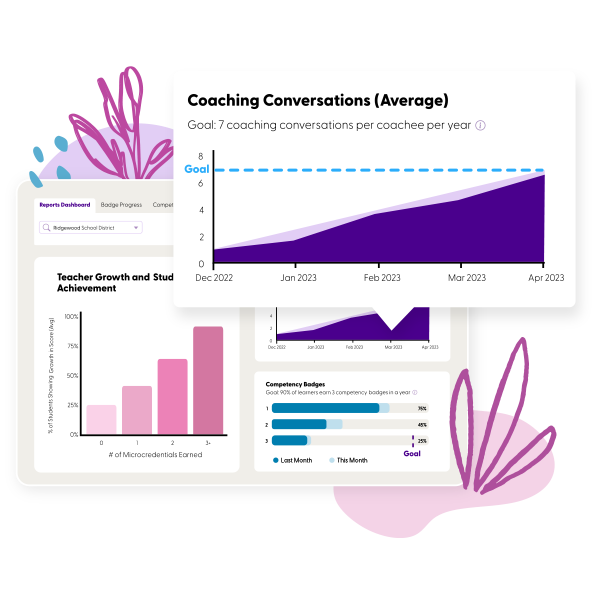 How much coaching & support are my teachers receiving?
Get detailed reports on all of the coaching that your teachers are receiving to easily track the progress of individual teachers and identify those who may need additional support. This easy-to-read data empowers principals and school leaders to provide their teachers with the individualized coaching support they need to gain proficiency in the classroom.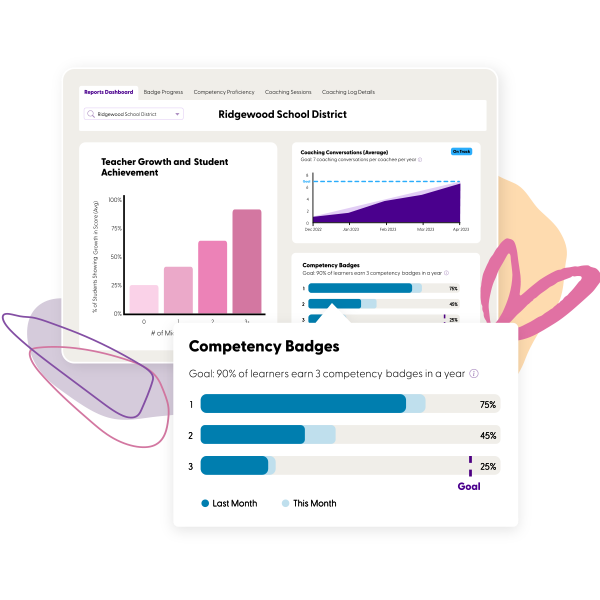 What skills are my teachers gaining proficiency in?
When teachers receive coaching support, there should be an easy way for school leaders to quantify how much growth and increased effectiveness is happening. GroweLab's growth reports help individual principals and school leaders know exactly what competencies and skills their teachers are growing in and incorporating into their daily practice.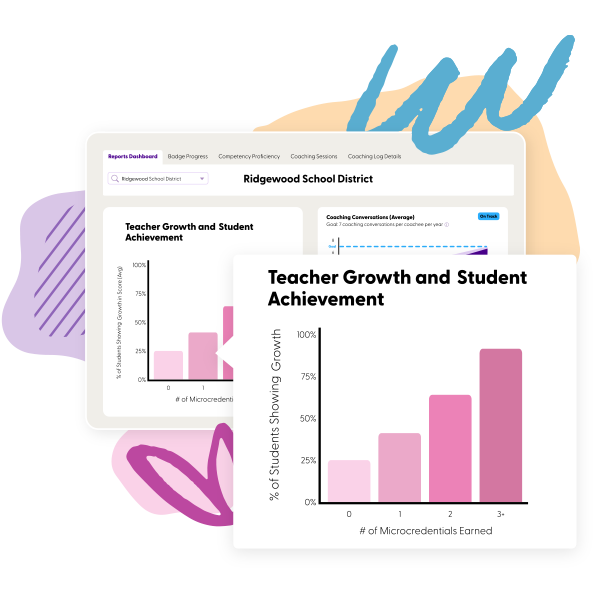 How is teacher growth impacting student outcomes?
It's not enough to know that your teachers are growing, especially if you're not able to draw a direct line to student outcomes. With connected data reports, you can easily correlate coaching and teacher growth data to student achievement datasets to gain deep insight into what coaching and growth is having the most impact on students.
Go from instinct-informed to data-informed decision-making with easy-to-read education analytics in GroweLab.
More Features Principals & Schools Leaders Love!
With the "Leader View" of the dashboard, individual principals and school leaders have quick access to information and actions specifically tailored to their needs. Principals can also switch to a personalized "Learner View" to focus on their own professional growth.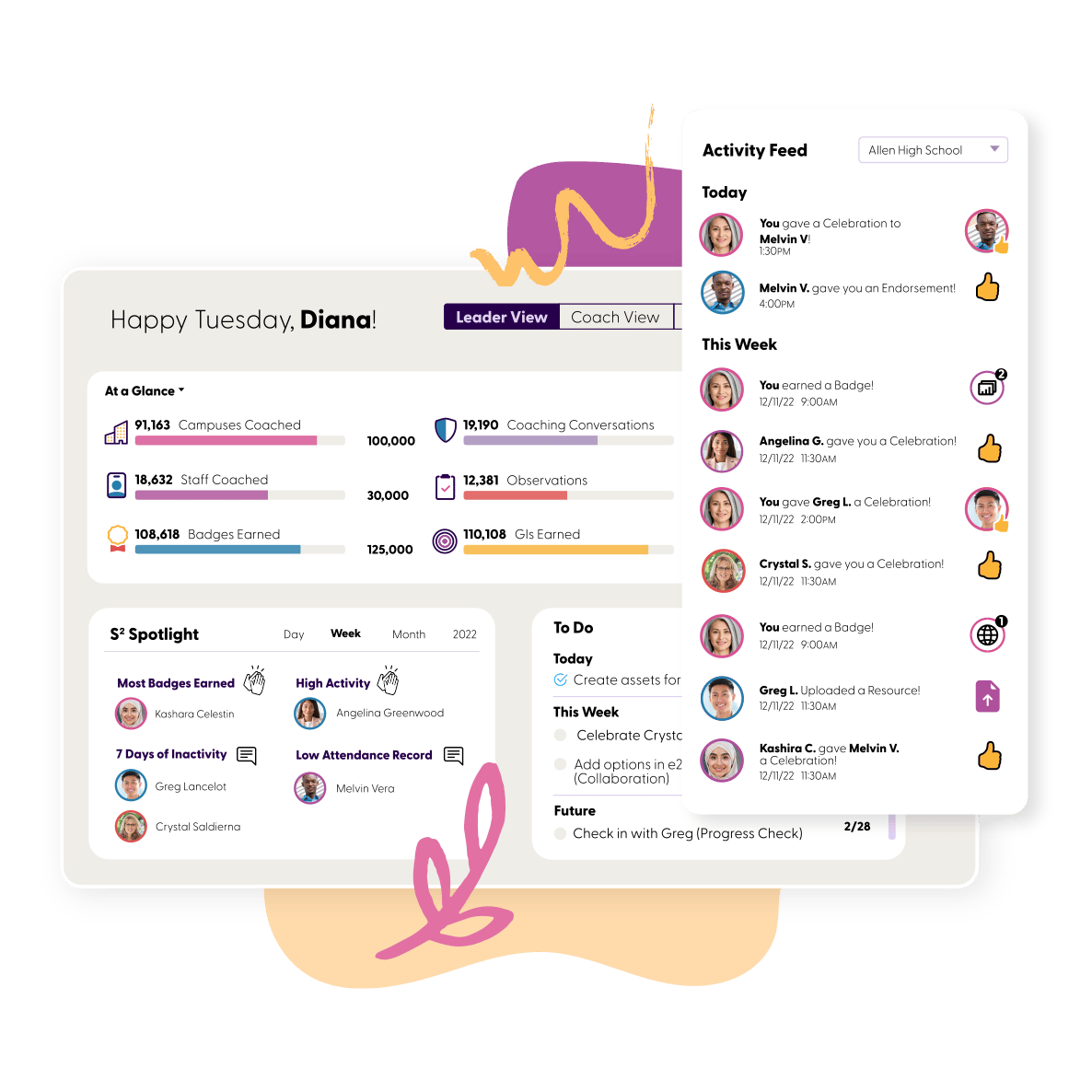 In addition to individual support from their coach, GroweLab includes a vast array of vetted resources, courses, and video workshops for teachers, coaches, and school leaders alike. Leaders can also create, organize, and share resources they want their teams to access.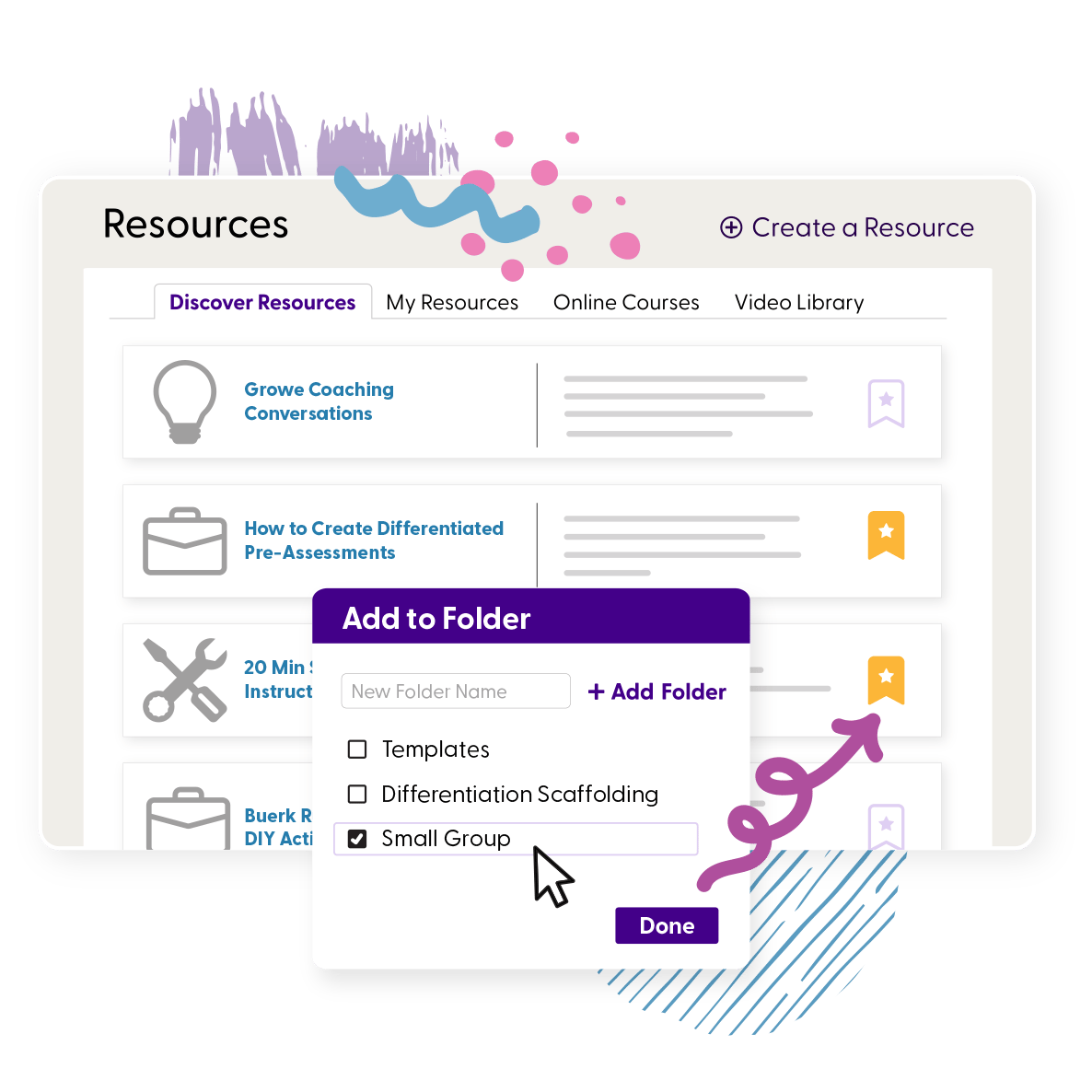 Whether your district has a standard walkthrough form or you need to create a classroom observation form specifically tailored to your teachers, GroweLab's custom observation form builder gives principals and schools leaders the flexibility to capture the right data.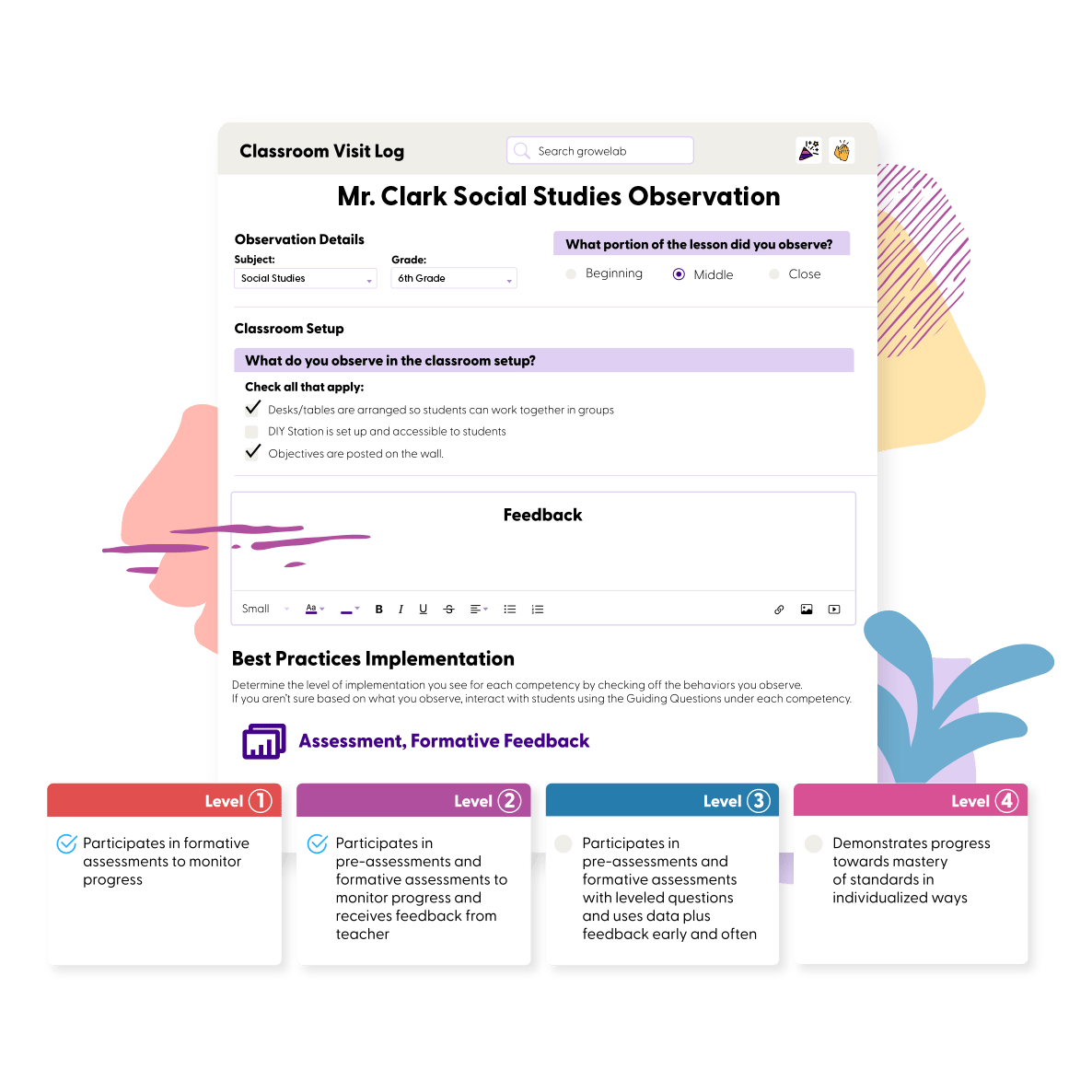 GroweLab leverages role-specific competencies to give your team guidance and clarity on the essential skills they need to get better. Organized like professional learning rubrics, each competency is actionable and scaffolded to support the growth of both new and veteran teachers alike, ensuring everyone understands the progression to proficiency.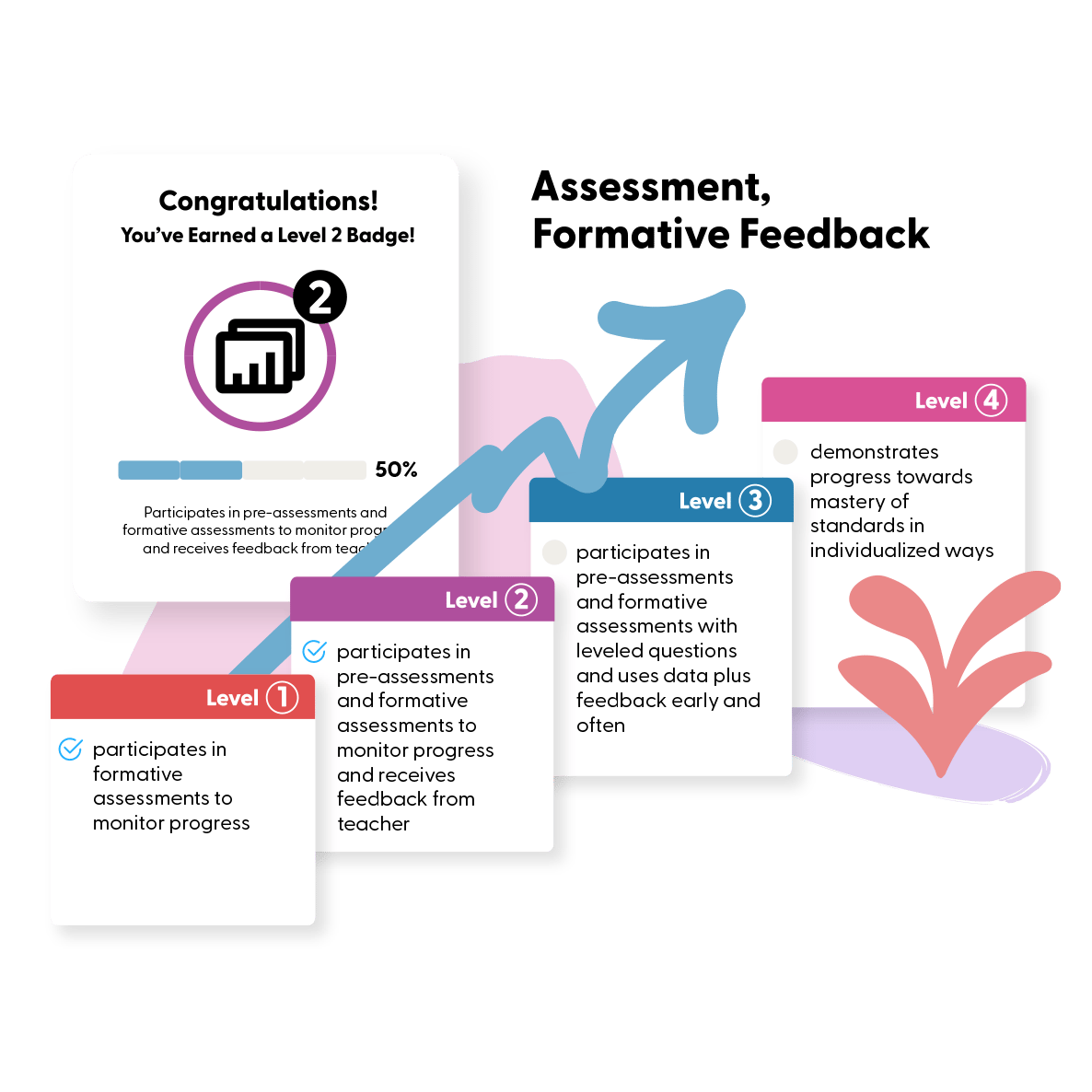 Leverage the power of individualized coaching with the flexibility of any time learning with GroweLab's adaptive, on-demand coaching add-on that allows teachers to gain proficiency on over 50 research-based competencies at their own convenience.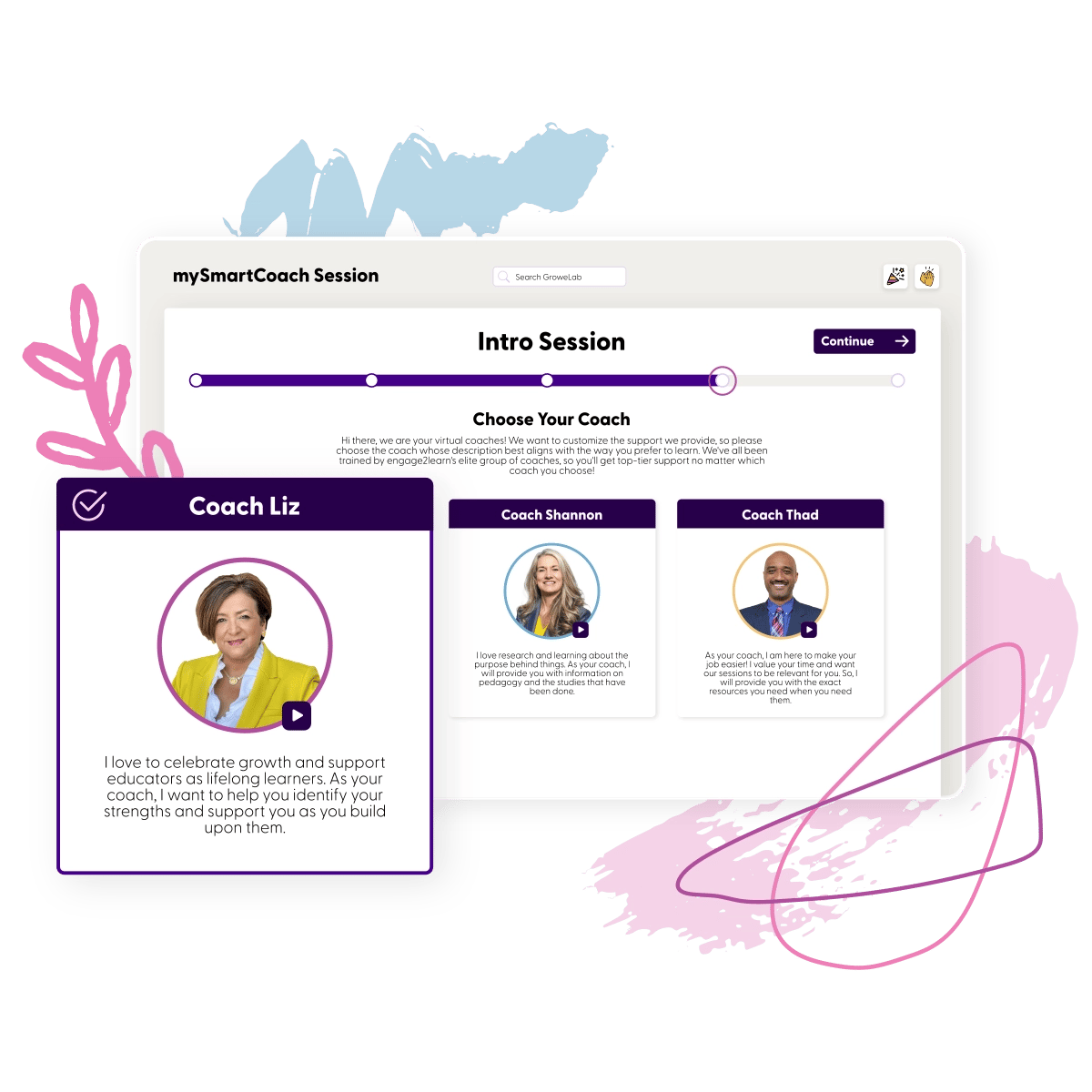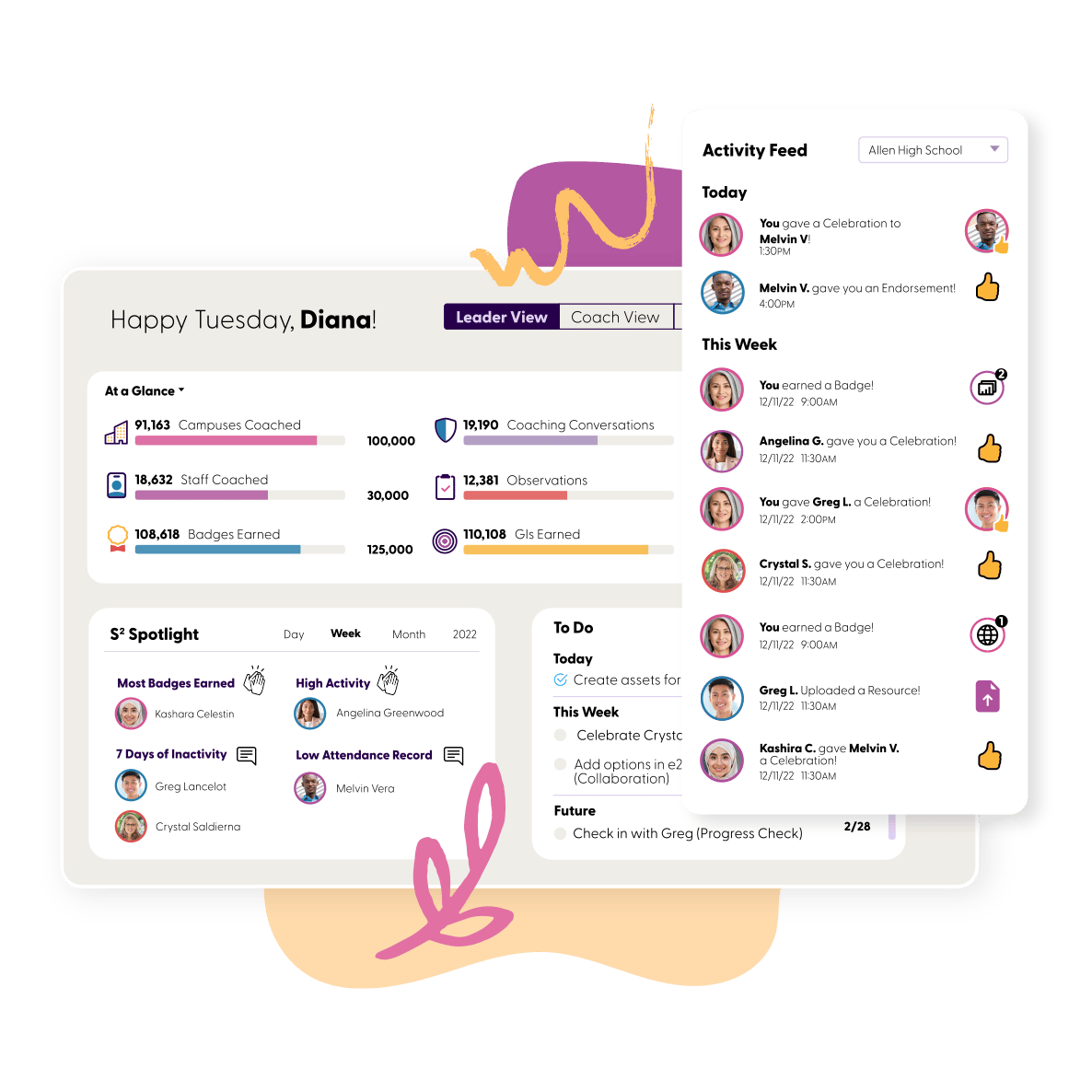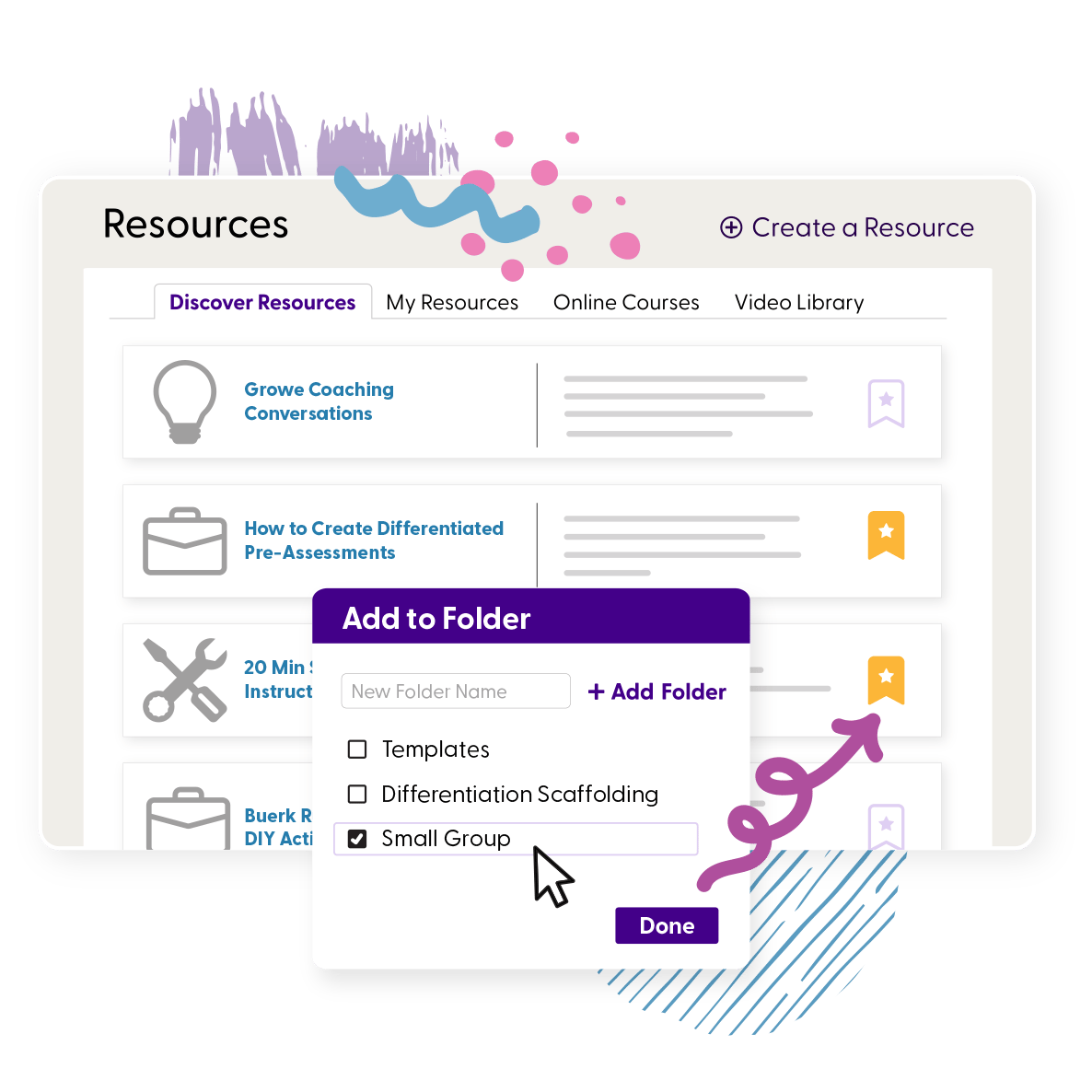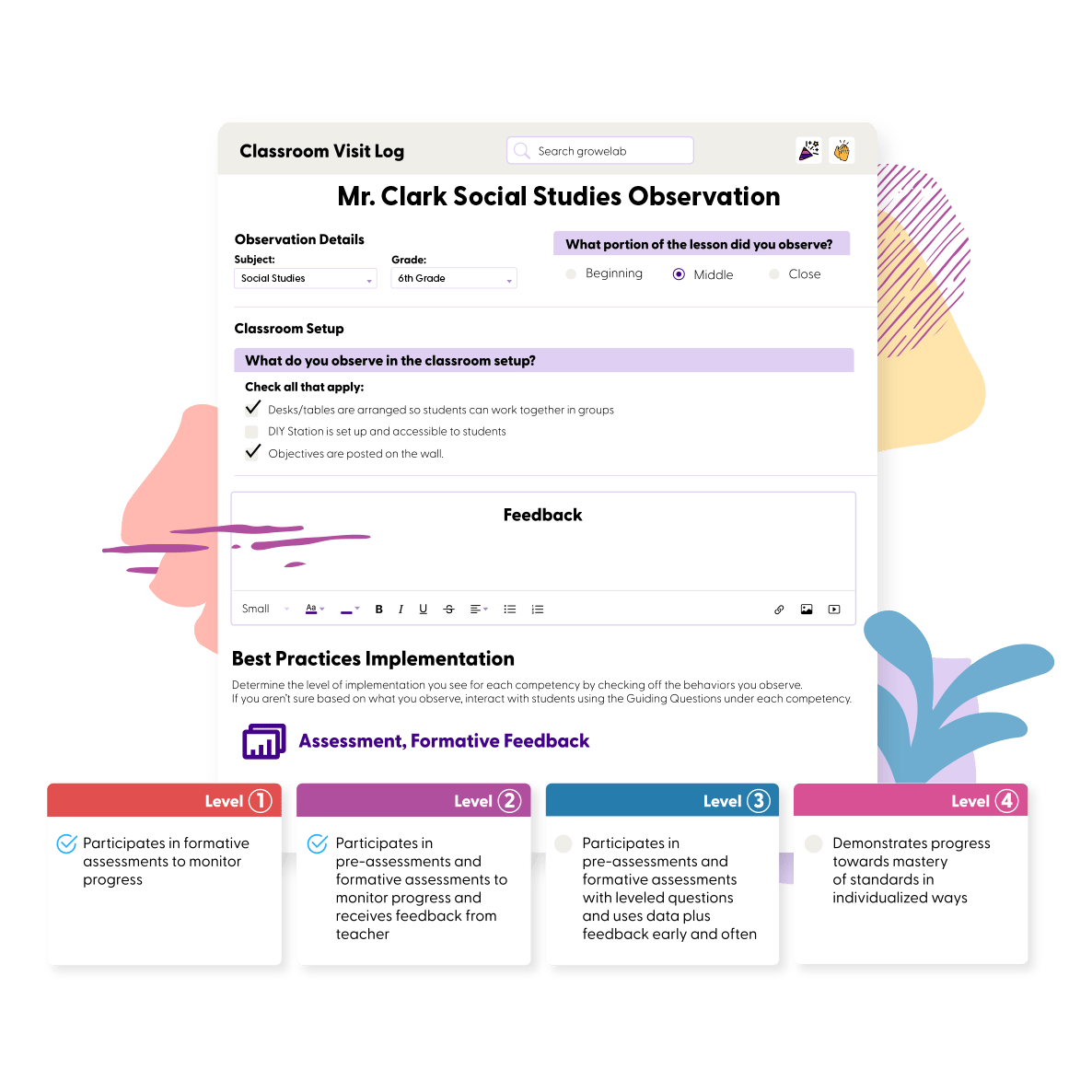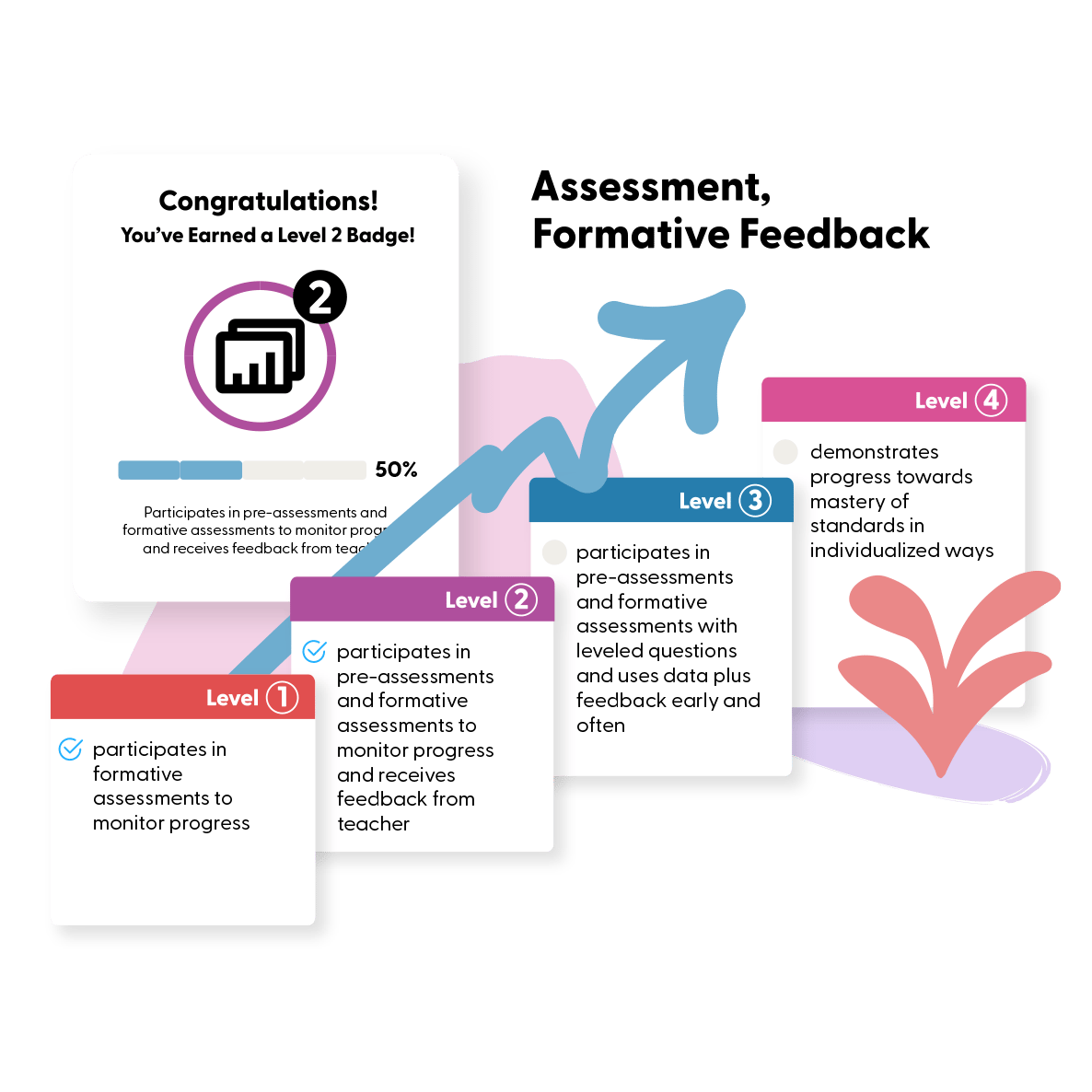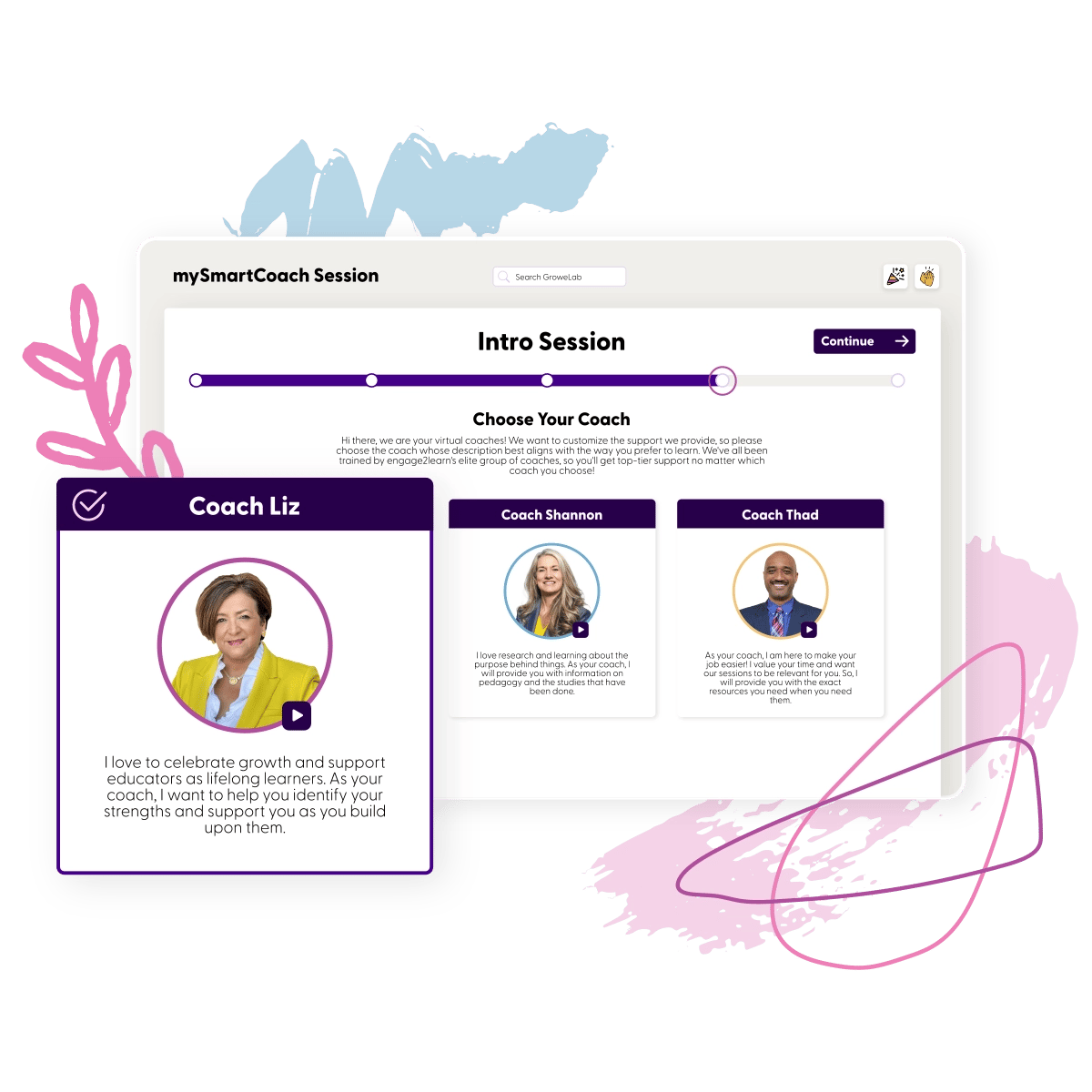 Ready to give your teachers individualized coaching & support?