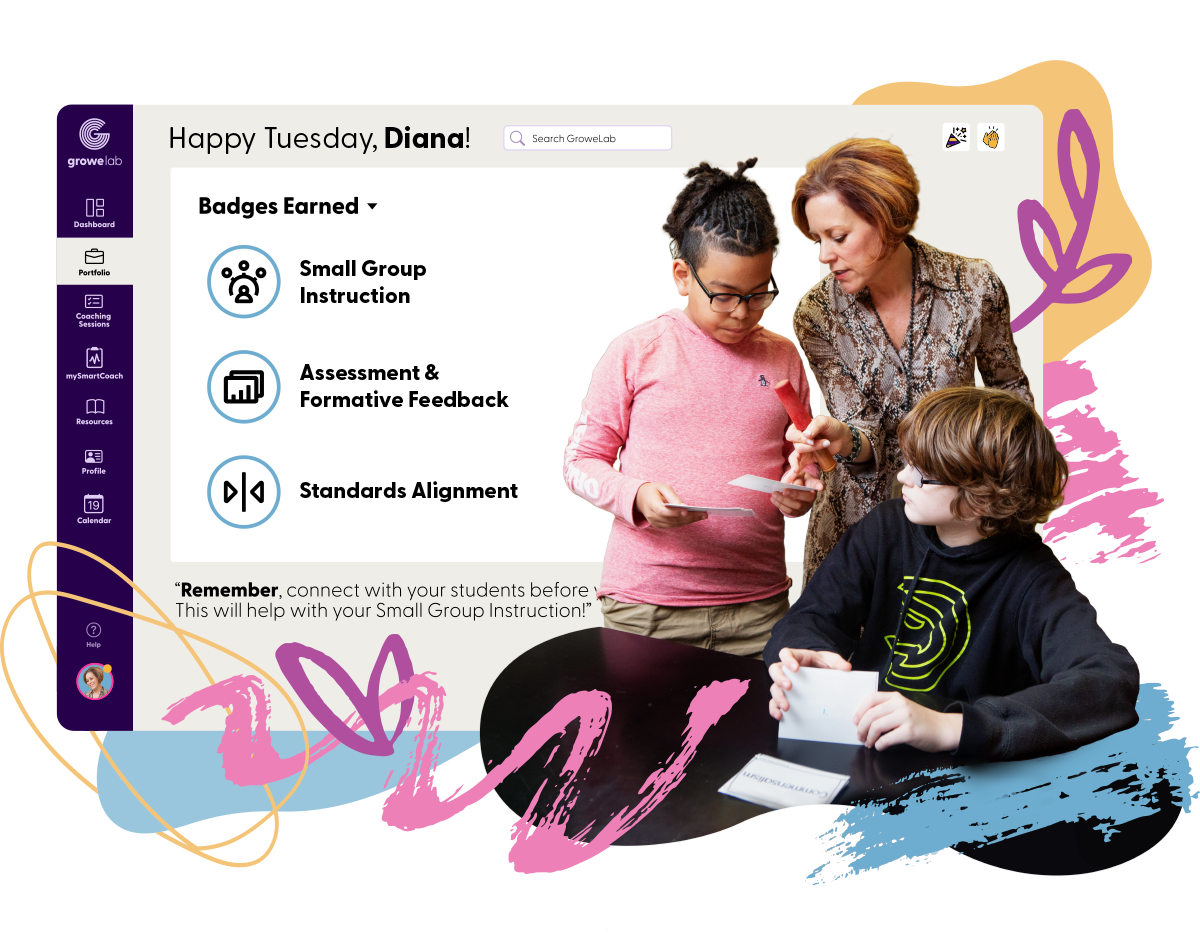 Stress-Reducing,
Growth-Focused Teacher Evaluations with GroweLab
Implement a more holistic, human-centered process of rating and assessing teaching effectiveness with GroweLab.
Teacher evaluations do not have to be a necessary evil.
Nor do they have to be time-consuming for admin or stress-inducing for teachers. GroweLab helps teachers better prepare for their evaluations by helping them gain proficiency in the skills defined in your evaluation system.
Focus on High-Impact Skills & Competencies
Centering professional development on competencies gives your teachers clarity on expectations and attainable goals that they know increase their effectiveness. This helps teacher evaluation be less about "teacher performance" and more about "teaching practice."
Provide Individualized Support All Year
Teachers may hate being "evaluated" but they love getting personalized support that is relevant to their level of experience and expertise. This individualized support helps teachers feel more confident and comfortable when being accessed by an evaluator.
Celebrate Growth & Progress Toward Proficiency
Your teachers are working hard to improve their daily practice and recognizing their achievements is key to cultivating a culture of growth that becomes infectious across your school or district. Use your teacher evaluations to also celebrate and reinforce desirable teacher behaviors.
Connect Adult Growth Data to Student Outcomes
Instead of reading the tea-leaves of siloed data, with GroweLab school leaders can connect their coaching and professional growth data to student outcomes for data-informed insights into the actual impact that teacher practice is having on student performance.
Enhance your evaluation system with growth tools & connected data in GroweLab
GroweLab helps educators quantify their growth and proficiency in implementing the skills they are already being evaluated on.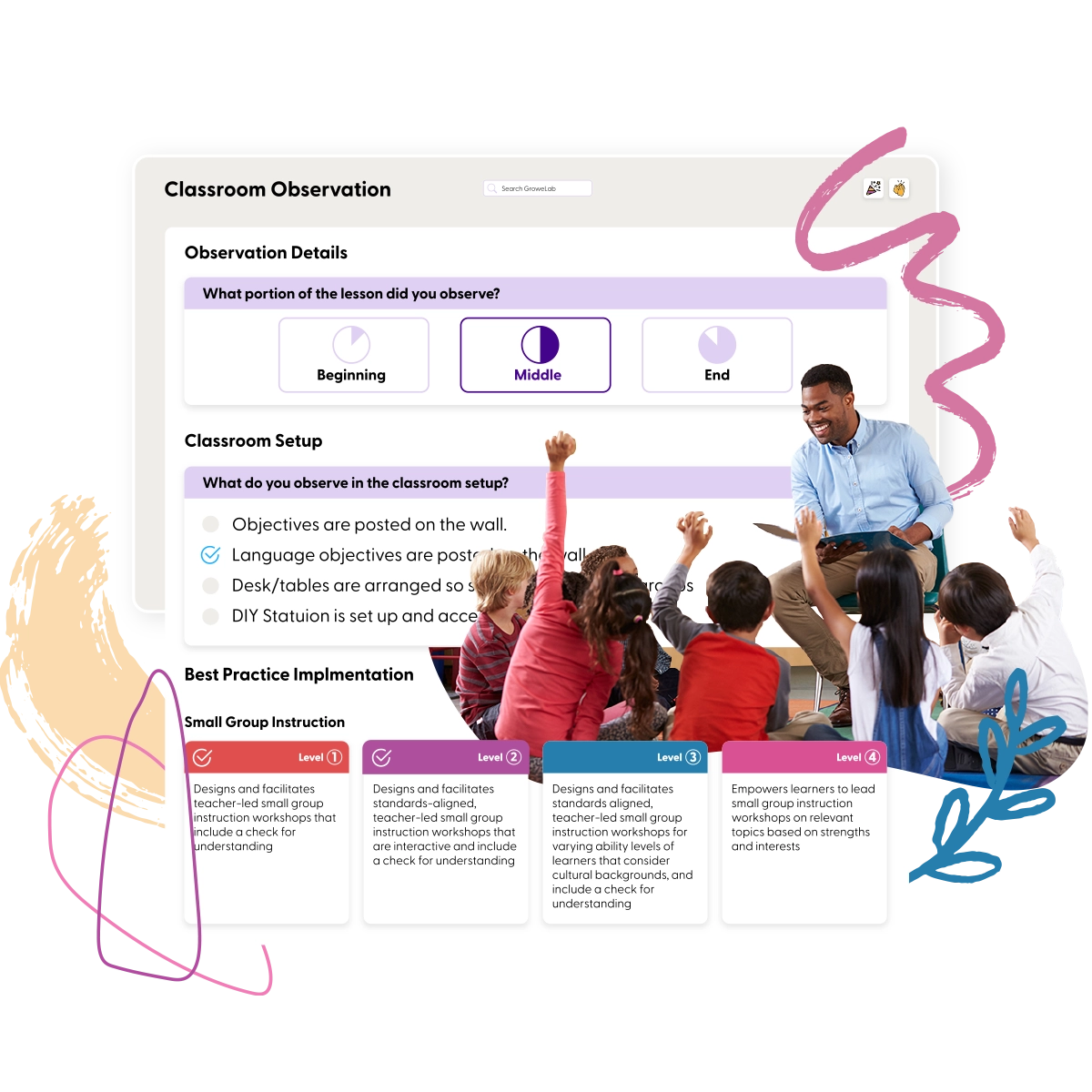 Customized Observation Forms
With GroweLab school leaders can create a customized classroom observation form that gives evaluators an easy-to-use tool to collect data on both teacher performance that is aligned to the skills they are being evaluated as part of their coaching and growth plan.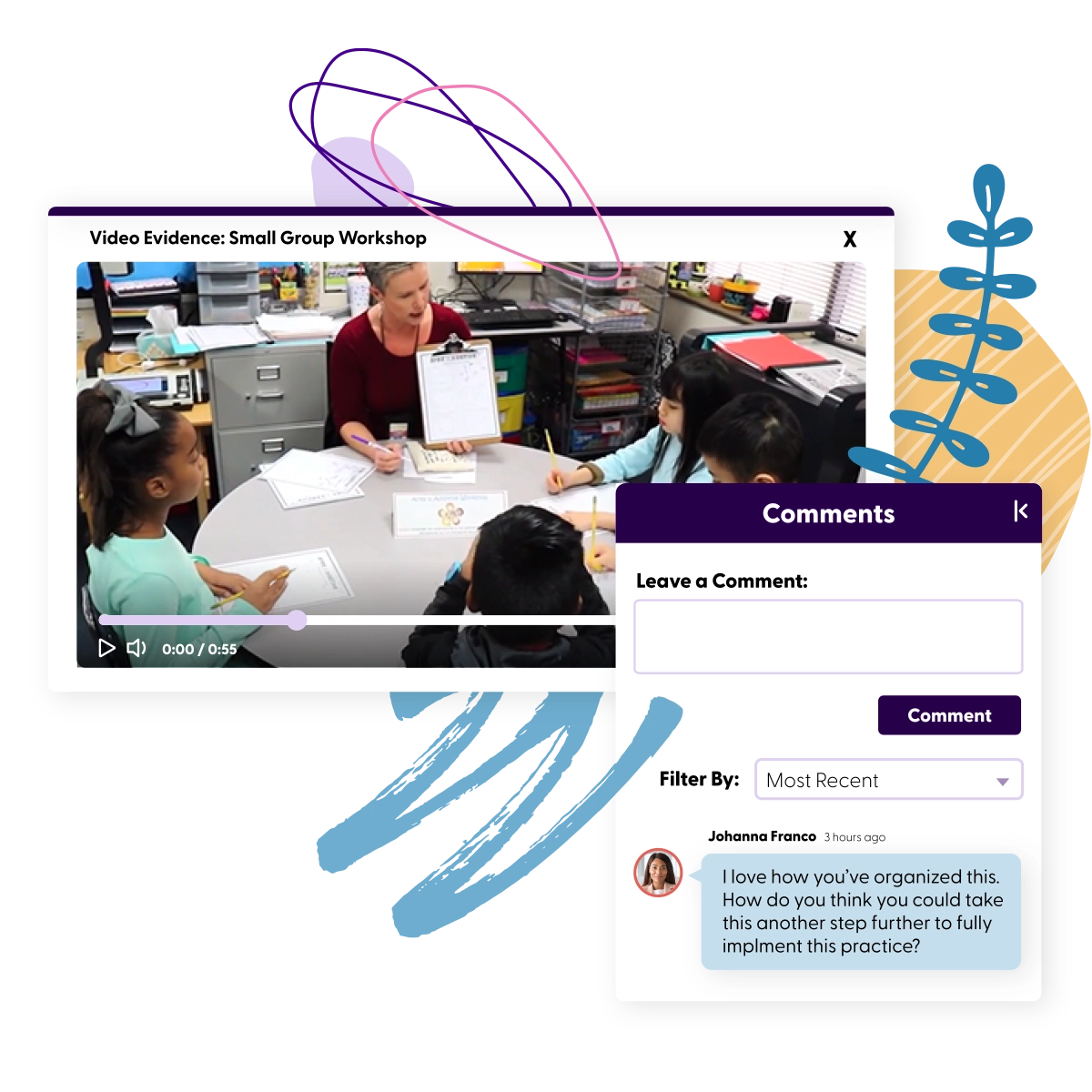 Asynchronous Walkthroughs
With GroweLab, leaders don't need to be in the room to conduct classroom walkthroughs because teachers can capture and upload their own classroom footage to GroweLab. This gives leaders and coaches the freedom to comment and provide feedback on the video whenever is convenient.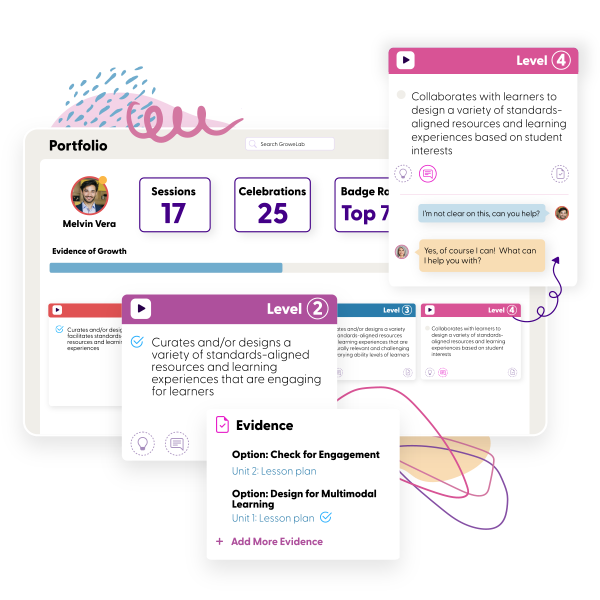 Growth Portfolios
Short, random drop-ins and observations do not paint a full picture of teachers' abilities, but with a growth portfolio teachers document and provide evidence of implementation and practice that can be assessed and evaluated for rigor and effectiveness at any time.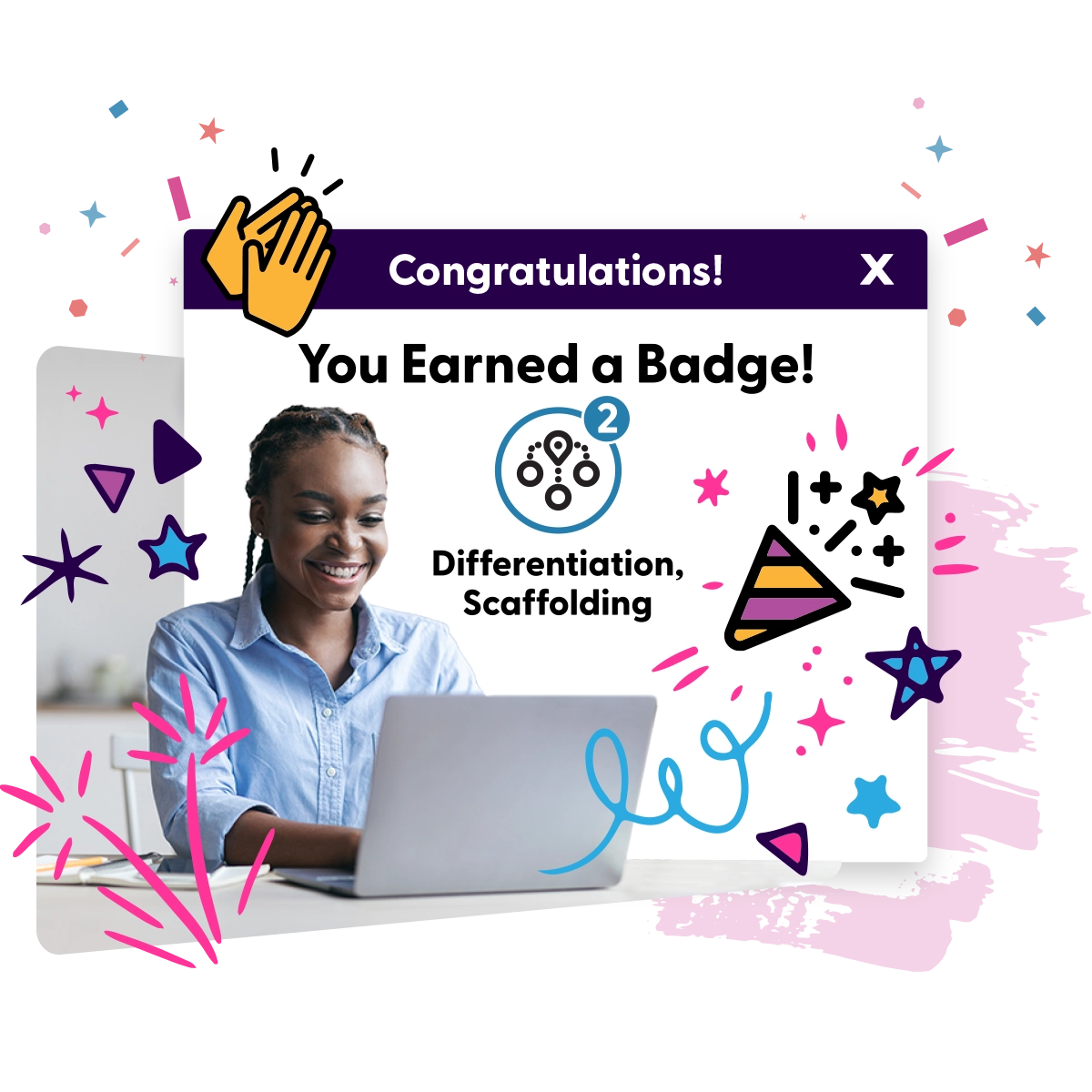 Microcredentials & Badging
Instead of simple checkboxes and form fields, school leaders can actually measure growth and progress with competency-based badges and/or microcredentials that represent increased levels of proficiency and effectiveness.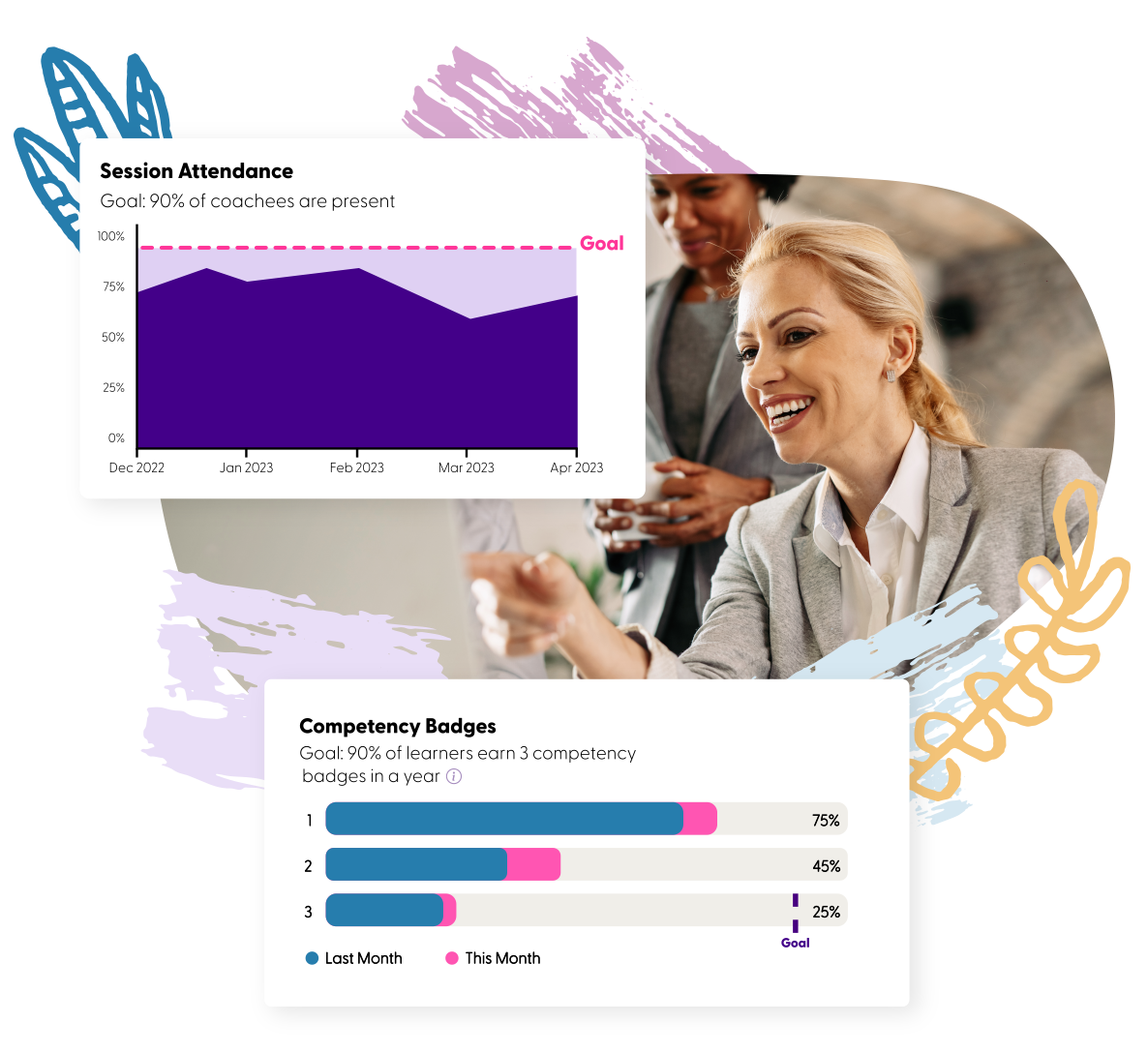 Easy-to-Read Reporting Dashboard
Go from instinct-informed to data-informed with detailed education analytics reports that give leaders better visibility into the growth and effectiveness of every teacher in their school or district.
Ready to support your teachers in their ability to show growth and increased effectiveness over time?