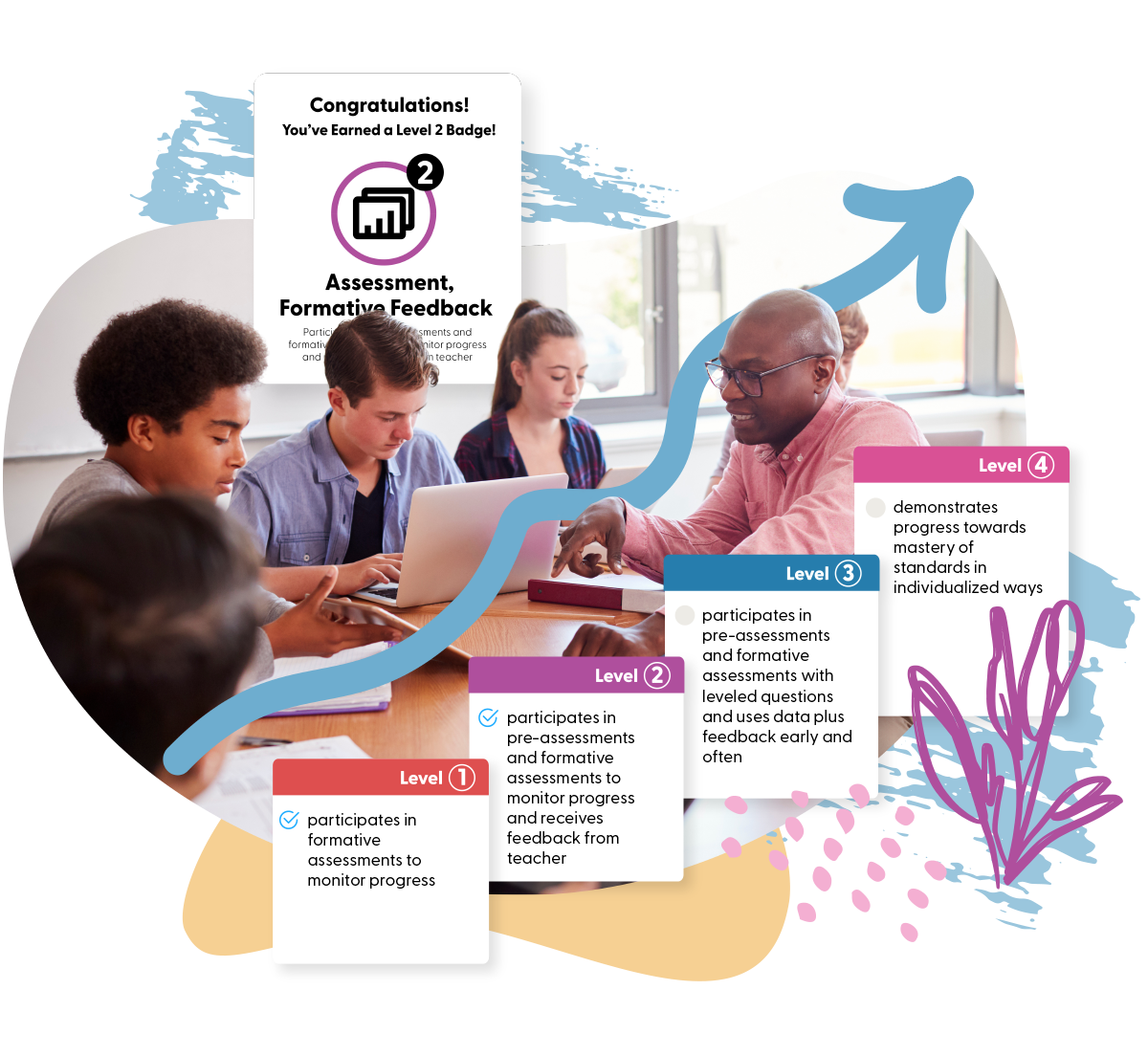 Increase Teacher Engagement & Effectiveness – Without Increasing Their Workload
GroweLab helps your teachers feel more confident, effective, and celebrated.
Competency-based instructional support designed to help teachers gain proficiency.
The all-in-one teacher support platform for public schools, GroweLab is designed to empower, engage, and nurture any teacher at any experience level. Built upon 10+ years of research on how adults learn and 12+ years of experience coaching tens of thousands of teachers, GroweLab helps public schools:
GroweLab's vast instructional support capabilities – including an adaptable, on-demand coaching app – allow leaders to scale targeted, evidence-based coaching for every single teacher at a fraction of the cost, time, and personnel that coaching typically requires.
Built on a model of personalized coaching and support, GroweLab empowers teachers with choice and autonomy in their learning, meets teachers where they are, improves job satisfaction, and dramatically increases retention rates.
When teachers grow, students grow. That's why we designed GroweLab to empower teachers with personalized learning directly tied to gaining proficiency in implementing instructional best practices proven to impact student outcomes.
Providing teachers with an instructional support tool that streamlines, simplifies, and personalizes 1:1 and PLC coaching is critical for building a growth-focused, positive school culture – one that teachers and students genuinely want to be a part of.
"I feel empowered with more ideas on how to help me be the best educator I can be!"
"I believe that if I become better at an attainable goal I can become a better educator. This platform will give me the knowledge to do and know better."
"I love that [mySmartCoach] is self-paced and very specific to your needs. I also enjoy that you have a choice in every step of the process from picking your coach, to planning your goals."
Reduce teacher burnout with personalized instructional

support teachers love

.

With GroweLab, leaders are equipped with the tools to engage their teachers in the job-embedded, personalized support that they need to overcome burnout, grow in the skills that matter to them, and wake up excited about the work they're doing every day.
Cultivate a vibrant, celebratory, high-performance growth culture by streamlining your existing coaching program and simplifying your support systems using a single, easy-to-use, coaching-model-agnostic platform.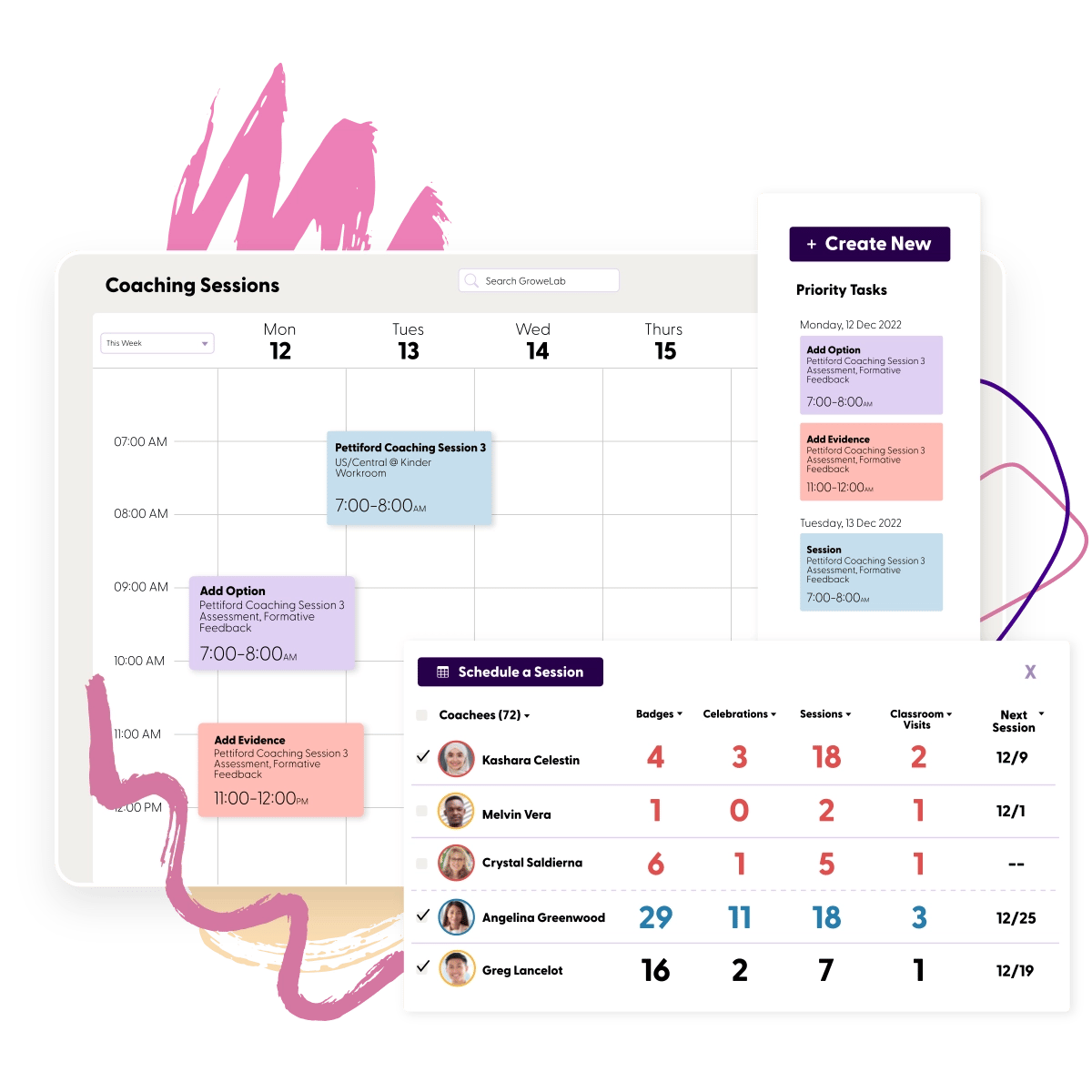 Empower teachers to set their own goals on the competencies and skills most relevant to them, giving them ownership over their learning and the intrinsic motivation to reach their goals.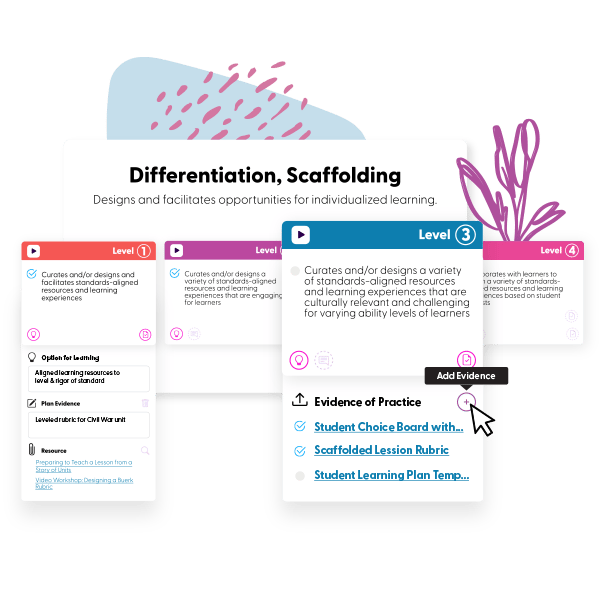 Embed recognition into your school's culture by rewarding teacher growth and evidence of practice with microcredentials, badges, and, of course, bragging rights.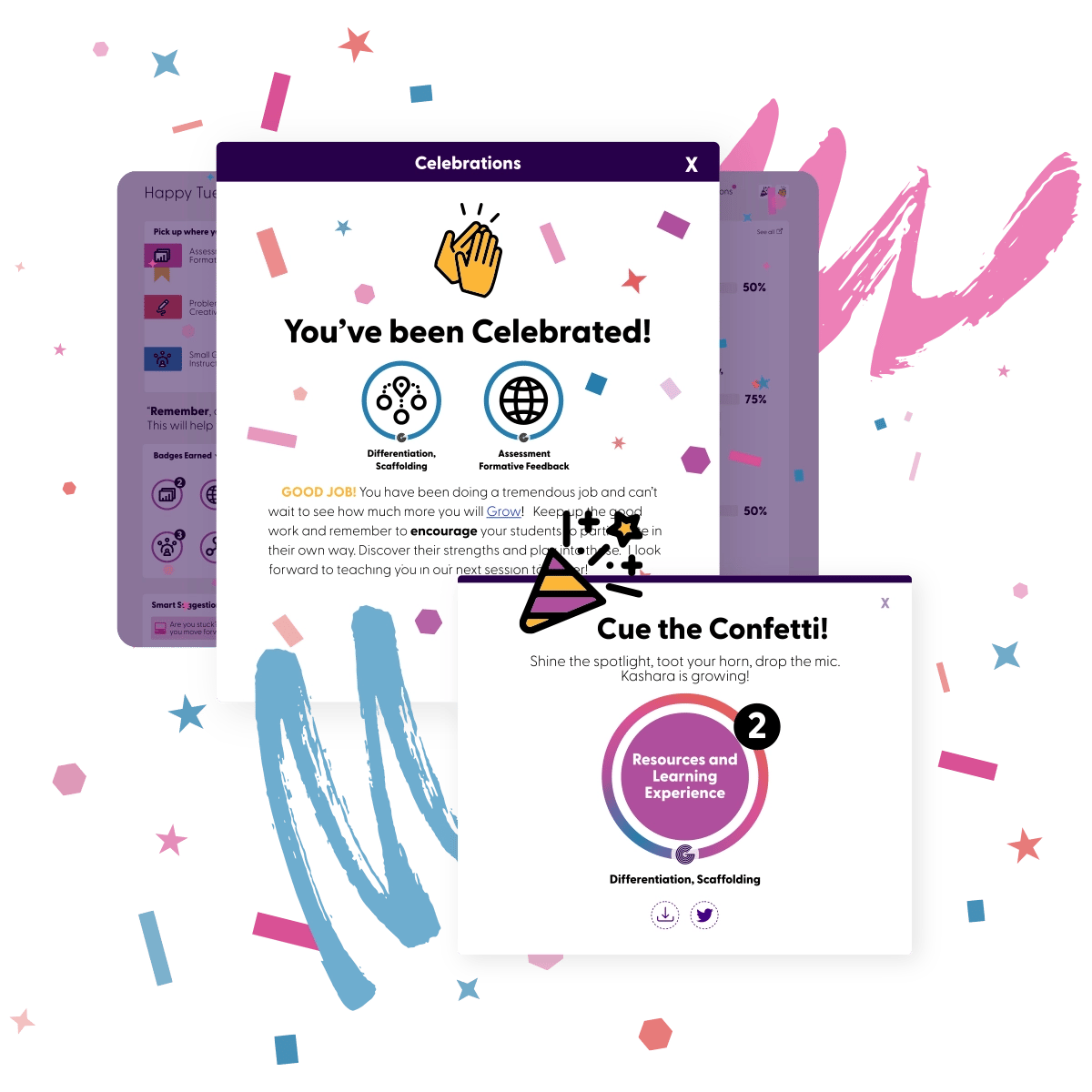 Equip teachers with personalized coaching support catered to any learning style and experience level with the flexibility of anytime, self-paced learning.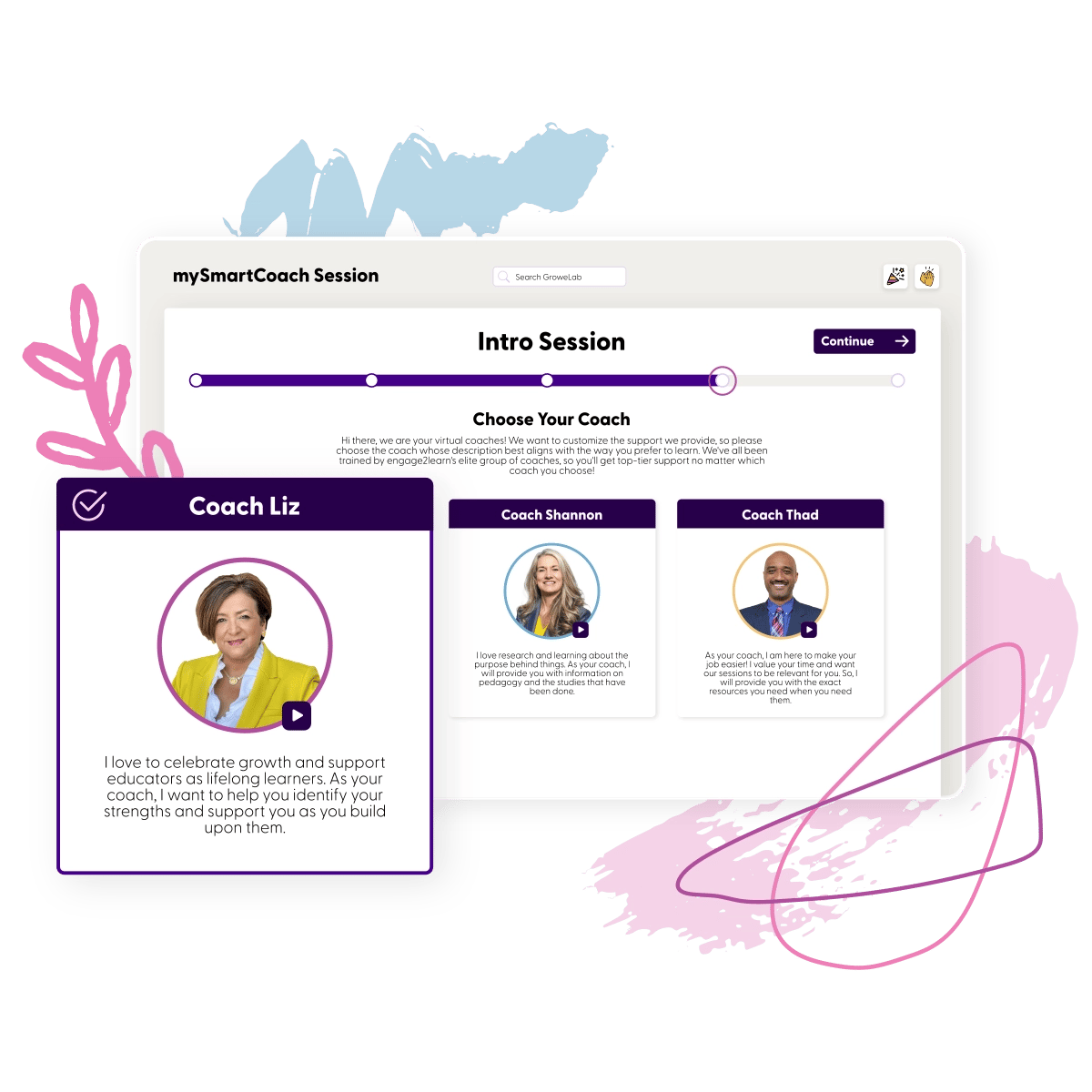 With 24/7 access to a learning library of 5,000+ resources, online courses, and materials, teachers can easily find and organize resources that align to their growth goals on specific skills and competencies, classroom needs, and more.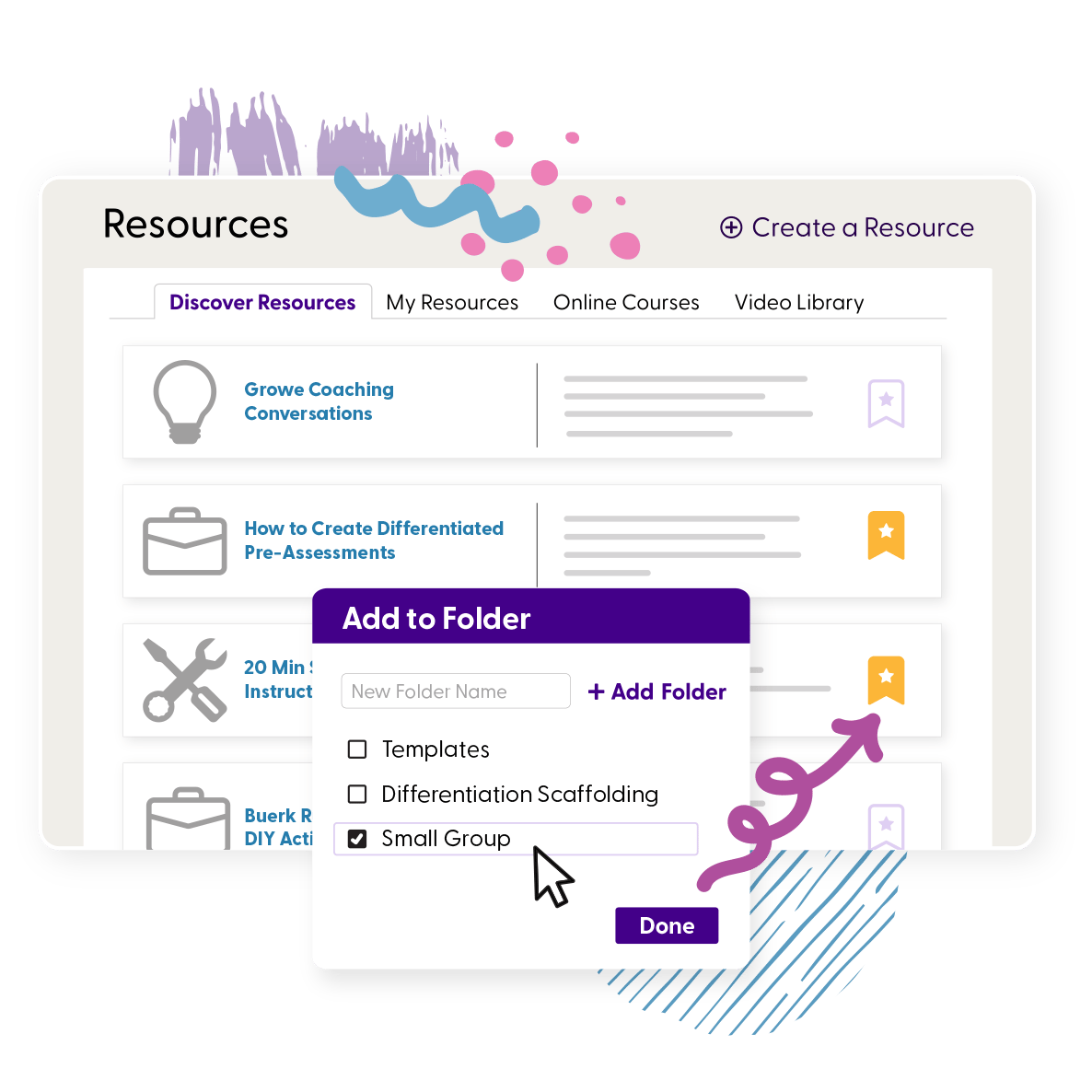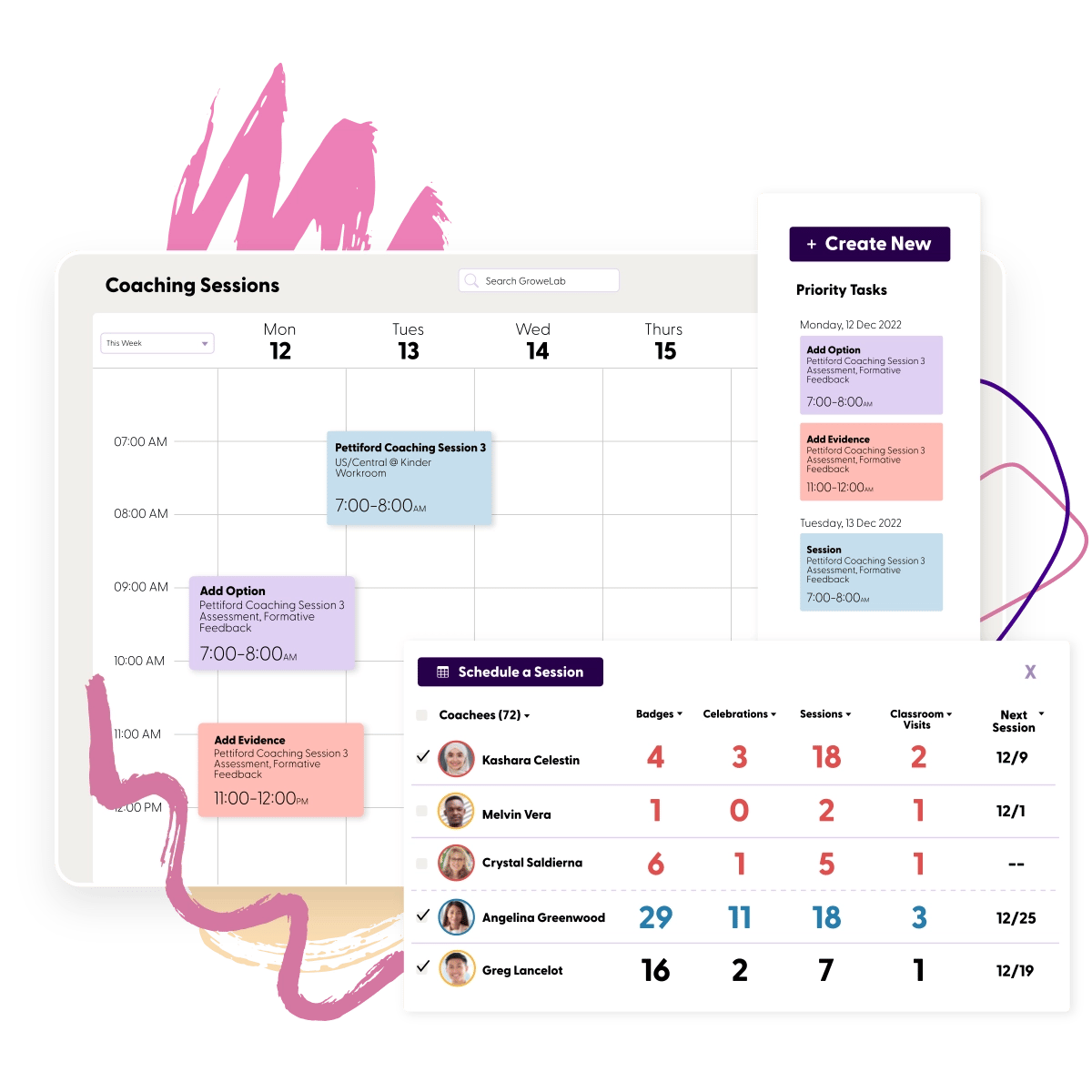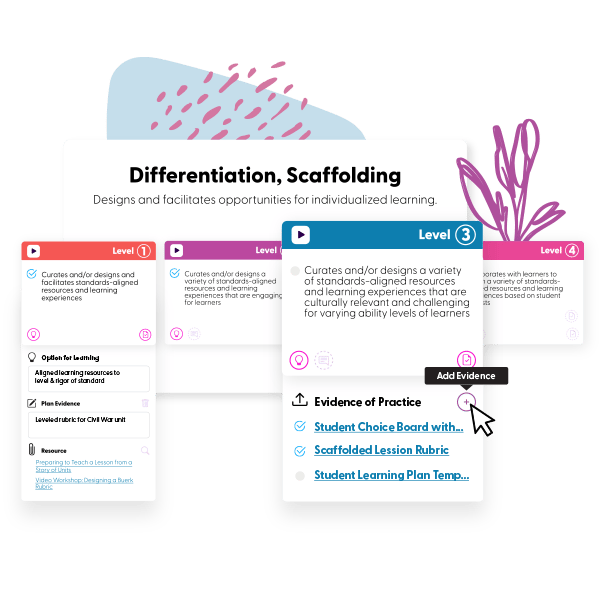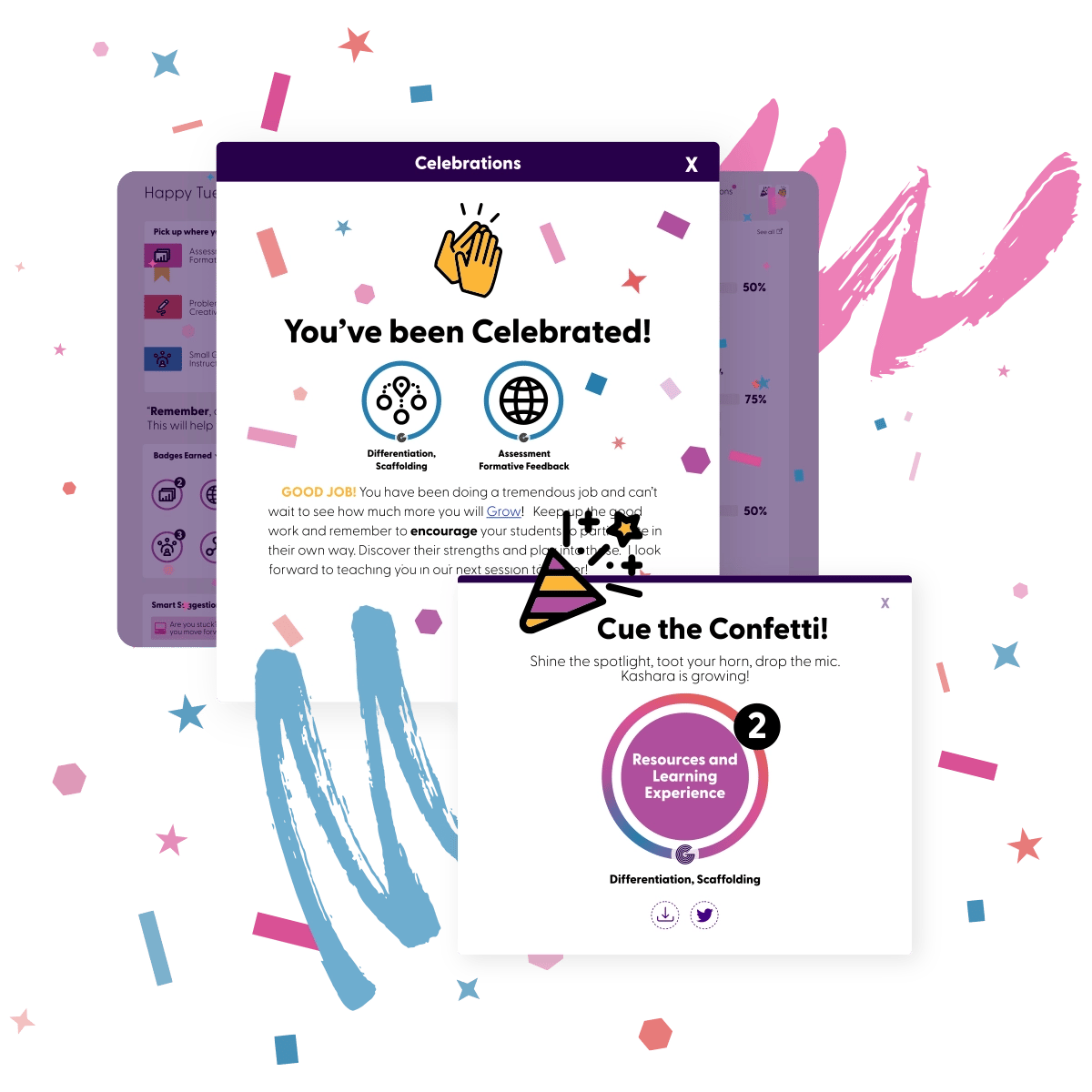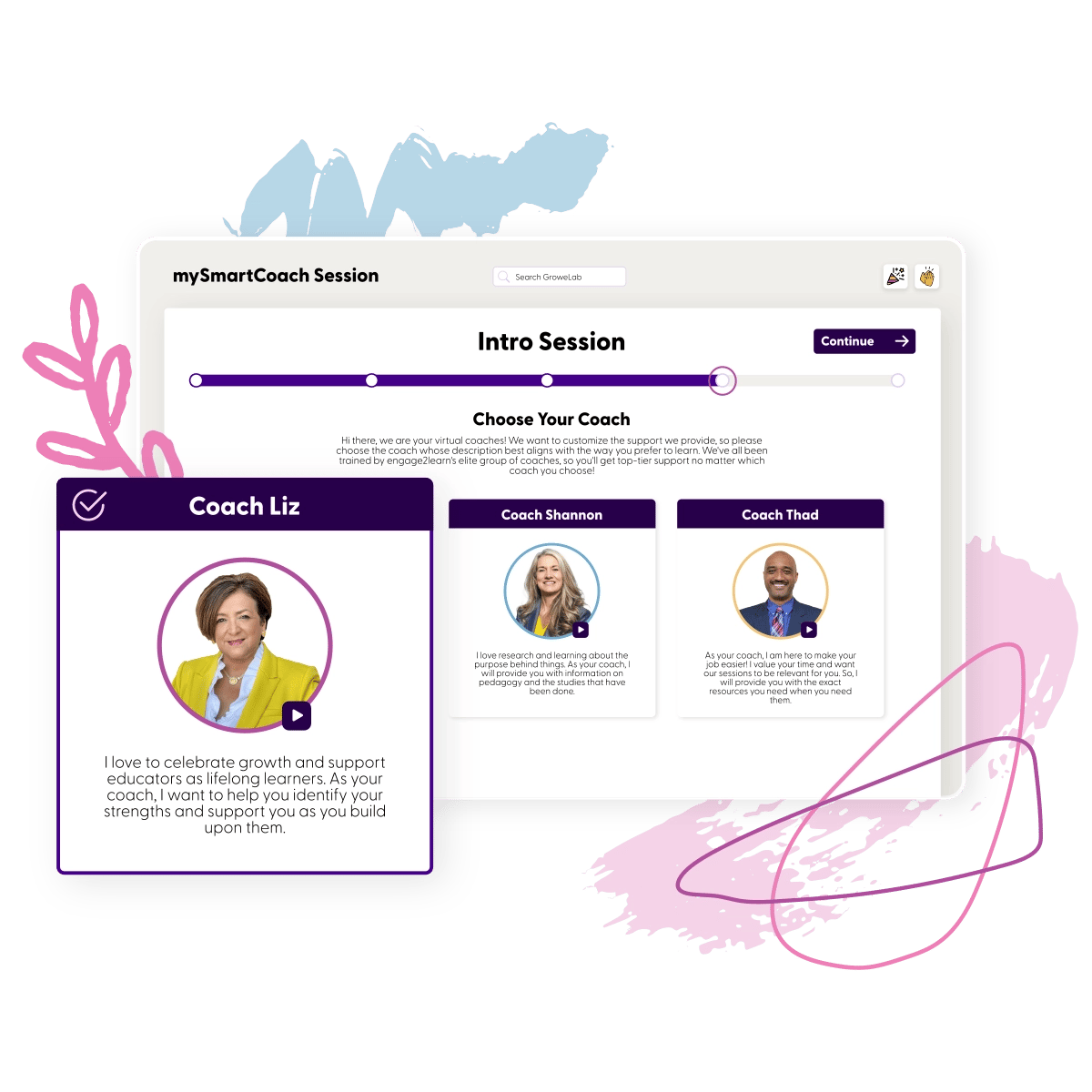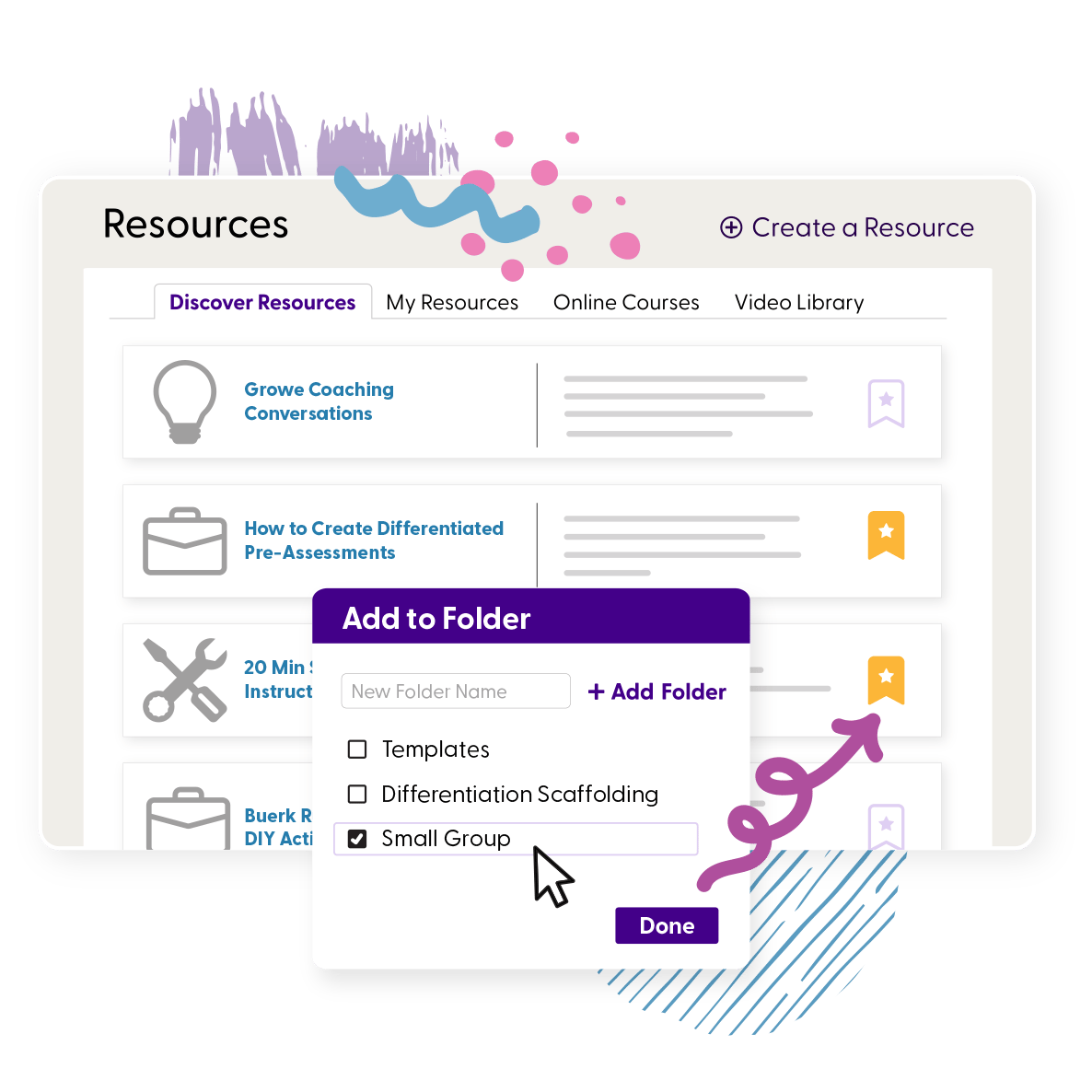 Ready to support and retain more of your teachers?