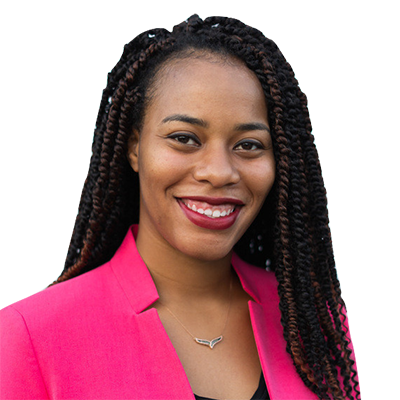 Aliyah Williams
Certified e2L Data-Informed Growth Coach
Aliyah Williams joins the e2L team with five (5) years of educational experience. She brings a passion for curriculum development and social and emotional learning. She enjoys cultivating a learning environment that is inclusive for all students.
Prior to joining e2L, Aliyah served as a Secondary Math and ELAR teacher in Fort Worth ISD. She also worked at Big Brothers Big Sisters Lone Star to support social and emotional development. Aliyah has successfully implemented student-centered learning using the e2L Best Practices. She also specialized in healthy classroom cultures by creating effective routines, transitions, and procedures that primarily relied on student leadership and responsibility.
Aliyah is committed to helping students cultivate their voices and have autonomy in their learning.
Education & Certifications
M.Ed. Curriculum Studies, University of Texas, Dallas, TX
B.S. Nonprofit Management, Indiana University, Indianapolis, IN
4-8 Generalist
5-9 Indiana Initial Practitioner
eGrowe Level 1 Teacher
Ready to bring

evidence-based talent development to

your district or school?