Fail Often to Succeed More | engage2learn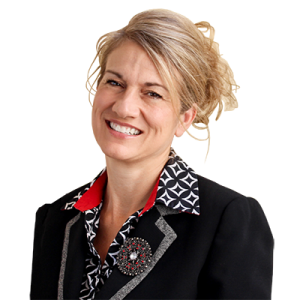 by Shannon Buerk, Founder and CEO of engage2learn.
One of our consistent norms at
engage2learn
is to fail often in order to succeed more. No, we are not setting ourselves
up
for failure; rather, we simply shift our focus to welcome challenges as learning opportunities. Exhibiting a Growth Mindset is a must for our
e2L
team, and it has become paramount to student achievement in all learners, adolescents and adults alike. Even Michael Jordan recognized grit as a pathway to greatness when he shared:
I've missed more than 9,000 shots in my career. I've lost almost 300 games. Twenty-six times, I've been trusted to take the game winning shot and missed. I've failed over and over and over again in my life. And that is why I succeeded.
The concept of Growth Mindset was developed by psychologist Carol Dweck and popularized in her book,
Mindset: The New Psychology of Success
. In recent years, many public schools and educators have relied upon Dweck's theories to inform how they should teach students. At its core, Growth Mindset is the brain-based practice of shifting one's thoughts from negative, closed perceptions (
I can't do this
) to positive, open-ended affirmations (
I will learn to do this
). As the visual below illustrates, a Fixed Mindset sets limitations on one's abilities while a Growth Mindset recognizes endless opportunities…with failure not only an option, but a necessity!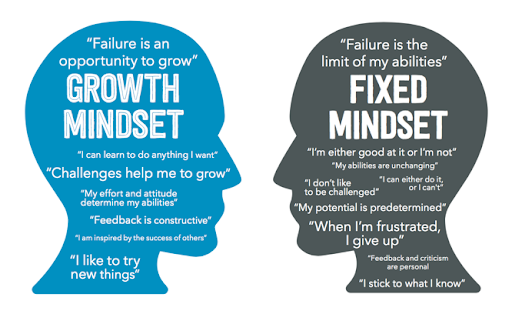 But that doesn't mean adopting a Growth Mindset is as easy as 1,2,3. Like most of life's challenges, it requires personal awareness and intentional focus. Our e2L processes always begin with self-assessment and goal-setting. To determine where you fall on the e2L ©
Growth Mindset spectrum
, I recommend viewing Angela Duckworth's TED Talk,
Grit: The Power of Perseverance
and Carol Dwerk's TED Talk,
The Power of Believing You Can Improve
, as well as reflecting upon our
Life Ready is Future Proof
white paper. What is your reality? Then, set your goal accordingly.
Don't overthink this process either! No matter your role in education, you have the tools to foster your own Growth Mindset and to cultivate it amongst your learners. The facilitation is up to you, but I'm sharing some of our favorites from the field below. Drop
your
ideas and methods for developing Growth Mindset in the comments below!
Introduce the concept of Growth Mindset with an

age-appropriate book

or

novel

.

Encourage learners to develop Growth Mindset sentence stems as rebuttals to common Fixed Mindset thoughts.

Recognize learners adopting a Growth Mindset with a celebration!

Start 'em young with the

Power of Yet

and

Don't Give Up

by Sesame Street.

Reach out to an authentic audience for real-world examples of failing to succeed.