The Long-Term Benefits of Comprehensive Coaching | engage2learn
Background
Developing an innovative learning experience with a focus on comprehensive literacy development in classrooms district-wide is changing the trajectory of students' lives and producing a more literate community as a whole in Mesquite ISD, a mid-sized urban school district just 20 miles outside of Dallas, TX with 40,945 students, 75.1% of whom are classified as economically disadvantaged.
"Literacy" and "Innovation" are rarely used interchangeably in public education. Still, Mesquite ISD Superintendent, Dr. David Vroonland, aspired to blend those terms when his district first partnered with engage2learn (e2L) in 2015 with a resolute goal of ensuring that all young learners read on level by third grade. He sought to improve literacy development and readiness amongst all students AND shift the district's culture of compliance to one of ownership. Intentionally creating culture through systems design and job-embedded coaching is exactly what e2L does. Therefore, Dr. Vroonland knew e2L was the right partner to support the district in building teacher capacity and shifting the culture. Dr. Vroonland is often heard saying,
"What we are doing is creating a model that centers around building capacity of teachers while allowing the teachers to still be the Owner & Innovator of what needs to occur in that classroom."
Mesquite ISD supported their visionary educators in making this culture shift by investing in e2L's evidence-based coaching model, eGROWE, for leaders, teachers, and literacy coaches alike as well as eSUITE©, a project management system for schools to design and grow teachers, coaches, leaders, and learners. It includes all of the tools and resources necessary to facilitate, document, and report growth over time. eSUITE© has done so much to help educators grow and create thriving cultures, that e2L's CEO, Shannon Buerk, won the 2017 Stevie© Award for Most Innovative Woman of the Year in 2018.
During a 3-year rollout, which extended from the 2015-2016 academic year to the 2018-2019 academic year, 120 prekindergartens through second-grade classrooms implemented the Mesquite ISD Literacy Framework each year. PK-2 classroom teachers were provided with seven individualized, job-embedded coaching sessions with an e2L certified eGROWE © coach in Year One and six coaching sessions each year thereafter.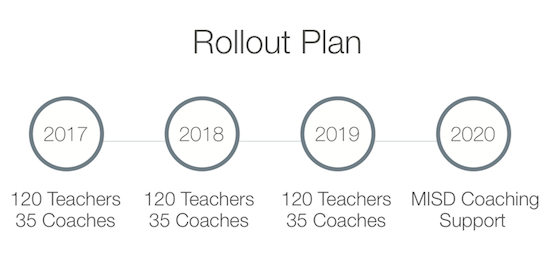 Such a laser focus on the core elements of balanced literacy with inclusive professional development around the high-yield strategies for each intends to reach Dr. Vroonland's goal that all Mesquite ISD learners be reading on level by third grade. With so much investment in coaching to yield the desired results, Mesquite ISD wanted a way to document the return on their investment (ROI). Therefore, they choose to use the e2L eGROWE COACH© system in eSUITE©. They even expanded coaching from PK-2 teachers and instructional coaches to grades 3-12 teachers and instructional coaches. Which meant they needed a district-wide system to document coaching, and eGROWE COACH© was the perfect solution for Mesquite ISD.
eGROWE COACH©
What exactly is it? eGROWE COACH© is eSUITE's comprehensive coaching platform that helps educators grow crazy fast. The app provides educators with real-time, collaborative coaching experience that structures, guides, and facilitates the coaching process from beginning to end. Built around e2L's results-driven, evidence-based coaching model, the eGROWE© Coaching Model, eGROWE COACH© allows coaches and coachees to produce detailed records of their coaching effects. With eGROWE COACH©, you have 24/7 access to accessible records on coaching, real-time, collaborative coaching, and coaching and growth for all. Accessible records mean you have reports documenting coaching efforts across the entire district or campus. The reports allow leaders to make data-informed decisions about coaching. Real-time, collaborative coaching means that the coaching experience between the coach and coachee happens in real-time with ongoing collaboration. Coaching and growth for all indicate that eSuite has professional learning standards and growth indicators aligned to standards. The professional learning standards include national standards such as the International Society for Technology in Education (ISTE) Standards and AASL but also include researched-based, high yield standards that have been proven effective in yielding educator growth, which leads to student growth. Those standards include:
e2L Coach Standards© for Instructional Coaches
e2L Life Ready Best Practices Standards© for Teachers
e2L Life Ready Skills© for any Educator
e2L Lead Standards© for Leaders
In addition to the national standards and e2L researched-based standards, there are also district customized professional learning standards, such as the Mesquite High Yield Strategies (HYS). In the Spring of 2016, e2L facilitated a team of leaders, instructional coaches, and teachers in creating the Mesquite HYS based on early literacy best practices. Mesquite early literacy coaches utilized the Mesquite HYS to coach the PK-2 grade teachers, which instructional coaches in grades 3-12 used the e2L Life Ready Best Practices Standards© for coaching their teachers.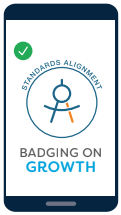 Not only does eSuite have a system for documenting coaching through eGROWE COACH, but it also has a way to coachees to earn badges and micro-credentials. As leaders, instructional coaches, and teachers grow in their daily practice, they earn badges aligned to the professional learning standards that serve to showcase their effort and celebrate growth. The badges also serve as evidence that the coachee is meeting their personalized coaching goals and benchmarks while mastering professional learning standards. Badging and micro-credentials is a great way to recognize educators for all of their hard work and growth. In eSuite, educators earn a badge when they have shown evidence of meeting all of the growth indicators for levels 1, 2, and 3. However, earning a badge is not the only way to celebrate growth. In fact, eSuite has a system for endorsing educators on professional learning standards, digital learning, and e2L Life Ready Skills to encourage them on their journey of growth.
Impact of eGROWE COACH©
Based on the Mesquite Responsible Rollout, as mentioned above, Mesquite trained 35 instructional coaches each year over a 3-year period on eGROWE COACH©. Instructional coaches had the opportunity to attend a 3-day immersive training on how to utilize eGROWE COACH© to create collaborative coaching conversations that are documented and provide the reporting to show teacher growth. After the initial 3-day training, the instructional coaches then coached teachers for seven sessions using eGROWE COACH© while an e2L coach shadowed the coaching conversation and provided real-time feedback to the instructional coach. To learn more about effective coaching, check out e2L Growth Catalyst, Lauren Hurt-Ashwin's blog, The Secret to Effective Coaching.
Overall, students in classrooms whose teachers were e2L coached had 1.1 higher percentage points than non-coached teachers. If the teacher earned 33 or more Growth Indicators in the High Yield Strategies, the students had 2.9 higher percentage points. The most significant difference occurred in grade 2, where the percentage of students whose teachers were e2L coached and had greater than 33 GIs had 9.06 higher percentage points in reading on grade level.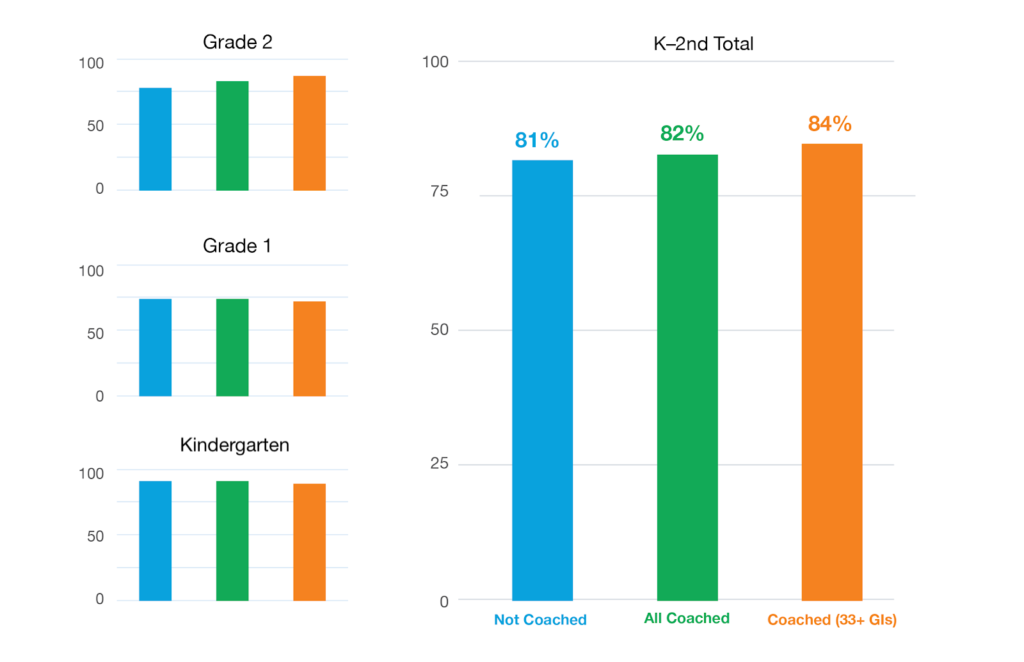 Andrea Bailey, Elementary ELA Coordinator, attributes this growth to the eGROWE COACH system they put in place. She said, " We have been coaching in Mesquite for several years, but the difference this year is that we have a systematic, district-wide approach to coaching in our elementary schools. Classroom teachers, coaches, principals, and district leaders are all talking the same talk and working towards walking the same walk. Our culture is changing. Everyone is working towards the same goal with tools in place to support growth. This is why we have so many bright spots. This is why things are taking off."
Andrea goes on to provide specific examples of how the coaching systems are changing the culture in the district.
"In Q3, we held 127 campus events with 5530 attendees. Most of these events centered around families reading together.
One of our most reluctant kindergarten teachers was coached this year and is making lasting changes in her classroom.
Some of our best teachers are giving students more ownership in their classrooms, which has excited and engaged students in a way we haven't seen in the past."
Moving to 2017-2018, teachers and instructional coaches continued to show growth in their respective professional learning standards by earning a total of 233 HYS badges, and instructional coaches showed the most growth in coaching teachers on systems and best practices. Once again, teacher growth led to student growth. The graph below shows that Kindergarten through grade 2 students in coached classrooms all showed improvement in ISIP Tier 1. There were also fewer students in Tiers 3 and 2 at the end of the year. In Tier 1, these classes' Kindergarten percentages increased by 13 percentage points, grade 1 by 8 percentage points, and 6 percentage points in grade 2.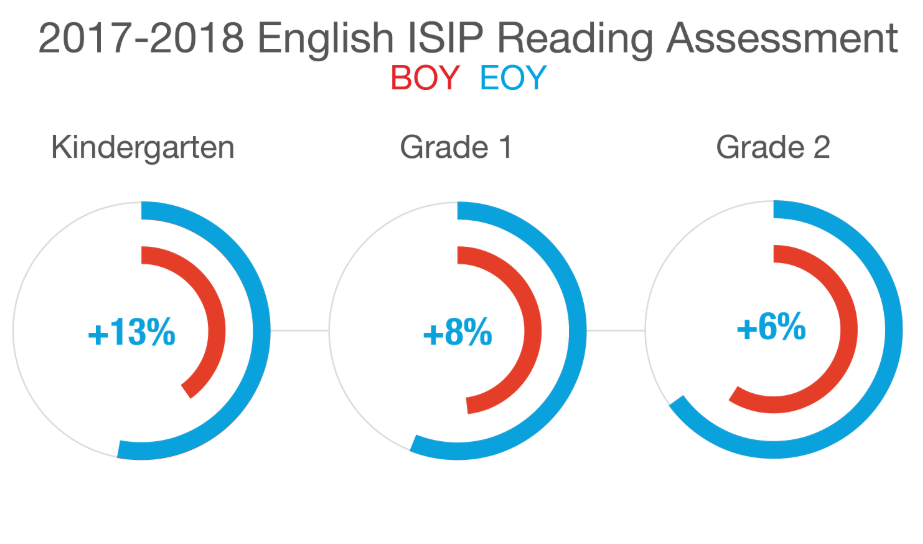 Students in coached classrooms also showed gains in the DRA assessment as seen in the graph below. The coached classrooms outperformed non-coached classrooms, again with the gradual release model classrooms showing strong results.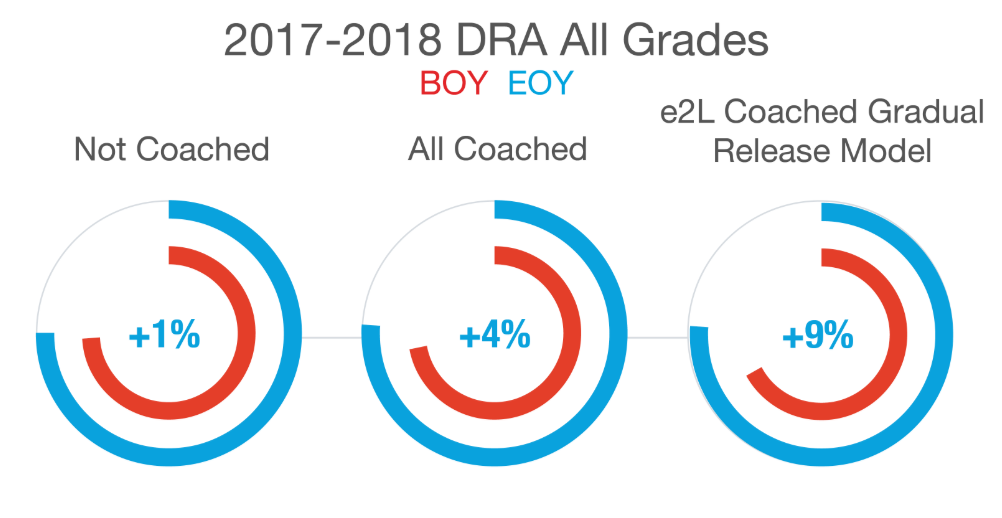 Moving into the 2018-2019 school year, Mesquite really started to see a significant increase in the number of teachers earning HYS badges as well as grades 3-12 teachers earning best practice badges. In fact, teachers earned a total of 1,623 badges over the 3-year period of 2016-2019, and earned 147 best practice badges. Badges in eGROWE COACH are earned by completing all of the Growth Indicators for levels 1 through 3 of each of the High Yield Strategies or e2L Best Life Ready Best Practices. eGROWE COACH automatically awards an electronic badge to teachers when they meet the specified criteria and adds awarded badge to celebrations in eSUITE REPORTS. Therefore, district and campus leaders can efficiently and effectively look at the badges earned by campus in order to be able to celebrate teachers as they earn badges. In fact, campuses have created their own recognition systems to celebrate teachers during faculty meetings and other ways as they earn badges.
Overall, over the 3-year implementation, e2L and Mesquite ISD coaches were able to document all types of coaching logs in eGROWE COACH. District administrators, campus leaders, and instructional coaches were able to see the impact of their coaching touches and link them directly to teacher growth. The graph below shows the total number of coaching touches from the Fall of 2016 to the Spring of 2019.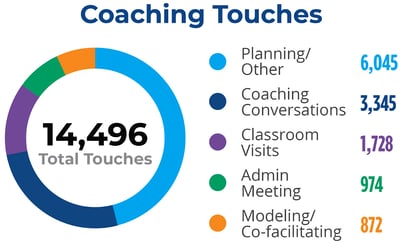 Not only was Mesquite ISD able to link all of the teacher growth back to coaching, but it also saw a significant increase in student growth in the classrooms where teachers were coached. As a result of the teacher growth in the High Yield Strategies and e2L Life Ready Best Practices, Mesquite ISD saw student growth in both the ISIP, DRA, and STAAR scores, as seen in the graphs below.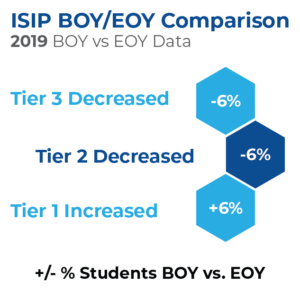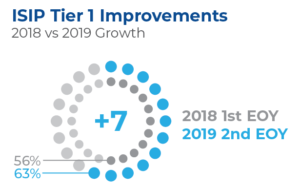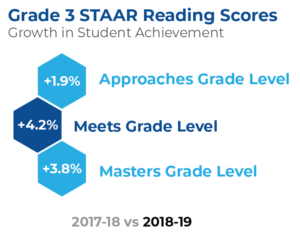 Return on Investment
As you can see from the teacher and student growth, Mesquite ISD is getting a return on their investment in instructional coaching. After three years of all the instructional coaches participating in the e2L Coaches Academy, Mesquite now has built the internal capacity to sustain coaching internally. Mesquite ISD solely coaches all of their teachers using the eGROWE COACH and has the documented results to show the impact of coaching on growth. To learn more about Mesquite results, check out the e2L blogs, e2L Partners Consistently Experience Double-Digit Gains in Student Achievement. Here's how. . . and The One Year Turnaround Story. The results speak for themselves. When you invest in a systematic coaching process that provides 24/7 access to accessible records on coaching, real-time, collaborative coaching, and coaching and growth for all, then you have the system that will yield a return on your investment.