How to Leverage Micro-credentials to Recognize & Foster Educator Growth | engage2learn
Micro-credentials
If you have ever played video games, you know that players receive badges every time they achieve a certain level of gaming expertise. This incentive adds to the fun and motivation for continuing to improve to proceed to the next level. The concept of micro-credentials in professional settings is actually quite similar. The practice of issuing badges is now commonly accepted across industries. It is time for us, as educators, to embrace micro-credentials as a driving force in school improvement. In this article, I will share an outline of the potential for badging to provide solutions to four issues that have long impacted school districts.
1. Encourage Professional Learning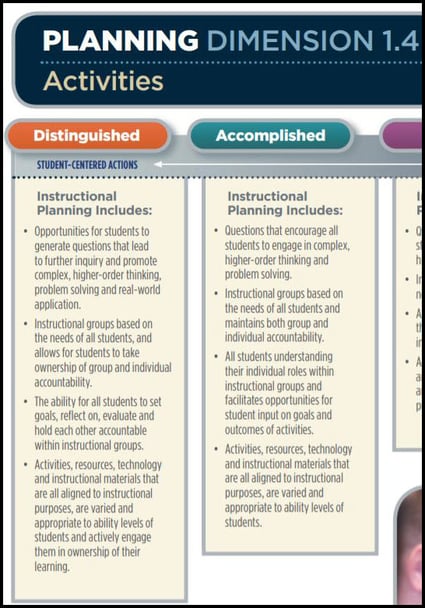 District and campus leaders are constantly seeking ways to encourage teachers to attend professional development opportunities. Incentives for attending professional development are offered with varying degrees of success. Now, consider a professional development environment based on a sequence of badges. For example, in Texas, a micro-credentialing system could easily be developed based on the T-TESS Rubric, which consists of 4 Domains and 16 Dimensions. If badges were made available for each of the 16 Dimensions, teachers could readily plan their professional learning to support the attainment of badges.
Furthermore, each Dimension is based on Student or Teacher-Centered Actions. Each of the 16 dimensions includes 3-6 clearly defined "Distinguished" level actions. Teachers might break down their professional learning more specifically to address each of these actions. Once training is complete for all relevant actions, a badge would be earned for that specific Dimension.
This system would allow teachers to clearly see where their gaps may be and support a more structured goal-setting process and plan of action. Many industries provide badging icons to be included in email signatures. This is just one of many opportunities school districts could provide for teachers to demonstrate their expertise. At this point, the badge might be designated as "Level 1" because it simply indicates that training has taken place. Now let's dive into how micro-credentials could impact student learning.
2. Impact Quality of Instruction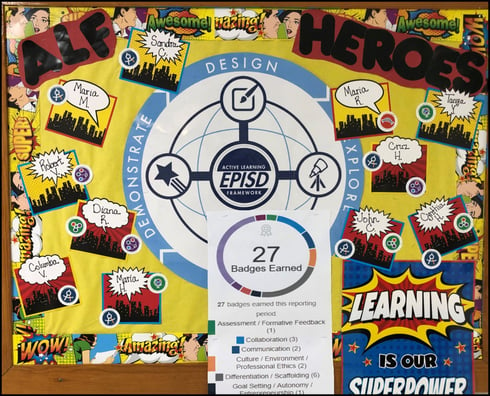 Training completion is only a first step toward impacting student learning. The magic happens when teachers transfer learning to the classroom. While some teachers may do so independently, the vast majority will rely on instructional leaders to coach them in the application of learned techniques. The same system of badges described in section 1 above could support the coaching and development process. However, a "Level 2" Badge for each of the 16 T-TESS Dimensions would indicate that the strategies have been observed by a campus or instructional leader and/or the teacher has provided evidence to demonstrate success. Using the example above, once the teacher has demonstrated evidence of implementation of the four actions listed in the "Distinguished" column, the Level 2 badge for Dimension 1.4, "Planning – Activities" would be earned.
The teacher and campus leaders would have a clear idea of both gaps and areas of strength. At the end of the year, if the teacher is interested in transferring to a different campus or transitioning to a different role, they would have the ability to demonstrate their areas of expertise through earned badges.
3. Improve Teacher Evaluations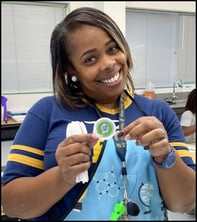 Education leaders have continuously worked to improve the teacher evaluation process. The current Texas evaluation process (T-TESS) has already positioned school districts to evaluate teachers on a holistic, evidence-based process. The badging system described above could readily support the ideals of the T-TESS process by further emphasizing a positive environment that embraces feedback and collaboration. The benefit of adding micro-credentials is the addition of a clear and concise tool for the entire process, from goal-setting and professional development to evaluation.
4. Differentiate Teacher Pay
Most education leaders agree that the current teacher salary system requires improvement. School districts across the country have attempted to use student test scores for this purpose. The process of capturing student test data and accurately connecting that data to the teacher has proven both costly and complex. Previously, the Gates Foundation had been a huge financial supporter of funding teacher pay for performance. In recent years, they have stepped back these efforts due to the fact that "…the study found, student outcomes were not significantly better than outcomes in similar school sites that did not participate in the initiative."
A relatively simple solution to the dilemma of differentiating teacher pay might be available through micro-credentials. In the future, badges could potentially be tied to salary increases. The caveat here would be ensuring quality and consistency in the awarding of badges.
Beyond the basic instructional badges mentioned above, districts may consider content area badges and also badges for campus and instructional leaders.
Next Steps
Leveraging a badging system doesn't have to be complicated. Here are a few tips to get your campus/district moving in the right direction:
Several states (Arkansas, Connecticut, Florida, Texas, etc.) and school districts have already started piloting micro-credentials for K-12 educators, as described in this Digital Promise article. Review their models to begin developing priorities for your district.
Establishing a competency-based system is critical. Which competencies would work best for your organization? For example, would the T-TESS rubric work for your campus/district, or are there other competencies that are critical for your students' success?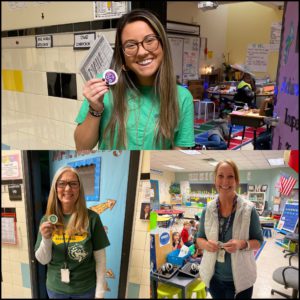 Locate a platform for managing evidence, observations, and badges. Look for a system that is flexible enough to accommodate the competencies of your choice and also allows teachers to upload evidence for review. The system should also allow for awarding and tracking badges. e2L offers eSUITE, a coaching platform that provides all of these features and more. For additional information, follow the eSUITE link above and select "Schedule Demo."
Once your staff members receive their first few badges, they will be hooked and ready to "level-up" with more training and evidence of instructional strategies!