e2L Life Ready Best Practices Research Base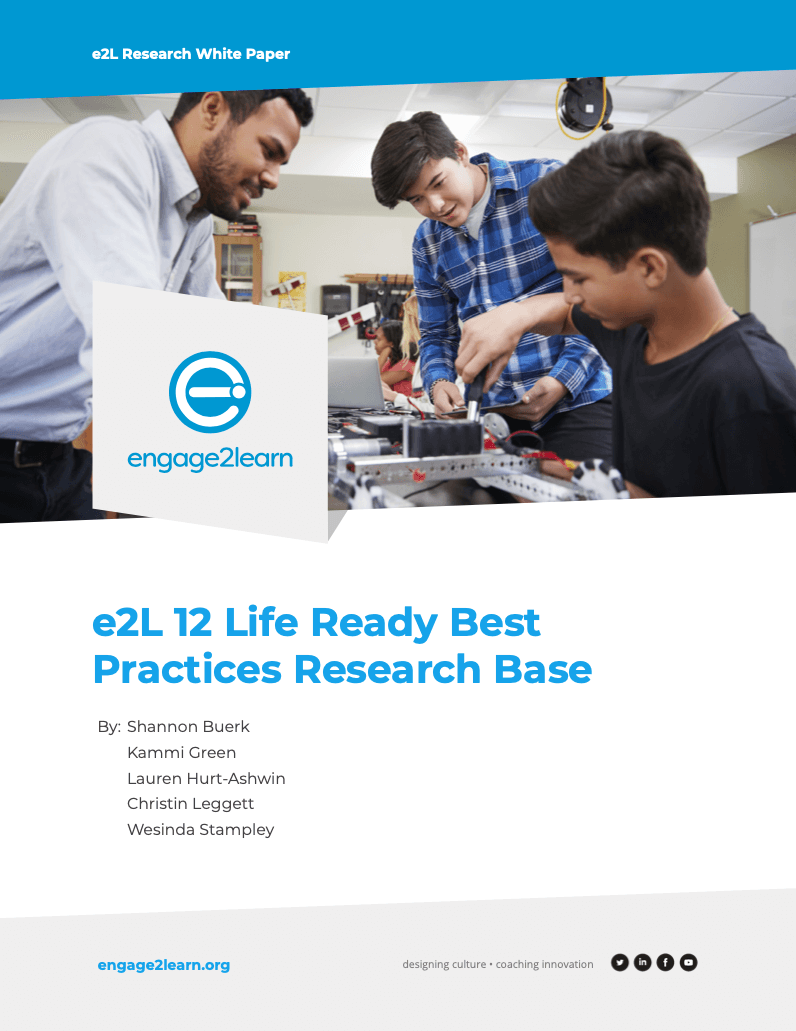 Abstract:
This white paper outlines the e2L 12 Life Ready Best Practices © (e2L LRBPs), curated from the expansive research on instructional practices that impact student achievement combined with reports on the skills that today's students need for college, career, and life readiness. Each of the e2L LRBPs is defined, and the supporting research for each one is summarized and referenced.
Submit the form below to get instant access to this white paper.