Former Dallas Schools Chief Hinojosa Speaks Out on How COVID Hit Schools, Texas Education's Partisan Fights & His Political Future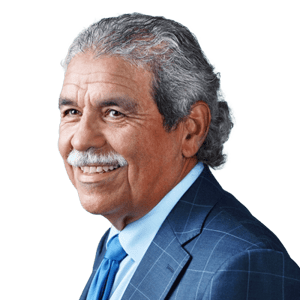 Michael Hinojosa left one job this year as superintendent of the Dallas Independent School District only to take on a few more. In one, he'll be coaching superintendents on how to survive the culture wars and stay focused amid broadsides from local school boards. In another, he's taken a leading role with a consulting group that he said alleviated some of the "pain points" he faced in Dallas.
He also seriously weighed a foray into big-league urban politics, citing a desire to give back to the city that raised him. But on Dec. 4, he announced that he won't run against Dallas Mayor Eric Johnson. Aside from the incumbent's strong odds of winning reelection, Hinojosa said he's got enough consulting work to stay busy.
But colleagues who know Hinojosa well have no trouble seeing him as a politician. He already has a track record of staring down powerful opponents, including defying Texas Gov. Greg Abbott's May 2021 executive order that banned districts from mandating masks.
"He's a respected voice in the legislature," said Chris Wallace, president and CEO of the North Texas Commission, an organization devoted to developing the 13-county Dallas region. "People listen when he speaks because he really excels in empowering people. That's a leadership art."