Shannon Buerk, Founder & CEO of engage2learn, Named 2022 Enterprising Women of the Year Award Winner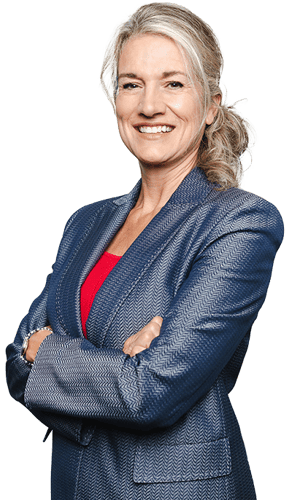 AUSTIN, TX – Shannon Buerk, Founder & CEO of engage2learn (e2L), has been named a winner of the 2022 Enterprising Women of the Year Awards, an annual tribute to the world's top women entrepreneurs. Buerk was recognized at the 20th Annual Enterprising Women of the Year Awards Celebration and Conference for her leadership. The Celebration and Conference brought together dynamic women from around the world to share business insights, expand their networks and deepen mentoring commitments, at the Wyndham Grand in Clearwater Beach, Florida.
"Shannon Buerk is an accomplished business owner and leader in her field. We are so proud to recognize her contribution to her company, her community and as a role model and mentor to other women and girls," said Monica Smiley, CEO and publisher of Enterprising Women.
"I am blessed and honored to be recognized among this distinguished list of leading women entrepreneurs from around the world," said Shannon Buerk, Founder & CEO of engage2learn. "I'm thankful to my team and to the women who came before whose courage and determination provided me leadership opportunities in the world of education and business. My aspiration is to carry the torch and light the path forward for aspiring women leaders to continue their passions and make strides in guiding educational organizations to new heights."
The Enterprising Women of the Year Awards is widely considered the most prestigious global award recognition for accomplished women entrepreneurs. To win, nominees must demonstrate that they have fast-growth businesses, mentor or actively support other women and girls involved in entrepreneurship, and stand out as leaders in their communities. Many of the honorees also serve as leaders of the key organizations that support the growth of women's entrepreneurship.
RELATED: engage2learn's Shannon Buerk Named Among Top 50 Women CEOs of 2022
About Enterprising Women Magazine
Enterprising Women, with headquarters in Cary, North Carolina, is the nation's only women-owned magazine published exclusively for women business owners that chronicles the growing political, economic and social influence and power of entrepreneurial women. The magazine provides a friendly meeting place, a public forum and national stage for the critical issues confronting women's businesses and daily lives from the unique perspectives and experiences of entrepreneurial women. Published in both print and digital editions, the online editions of the magazine reach one million readers in 185 countries. For more information, please visit https://enterprisingwomen.com or call (919) 362-1551.
About engage2learn
engage2learn (e2L) partners with public school districts to design, build, and implement comprehensive, customized talent development systems in five key areas: culture & strategy, coaching, competencies, career development, and connected data. Since 2011, we've partnered with over 300 public school districts across the nation to transform traditional PD into holistic talent development solutions proven to increase educator and staff engagement and retention and improve outcomes. We customize our solutions to maximize partner results by scaling smart professional learning systems that optimize outcomes, empowering leaders with a first-of-its-kind platform that connects professional growth data to any desired outcome to effectively show the efforts and impact of their investments. For more information about engage2learn, visit engage2learn.org or call 1 (833) 325-4769.
To learn more, follow engage2learn on LinkedIn, Facebook, Instagram, and Twitter.