Align Behaviors to Your Beliefs with These 5 Steps | engage2learn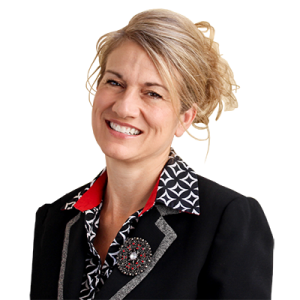 I will never forget our first Strategic Planning retreat as an organization.
It took place in 2011, a mere seven months after we launched engage2learn; the location was our living room. With an intimate group of e2L originals, including me, Clark, Teresa, Karleen, Ryan, and a few others who are no longer with us, we began with our beliefs just as we facilitate districts to do in the Strategic Design process.
If your desire is an actionable strategic plan, it must begin with shared beliefs.
Click To Tweet
Dr. Bill Cook taught me that beliefs are the foundation of all behaviors. If your desire is an actionable strategic plan, it must begin with shared beliefs. If you were to evaluate our e2L beliefs now, you would find that the evolution of our company is evident, yet our current beliefs still resemble those discussed in my living room nearly seven years ago.
For instance, the value of public education was a key belief for our founding group, and it remains paramount to all of us still today. Furthermore, we have maintained our belief in the unique gifts each person has been given since the onset of engage2learn. Each year, we revisit these beliefs (and more) as an entire organization, iterating them as we grow. We also share these beliefs with potential newcomers as a self-assessment. Because the work that we do is inherently difficult and requires a great deal of personal sacrifice, it is only worth it for those who share in our same beliefs.
In short, our focus upon shared beliefs as an organization has been invaluable. From attracting the right personnel for our team to helping us to align with district partners, voicing these beliefs allows us to establish behavioral expectations both internally and externally. These shared beliefs guide our strategy and action plans while also filtering our business partnerships.
Though our beliefs at e2L are numerous, the following excerpt from the Cadet Prayer at the U.S. Military Academy of West Point best summarizes them: "Encourage us in our endeavor to live above the common level of life. Make us to choose the harder right instead of the easier wrong."
For every mission-minded organization wishing to operate with integrity as an entire unit, engage in belief-sharing.
Click To Tweet
Finally, for every mission-minded organization wishing to operate with integrity as an entire unit, engage in this process of belief-sharing. Invest the time to do the following; I assure you that it is worth it. Just ask anyone on our team!
Discover your aligned beliefs together in collaboration.

Articulate each belief in writing, using precise words.

Use those beliefs to brainstorm corresponding behaviors to establish norms.

Let your shared beliefs act as a filter for recruiting, hiring, and partnering.

Infuse your strategy/tactics with beliefs to ensure your principled priorities.
On August 15th, 2018, we gathered all 47 of our employees together for a corporate retreat in Crawford, TX; for the first time, we had outgrown our living room.
Having recently hired an additional 15 employees prior to this event to prepare for an academic year of coaching, it was important–once again–that we start with our beliefs. As we analyzed our latest iteration, brainstormed examples of what we we would and would not do, and identified the behaviors aligned to our present beliefs, every person affirmed his or her belief in public education. Each recognized the humbling team surrounding them as well as the amazing opportunity awaiting them.
As we embark on yet another academic year, I am excited about our partnerships and the accomplishments, celebrations, and impact awaiting us…together. How can I be so sure? Because those actionable expectations are built upon our shared beliefs.