Houston ISD: Ensuring Digital Fluency in the Age of Hybrid/Blended Learning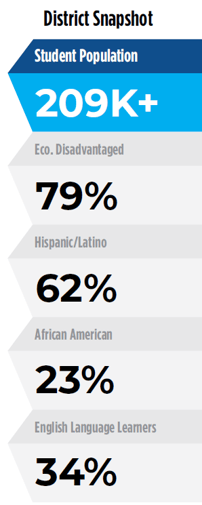 In the summer of 2020, Houston ISD assembled its team of Teacher Development Specialists (TDS)–the district's resident literacy experts–to create English Language Arts & Reading (ELAR) curriculum for Grades K-3. The end result of this work was a full year's worth of high-quality, differentiated curriculum ready to be used in ELAR classes across the district.
Over that same summer, the city of Houston became a major hotspot for COVID-19, and it became readily apparent that for most of the 2020-21 school year, Houston ISD students would be attending school remotely. Houston ISD's Chief Academic Officer, Yolanda Rodriguez, knew almost immediately that while the content of the district's freshly crafted curriculum provided rigorous and engaging in-person learning experiences for students, that same curriculum would not meet the needs of the district's virtual students.
This problem was exacerbated by the fact that the district's K-3 grade levels had not yet widely implemented the district's Learner Management System (LMS) app, itsLearning. This meant Houston ISD's K-3 teachers would need extra support in how best to facilitate virtual learning for young learners using the district created curriculum and LMS platform.
It is, for this reason, Chief Rodriquez partnered with engage2learn (e2L) on a special project to help ensure the expertise of the Teacher Development Specialists transferred to the daily practice of teachers facilitating virtual learning.
"I know e2L commands the virtual space. I have seen your work there, and we need that expertise to reach the goals we have for our coaches, our teachers, and our learners."

Yolanda Rodriguez, Chief Academic Officer, Houston ISD
Grow the Coaches, Support the Teachers
Using e2L's Coaches Academy, e2L will train and coach a cohort of Houston ISD's Teacher Development Specialists (TDS) throughout the 2020-21 school year on how to convert the district's curriculum into engaging virtual learning experiences. To do this, the e2L team first spent several months collaborating with the Houston ISD team to create custom resources to facilitate a coaching support system for teachers that was aligned to the district evaluation system. This coaching support system would also integrate the district-created literacy curriculum, itsLearning LMS, and high-level, engaging digital tools for young learners.
The TDS will be coached on two sets of relevant professional learning standards; the e2L Coach Standards and the Best Practices for Virtual Learning. These standards help increase teacher support capacity, leadership skills, virtual learning expertise, and digital fluency for each TDS who will then turn around and coach and support K-3 Teachers in Houston ISD. This integrated coaching system, which simultaneously supports both curriculum content and digital fluency, is the key to coaching effectiveness and efficiency.
Data-Informed, District-Aligned
Coaching & Growth
In a district of 200,000+ students, it is critical for Houston ISD to have data to inform and evaluate the effectiveness of its work. This is why Houston ISD has chosen to rely on e2L's comprehensive coaching platform, eSuite, to organize all of the coaching and growth data related to this project.
To better ensure Houston ISD's goals are accomplished, e2L has integrated into eSuite specific features needed to measure and monitor the success of this project. e2L collaborated with Houston ISD to design and implement a new type of virtual classroom visit form that can be used to collect data on teacher implementation of the Best Practices for Virtual Learning. This new Virtual Classroom Visit form filled with virtual learning "look fors" has been incorporated into eSuite and will help measure teacher implementation of the Best Practice for Virtual Learning.

A customized Professional Growth Rubric for Houston ISD has also been incorporated into eSuite. This rubric will ensure all coaching in Houston ISD, whether by e2L or the TDS is aligned to the district's evaluation system. This means that teacher and TDS coaching is not extra work for Houston ISD, but rather is essential work for ensuring the success of Houston ISD.
With eSuite, Houston ISD will be able to fill in the missing piece of the puzzle that ties pedagogy and coaching directly to student outcomes. The data and evidence from coaching conversations documented in eSuite will give Houston ISD a way to look at coaching and professional growth more strategically. Chief Rodriguez has high expectations for how eSuite reports will inform strategic decision-making and create a laser focus on best practices, including digital fluency that ultimately impact and increase student achievement.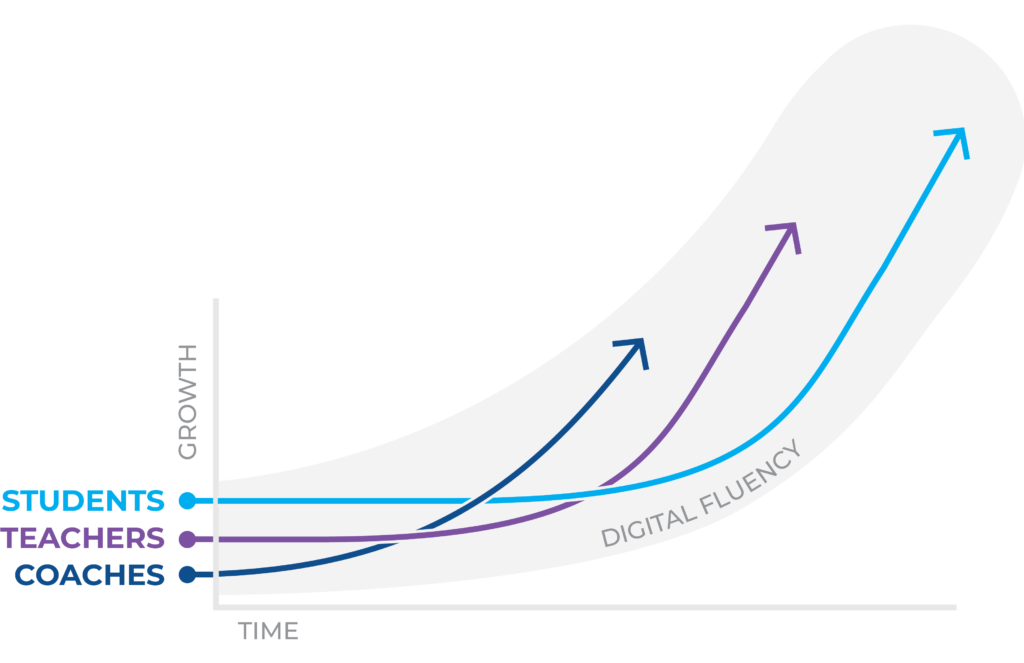 "Educator growth is a leading indicator of student growth."

Shannon Buerk, Founder & CEO, engage2learn