engage2learn Wins 2022 EdTech Breakthrough Award
AUSTIN, Texas – June 9, 2022 – engage2learn (e2L) – the leading provider of Education Intelligence through smart professional learning, job-embedded coaching and training, and related technology solutions for nearly 300 districts, 79,000 educators, and 4.5 million students – announced today that it has been selected as the winner of the "Learning Analytics Solution Provider of the Year" award in the fourth annual EdTech Breakthrough Awards program conducted by EdTech Breakthrough, a leading market intelligence organization that recognizes the top companies and solutions in the global educational technology market.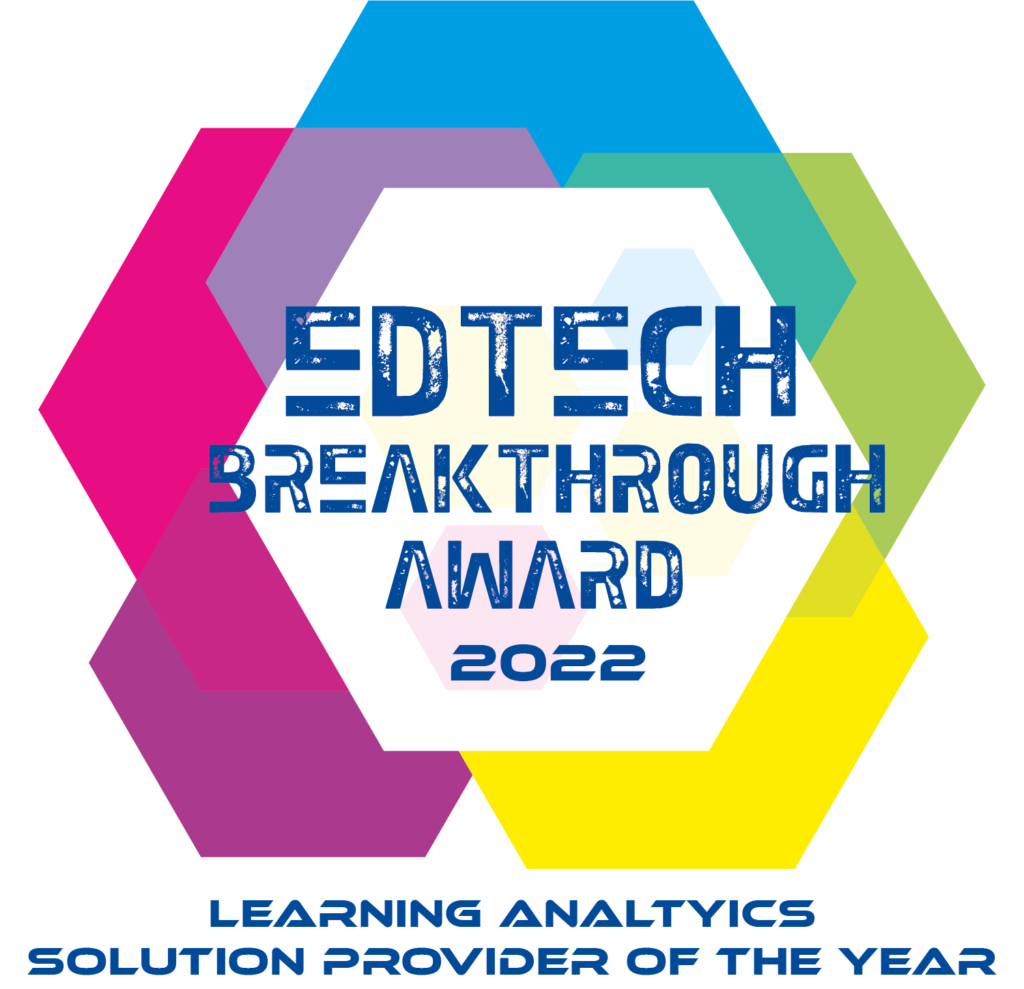 e2L's breakthrough edtech solution is known as eSuite®, the smart professional growth platform for educators. Utilized by district and campus administrators, instructional coaches, and teachers, eSuite transforms traditional, one-size-fits-all professional development into individualized, ongoing professional learning that meets educators where they are. Serving as the leading growth-focused coaching, reporting, and analytics platform in the edtech space, eSuite provides affirming educator support and restores autonomy through a competency-based coaching methodology.
Complete with three feature-rich apps designed to facilitate long-term educator growth, eSuite provides a research-based coaching framework, a library of vetted instructional resources and activities, a collaborative coaching log, research-based educator growth rubrics, progress badging and recognition, and more. A thorough documentation and analytics tool, eSuite provides both quantitative and qualitative data to show evidence of educator growth – a key indicator for student achievement.
Trusted by nearly 300 school districts and 79,000 educators across the United States, eSuite takes teacher support, instructional coaching, and smart professional learning to the next level, all while focusing on improving student outcomes.
"The achievement gap is growing rapidly. School closures and distance learning have created lost opportunities for learning for many students, and teachers don't have the time or resources to effectively accelerate learning to close these gaps," said James Johnson, managing director, EdTech Breakthrough. "With eSuite, educators finally have their own comprehensive web application to create detailed records of their coaching efforts and to both standardize and personalize coaching and growth for everyone. Congratulations on being the winner of the 'Learning Analytics Solution Provider of the Year' award."
The mission of the EdTech Breakthrough Awards is to honor excellence and recognize the innovation, hard work and success in a range of educational technology categories, including Student Engagement, School Administration, Adaptive Learning, STEM Education, e-Learning, Career Preparation and many more. This year's program attracted more than 2,250 nominations from over 18 different countries throughout the world.
"We are honored to be singled out by EdTech Breakthrough. At engage2learn, we believe that students thrive when teachers thrive. eSuite removes the stress and confusion about how to meet the various needs of students by giving educators everything they need to ensure all students are successful," said Shannon Buerk, Founder & CEO of engage2learn. "Our mission-driven team aspires to make public schools the first choice for every family. We work hard to enable equitable learning opportunities through our edtech products designed to support educator and student growth alike."
---
About engage2learn
engage2learn (e2L) was founded in 2011 with a mission that's as relevant today as it was then: to ensure the neighborhood public school is the first choice for every family. Serving nearly 300 districts and 4.5 million students nationwide, e2L works with public school districts to transform how professional learning is done, create growth-focused school cultures, and accelerate student achievement. Through competency-based coaching on best practices, culture design, technology and strategic planning, related edtech solutions such as eSuite, and more, e2L is committed to making the public school experience equitable for every student and teacher.
For additional information on engage2learn, please visit us at engage2learn.org and on LinkedIn, Twitter, Facebook, and Instagram.
About EdTech Breakthrough
Part of Tech Breakthrough, a leading market intelligence and recognition platform for global technology innovation and leadership, the EdTech Breakthrough Awards program is devoted to honoring excellence in educational technology products, companies and people. The EdTech Breakthrough Awards provide a platform for public recognition around the achievements of breakthrough educational technology in categories including e-learning, student engagement, school administration, career preparation, language learning, STEM and more.
For more information, visit EdTechBreakthrough.com.