Revolutionizing Professional Development: Introducing GroweLab, the Groundbreaking Instructional Coaching Platform
Austin, TX – July 5, 2023 - engage2learn, the leading talent development and professional learning company dedicated to serving public school leaders, has recently unveiled GroweLab. GroweLab is an innovative technology platform designed to revolutionize the educator growth experience by providing public schools with a centralized solution for documenting and managing professional learning, facilitating coaching, and providing evidence-based support aligned to professional competencies.
GroweLab's advanced analytics capabilities offer a data-informed approach to coaching, facilitating the correlation between adult growth metrics and desired outcomes data including student achievement, teacher retention, engagement just to name a few. District administrators can leverage these insights to make better informed decisions and enhance teaching strategies. With GroweLab, engage2learn reaffirms its commitment to leading educational excellence in public schools through cutting-edge tools and comprehensive support.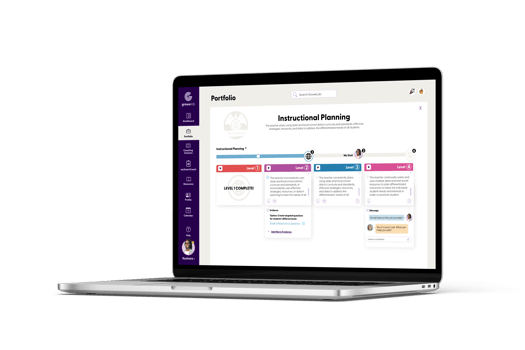 "GroweLab stands alone as the ultimate solution, encompassing everything public schools require to empower their dedicated educators and staff through individualized, competency-focused, and evidence-based coaching," said Shannon K. Buerk, Founder & CEO of engage2learn. "Not only does GroweLab deliver unparalleled empowerment to users, it also yields substantial savings in terms of streamlining systems and eliminating the need for duplicitous platforms. We are truly proud to launch this transformative solution, revolutionizing the way public schools approach instructional coaching."
GroweLab is revolutionizing professional development experiences for educators. The instructional coaching platform emerges as a game-changer, raising the bar on how teachers and staff are supported, coached, and developed as exceptional talent. Its foundation is rooted in over a decade of research on adult learning, instructional best practices, and a wealth of coaching experience, making it a groundbreaking solution that promises to reshape the landscape of education.
GroweLab empowers education leaders to effortlessly streamline and scale their instructional coaching efforts, offering targeted support to a greater number of teachers while ensuring utmost visibility and effectiveness of their coaching program. By leveraging the platform, public schools can replace multiple platforms and manual tools used for coaching with an all-in-one platform. This method of teacher support holds the promise of enhancing job satisfaction, alleviating teacher burnout, and curbing attrition rates. With GroweLab, educators can embark on a transformative journey towards professional growth and student success.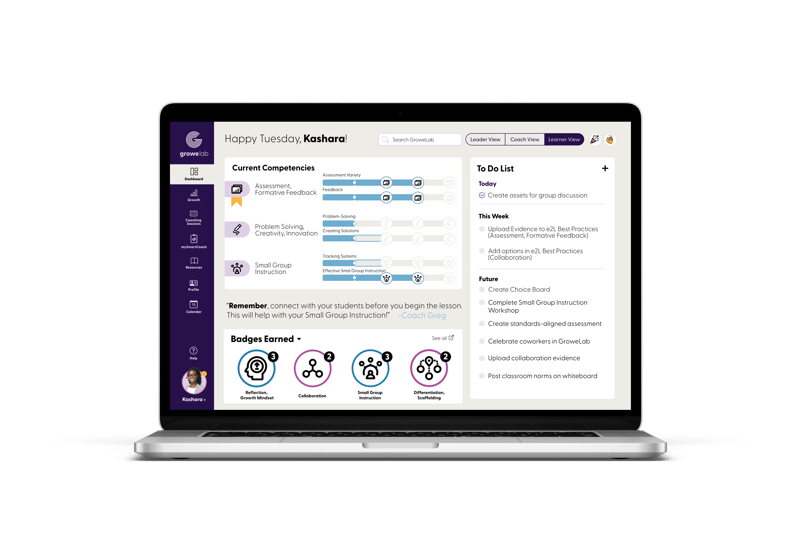 ###
About engage2learn
To learn more about the transformative power of GroweLab and how it can revolutionize professional development in public schools, visit https://engage2learn.org/growelab. There, you'll discover firsthand the comprehensive features and benefits that empower educators, enhance student achievement, and drive educational excellence.
engage2learn helps public education leaders upskill their talent and streamline systems to improve student outcomes and attract and retain teachers. Our talent development system, built from over a decade of academic research and coaching practice, connects adult growth data to improved results in districts you know. Just ask them. For more information, visit engage2learn.org.
RELATED: engage2learn Unveils the Future of Professional Development with New Coaching Platform, GroweLab