mySmartCoach Selected as a 2023 Finalist in The EdTech Awards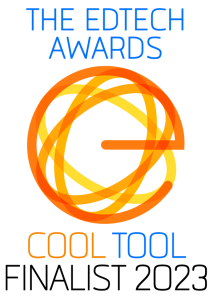 Austin, TX – mySmartCoach, the on-demand teacher coaching tool from engage2learn (e2L), has been selected as a finalist in The EdTech Awards 2023. A choice-driven, data-informed intelligent coaching system, mySmartCoach is designed to make job-embedded PD relevant for educators, impactful for learners, and affordable for districts – earning it a spot in the Professional Development Learning Solution award category.
"A very big congratulations to all The EdTech Awards 2023 finalists and winners – especially those who endured the upheavals of the last few years only to come through stronger, more experienced, resilient, and resolute in laying out the future of learning," said Victor Rivero, Editor-in-Chief of EdTech Digest.
Celebrating its 13th year of recognizing outstanding and transformative tech-enabled contributions to teaching and learning, The EdTech Awards from EdTech Digest is the world's largest awards program dedicated to edtech, featuring the best and brightest in the industry.
The annual program aims to shine a light on innovators and changemakers across the K-12, higher education, and workforce sectors, focusing on three main award groups: The EdTech Cool Tool Awards, The EdTech Leadership Awards, and The EdTech Trendsetter Awards. As a "Cool Tool," mySmartCoach is being recognized for its ability to equip teachers with the power of personalized coaching and the flexibility of anytime learning.
"Everyone deserves a coach, yet educators are faced with the harsh realities of staffing shortages, budget constraints, and chronic burnout across K-12 schools," said Shannon K. Buerk, Founder & CEO of engage2learn. "We used our decade of experience and data from coaching to create mySmartCoach with the power of adaptive learning to put educators back in the driver's seat of their professional learning, empowering them to celebrate their strengths, identify and focus on their own areas for growth, and implement just-in-time microcontent proven to have the most impact on student outcomes without adding more to their plate. I'm thrilled to see mySmartCoach honored on this list and can't wait for its continued impact on public schools across the country."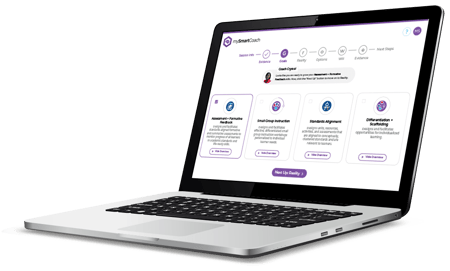 ###
About engage2learn
engage2learn (e2L) partners with public school districts to design, build, and implement comprehensive, customized talent development systems that improve teacher retention & job satisfaction, increase student achievement, and create capacity for instructional and non-instructional staff. Since 2011, we've partnered with over 300 public school districts across the nation to transform traditional PD into holistic talent development solutions. We customize our solutions to maximize partner results by scaling smart professional learning systems that optimize outcomes, empowering leaders with a first-of-its-kind platform that connects professional growth data to any desired outcome to show the efforts and impact of their investments effectively. For more information about engage2learn, visit engage2learn.org or call 1-833-325-4769.
To learn more, follow engage2learn on LinkedIn, Facebook, Instagram, and Twitter.
About EdTech Digest and The EdTech Awards
EdTech Digest, a leading source of cool tools, interviews, and trends showcasing the future of learning — annually honors the best and brightest people, products and groups working in edtech with The EdTech Awards. Cool Tool, Leadership, and Trendsetter honorees span the K-12, Higher Ed, and Skills & Workforce sectors.
For more, check out #EdTechAwards and follow EdTech Digest on Twitter and Facebook.