Purple Up! For the Military Child | engage2learn
by Christin W. Leggett
For 33 consecutive years, April has been designated as the Month of the Military Child by the U.S. Department of Defense. Public schools and communities nationwide show their support of this unique student population through the "Purple Up" campaign, a phrase coined to symbolize the blended colors of all five military branches: Air Force blue, Army green, Navy blue, Marine Corps red, and Coast Guard blue. Technically speaking, the Coast Guard is part of Homeland Security and not considered a defensive military branch except during times of war, but the sacrifices of their families and children are no less significant than the others.
Military Brats?
The term "Military Brat" has become synonymous with students who are courageous, resilient, and culturally-experienced. Despite its derogatory connotation, B-R-A-T is actually a century-old acronym for British Regiment Attached Traveler, or a dependent who was able to travel abroad with a soldier, and has been adopted as a term of endearment for military children ever since (source). Military children, thus, embrace it as a badge of honor, for it is their hardships – moves, deployments, family stressors, etc. – that have forged their resiliency. While Life Ready Skills are important for all learners, they are pivotal to the social-emotional development of the Military Child. As the Department of Defense Education Activity reports, "Children in military families face unique challenges that are unparalleled in the general student population," (source).
Stats of the Military Child
Currently, there are 1.5 million U.S. military children worldwide, and more than two thirds of that population are under the age of 11, according to the DoD (source). Since 9/11, an astonishing two million children have experienced a parental deployment (source), and a study published in the Journal of Developmental and Behavioral Pediatrics found that one third of all military children exude signs of psychosocial behaviors, like worrying, anxiety, and crying more frequently (2009). Perhaps most importantly to note, however, is that 80 percent of military children living in the United States attend a public school. Military children also move three times more frequently than their civilian counterparts with the average Military Child experiencing 6-10 different schools throughout his or her educational career. An often-referenced article published by John Hopkins Bloomberg School of Public Health notes of the Military Child Initiative:
A positive school environment, built upon caring relationships among all participants – students, teachers, staff, administrators, parents and community members – has been shown to impact not only academic performance but also positively influence emotions and behaviors of students. (Blum, 2007)
The Dandelion
The dandelion is the official flower of the Military Child for many reasons: they are hardy and upright; unpretentious, yet beautiful and strong; their roots will grow most anywhere the wind carries them; and they are nearly impossible to destroy. Most would agree that military children are well-rounded, tolerant, and culturally-aware, yet their emotions may be raw with underlying concerns. They have had to learn that home is where their duty station is, and even though many champion a friend in every corner of the world, their resiliency comes with a cost to their social-emotional development. Their feet have touched the oceans of our shining seas, their eyes gleaned the purple mountains majesty and amber waves of grain. But, the Military Child's community school has the potential to positively impact his or her life in a profound way, too. The month of April may be drawing to a close, but the needs of the Military Child student population are never-ending. How will you and your school district "Purple Up" for them?
Resources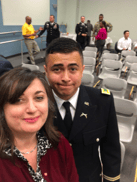 For more information on how you can support the Military Child, refer to the Military Child Education Coalition and the AASA "Supporting the Military Child" Toolkit. Reach out to your school district's military liaison officer or consider starting a peer mentoring program on your campus to help the Military Child acclimate more quickly and easily into his or her new school environment.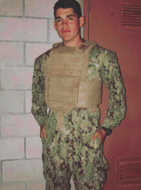 Like many school districts and organizations, engage2learn consists of veterans who have served, spouses of those who have served or are serving, and even parents of those currently serving (see below). Seek them out in your own community as the optimal Authentic Audience while you develop the ideal school culture for your district's Military Child population.