eSuite Awarded Research-Based Design for Instructional Learning Products Certification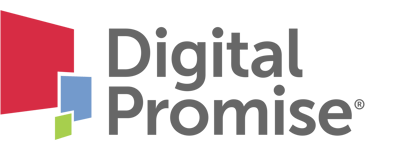 Austin, TX – eSuite, the comprehensive coaching and talent development platform from engage2learn (e2L), has earned the Research-Based Design for Instructional Learning Products: Product Certification from Digital Promise. This certification serves as a guide for K-12 school and district leaders, educators, and stakeholders in assessing, selecting, and implementing the most effective and thoroughly researched edtech products.
With a mission to shape the future of learning and advance equitable education systems through research, practice, and technology, Digital Promise has been a leading thought leader in the edtech space since 2012. In that time, the global nonprofit has seen firsthand the challenges relative to the industry, including how difficult it can be to determine which of the thousands of products are actually effective.
For that reason, Digital Promise designed the Research-Based Design product certification using a competency-based learning framework to hold edtech vendors accountable and help narrow down the options for effective learning products.
According to LearnPlatform, there are over 11,000 edtech products currently used in K-12 schools. Fewer than 1% of those currently hold this prestigious certification.
"Educators and researchers continue to uncover important insights about how people learn," said Christina Luke Luna, Chief Learning Officer, Pathways and Credentials at Digital Promise. "Digital Promise's Research-Based Design Product Certification recognizes the edtech products that incorporate research about learning into their design and development. Congratulations to engage2learn for demonstrating how research, evidence, and learning sciences inform the design of eSuite!"
In partnership with Learning Experience Design (LXD) Research, e2L submitted substantial evidence to Digital Promise connecting the intentional design of eSuite to the extensive research on how students learn.
"Our commitment to utilizing research and data-informed processes in every aspect of our work, from platform design and competencies to coaching and talent development services, has been integral to the outsized outcomes our partners have experienced since the beginning," said Shannon K. Buerk, Founder & CEO of engage2learn. "We're extremely proud to receive this recognition from Digital Promise for eSuite, especially as we prepare to launch its next generation this summer: GroweLab. Built on extensive research and our 2000+ years of collective experience as educators, GroweLab is set to become the standard for what educators deserve in terms of talent development and targeted support replacing antiquated professional development, linear online courses, and one-size-fits-all approaches."
More on the requirements and development of the Research-Based Design Product Certification can be found in the following Digital Promise reports: Designing Edtech that Matters for Learning: Research-Based Design Product Certifications (2020) and An Overlooked Indicator of Edtech Quality: The Use of Learning Sciences Research (2022).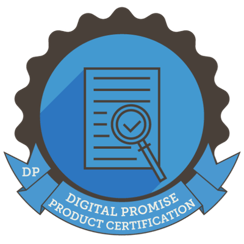 ###
About engage2learn
engage2learn (e2L) partners with public school districts to design, build, and implement comprehensive, customized talent development systems that improve teacher retention & job satisfaction, increase student achievement, and create capacity for instructional and non-instructional staff. Since 2011, we've partnered with over 300 public school districts across the nation to transform traditional PD into holistic talent development solutions. We customize our solutions to maximize partner results by scaling smart professional learning systems that optimize outcomes, empowering leaders with a first-of-its-kind platform that connects professional growth data to any desired outcome to show the efforts and impact of their investments effectively. For more information about engage2learn, visit engage2learn.org or call 1-833-325-4769.
To learn more, follow engage2learn on LinkedIn, Facebook, Instagram, and Twitter.
About Digital Promise
Digital Promise is a nonprofit organization that builds powerful networks and takes on grand challenges by working at the intersection of researchers, entrepreneurs, and educators. Our vision is that all people, at every stage of their lives, have access to learning experiences that help them acquire the knowledge and skills they need to thrive and continuously learn in an ever-changing world. For more information, visit the Digital Promise website and follow along on Twitter for updates.
About LXD Research
LXD Research is an independent evaluation, research, and consulting division within Charles River Media Group focusing on educational programs. We design rigorous research studies, multifaceted data analytic reporting, and dynamic content to disseminate insights. Visit www.LXDResearch.com.